Kenya – Lake Naivasha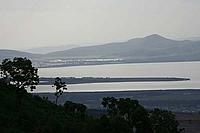 The Lake Naivasha basin lies in Kenya's Rift Valley, north-west of Nairobi. Covering 145km2, the lake is designated as a wetland of international importance under the Ramsar convention. It's surrounded by the Mau Escarpment to the west and the Kinangop plateau and Aberdare mountains to the east.

The basin is rich in biodiversity, with two national parks (Aberdare and Hell's Gate), several private wildlife sanctuaries, protected forests and a fertile farming zone.

Hippos, giraffes, buffaloes and zebras are just a few of the species that thrive at the lake and its surrounding swamps and grasslands.

The availability of fresh water from Lake Naivasha means vegetable and flower growing is booming in the area, with both large-scale and smallholder farms. Agriculture is the mainstay of Kenya's economy - but it uses up large quantities of water.

Lake Naivasha also supports local fisheries, geothermal power generation and tourism.

Water levels in the lake have gone down significantly over the last 10-15 years because of unregulated withdrawal of water and increased industrial water use. There's a growing pollution problem too.

Poor management of water and land, and invasion by exotic species, has also led to a decline of biodiversity in Lake Naivasha.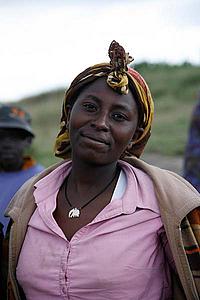 Why we're involved
WWF-UK began giving funding to protect the Lake Naivasha basin in July 2011. This builds on support WWF-Netherlands has provided since 2007.

Freshwater conservation work in the Lake Naivasha basin is a priority for us because its spectacular natural beauty and ecological value are under threat from many pressures, in particular the blossoming agriculture industry.

Agricultural and population growth are damaging freshwater ecosystems. And the area's poor aren't getting their fair share of benefits - water, food or opportunities to make a living - from freshwater ecosystems. Policies to protect the lake and water resources aren't properly enforced.

We believe it's possible for businesses and people in the basin to protect freshwater habitats and species, while still meeting their own needs.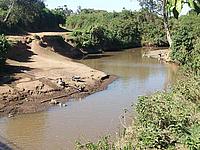 How we're helping
We're striving towards "a sustainably managed Lake Naivasha basin - water for people and nature". We want to see biodiversity hotspots and other vital areas such as floodplains designated as protected areas.

Damaging activities like infrastructure development and intensive agriculture wouldn't be allowed in these zones.

We'll work to make sure rivers, streams and lakes flow as naturally as possible, so there's enough water to support healthy ecosystems and wildlife. We also want to see social and economic development in the basin, as Lake Naivasha continues to thrive as an attractive area for environmentally sound entrepreneurs.

We're working with a wide range of people and organisations to realise this vision, including local community bodies, flower and vegetable farmers and government ministries.

Our plans for the next three years include:

supporting local community water resource user associations
helping to support the understanding and implementation of a Water Allocation Plan
supporting the Naivasha Water Resource Management Authority to help it put activities required by Kenyan law into practice
improving how land is used upstream to help ensure the quality and quantity of water reaching lower areas
supporting community forest associations to manage watershed forests well
influencing businesses, particularly the large flower and vegetable farms, to use and extract water more responsibly and sustainably.