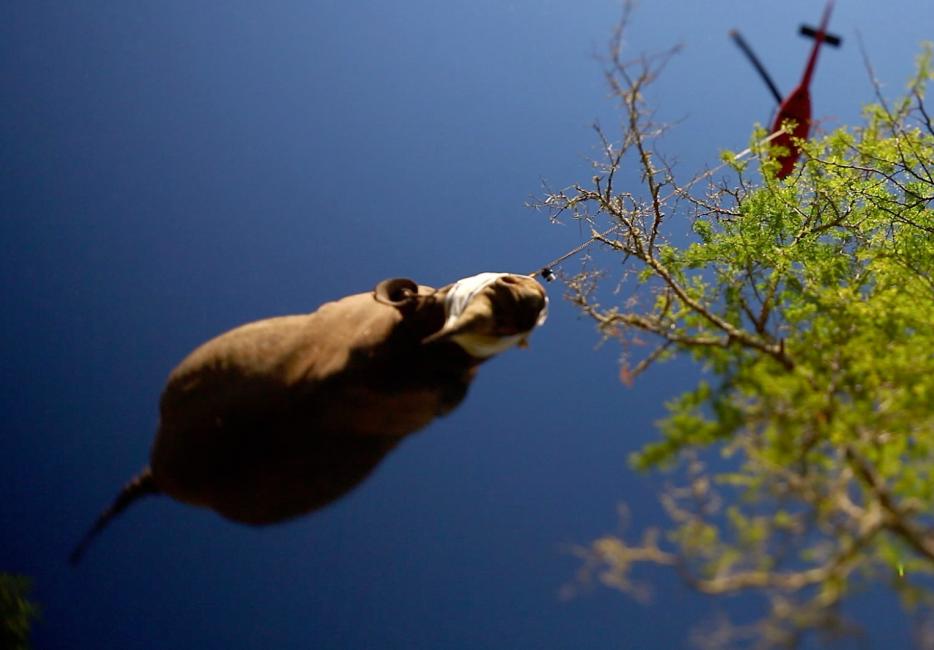 African rhinos species:
Critically endangered (Around 5200 remain)
Diceros bicornis
Affected by: Illegal wildlife trade
Near threatened (Around 20000 remain)
Ceratotherium simum
Affected by: Illegal wildlife trade
The rhinoceros is Africa's armoured giant – like a tank on legs – and has been on our planet for millions of years. But right now they need our help. Poaching of rhinos for their horns and habitat loss are huge threats to both white and black rhinos.
White rhinos (the name doesn't come from their colour but originally a reference to their 'wide' mouths) have had mixed fortunes.
Sadly there are no 'northern' white rhinos left in the wild, and only a handful in captivity. But the 'southern' white rhino is a conservation success story – it's been helped back from under 100 in 1895 to over 20,000 in the wild today.
For the black rhino (slightly smaller, with a more pointed top lip) the worst period was between 1970 and 1992, when around 96% of them were lost to wide-scale poaching. Only 5,000 are left in the wild today.
Poaching of rhinos for rhino horn is still a huge threat, and the poachers have got increasingly better equipped. Help us make sure we don't lose these incredibly precious creatures.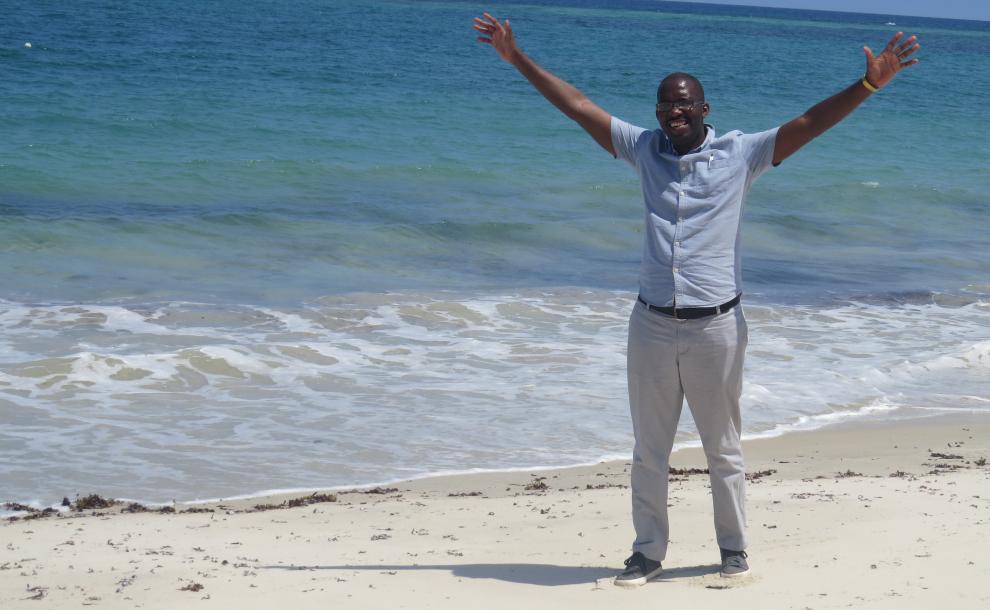 Mxolisi Sibanda Regional officer for east Africa

"Working on black rhinos in east Africa has brought me incredible joy. Seeing the achievements and progress we've made is heart-warming. The new spike in poaching means there's more to be done, but knowing the passion of colleagues and supporters, I'm confident we can protect the rhino."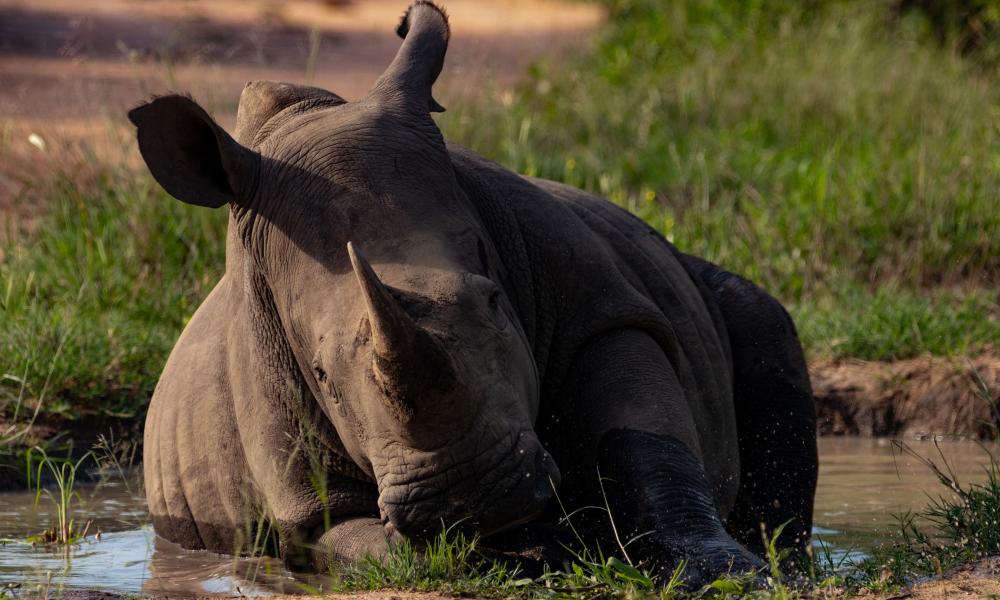 © Lauren Arthur / WWF
Where African rhinos live
Most wild African rhinos are now found in just four countries: South Africa, Namibia, Zimbabwe and Kenya. We work to protect a number of their natural habitats including Mau-Mara-Serengeti and coastal Tanzania.
They mainly roam grassland and open savannah.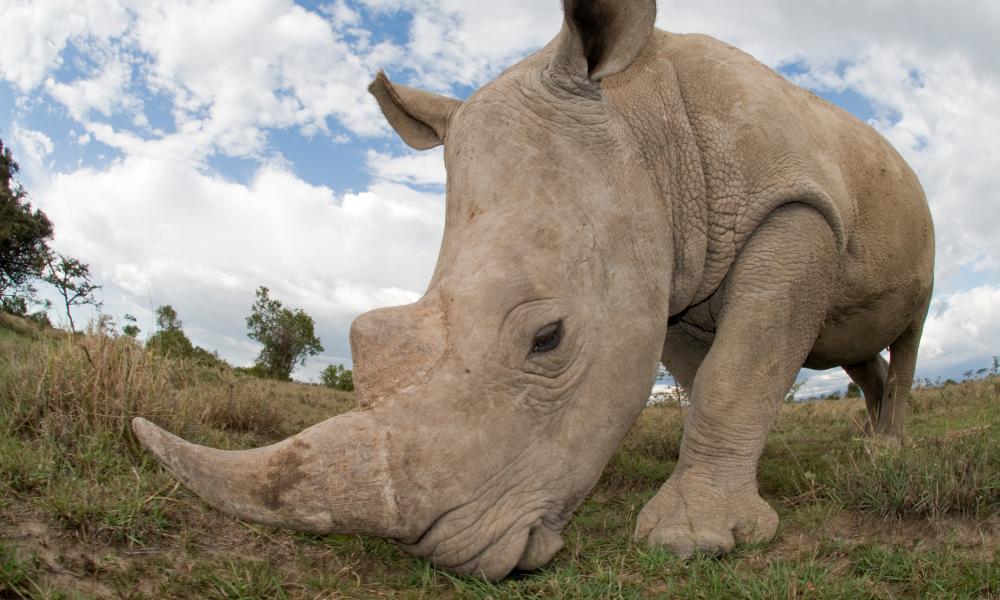 © Mark Carwardine - all rights reserved
Why African rhinos are so important
It's not just because they're a precious link to our planet's ancient past…  rhinos also play a crucial role in their environment.
White rhinos are big grazers, eating lots of vegetation, which helps shape the African landscape. Other animals benefit, and it keeps a healthy balance within the environment.
Local people depend on the natural resources from these environments for food, fuel and income too. Ecotourism can be a vital sustainable source of funds for local communities. As one of Africa's wildlife 'big five', rhinos are a popular sight for tourists.
By helping protect the rhino we're helping protect its environment for the benefit of both people and wildlife for generations to come.