Working with schools
Inspiring a new generation of sustainability champions
Our work with schools inspires and supports young people to build their knowledge and understanding, develop their skills, and explore their values so they're motivated and equipped to enjoy and care for our beautiful planet.

---
Latest news...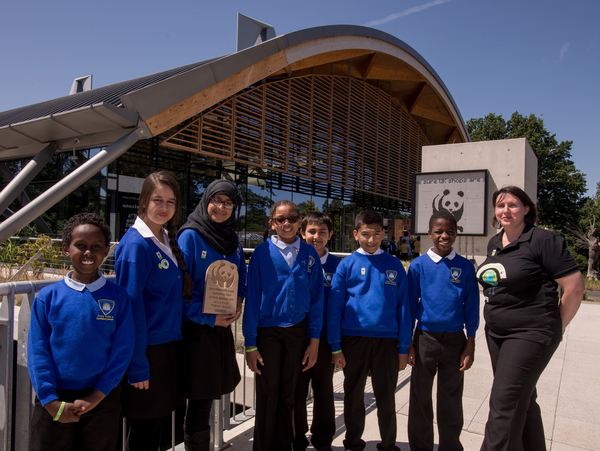 Our 2015 Green Ambassador Awards Summit was held in Surrey on the 9 and 10 July. The shortlisted schools joined together at Walton Firs Activity Centre in Cobham, where they took part in a range of workshops during the afternoon and created there very own knickerbocker glory during our sponsor, Alpro's workshop. Our shortlisted schools made there way to our home the Living Planet Centre on the Friday, where the award ceremony took place.

Congratulations to our winners!

Green Ambassador School of the Year Award 2015

Winner - Heald Place Primary School, Manchester
Runner up - Coastlands Community Primary School, Pembrokeshire and Pilling St John's CofE Primary School, Nr Preston

Green Ambassador Teacher of the Year Award 2015

Winner - Patricia Opalko, St Edmunds Campion Primary School, Berkshire
Runner-up - Susan Ware, The King John School, Northamptonshire

Green Ambassador Pupil of the Year Award 2015

Winner - Kayan, William Tyndale Primary School, London
Runner-up - Spencer, Percy Main Primary School, Newcastle

Green Ambassador Woking School 2015

Winner - The Oaktree School
Runner up - Sythwood Primary School

Find out more about these amazing winners...



---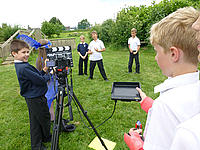 Climate change could affect so many of the things we care about, from our families to our food to our futures, so we need to inspire people to act. The Climate Coalition is asking young people around the UK to get creative and make a short film. We want young people to show everyone why fighting climate change matters.

You don't need to be a film-making expert (yet!) as we've got loads of tips on our website. We'll be featuring the most inspiring and creative films in our public campaign in 2015, and at an event later in the year.

Excited? Find out more

---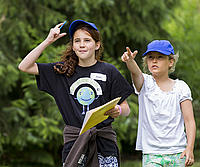 If you want to help your pupils develop the skills and confidence they need to engage - even lead - environmental projects in your school, then Green Ambassadors is for you. Fronted by a team of friendly characters, each representing a topical environmental issue, the scheme provides everything you need to set up or re-invigorate your school's 'green' team. You'll soon be seeing the difference in motivated pupils, reduced environmental impact - and even savings on your energy or water bills!
---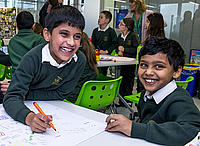 Ever wanted to visit WWF? Well now you can, at our inspiring Living Planet Centre - one of the greenest buildings in the UK. We have a fantastic range of engaging, curriculum-linked workshops on offer for primary schools, providing a stimulating way for children to explore, learn and discover more about the natural world and sustainability issues.
---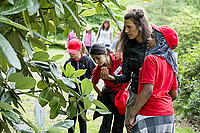 From rainforests to rivers, climate change to citizenship, we've got something to help with your teaching and learning needs in our resource hub. There are curriculum linked activity packs to use in the classroom, materials to help you engage with our global conservation campaigns, and tools and approaches for engaging with sustainability across the whole school,
---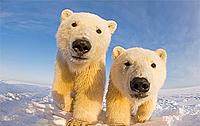 Got a burning question? We've collected together some of the most common or topical questions from all the school enquiries we receive and offered some typical answers. Have a look through to see if you can find what you're looking for!
---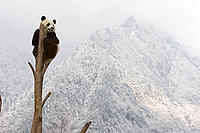 Do you have a query that's not covered on our web pages or FAQs page? Why not contact us and one of the team will assist you.
---