Climate change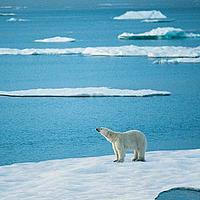 What is climate change?
Global warming – it doesn't mean we'll all have warmer weather in the future.
As the planet heats, climate patterns change, with more extreme and unpredictable weather across the world – many places will be hotter, some colder. Some wetter, others drier.

We know the planet has warmed by an average of nearly 1ºC in the past century. Might not sound much, but on a global scale that's a huge increase that's creating big problems for people and wildlife.

Causes of climate change
Over the past 150 years, the world's industrialised nations have changed the balance of the carbon cycle by burning huge amounts of fossil fuels (concentrated carbon, like coal, oil, gas), as well as breeding vast numbers of methane-producing livestock, and cutting down the forests that naturally absorb carbon dioxide from the air.

The extra carbon in the atmosphere has been raising global temperatures, and the speed of change has been faster than any natural process, and faster than many natural systems can adapt.
Reduce your environmental impact
Impacts and effects of climate change
How WWF is tackling climate change
How you can help tackle climate change