The effects of climate change
We're facing the biggest environmental challenge our species has ever seen. No matter what we're passionate about, something we care about will be affected by climate change.
Global warming is likely to be the greatest cause of species extinctions this century. The IPCC says a 1.5°C average rise may put 20-30% of species at risk of extinction. If the planet warms by more than 2°C, most ecosystems will struggle.
Species affected by climate change
Many of the world's threatened species live in areas that will be severely affected by climate change. And climate change is happening too quickly for many species to adapt.
© Staffan Widstrand / WWF

Tigers

Tiger numbers in the wild had declined to as few as 3,200, before bouncing back up to around 4,500 with the help of WWF supporters. Threats to tigers include poaching and habitat loss. Climate change is likely to result in increasing sea levels and further risk of fire in the already fragmented habitats where tigers live.

Snow leopards

Warming in the Himalayas has already occurred at three times the global average. This is prime snow leopard habitat and continued warming will cause their range to shrink as the treeline moves higher up the mountains. This will not only fragment and isolate snow leopard populations, but it will severely affect their prey too.

Asian rhinos

Average temperatures and January rainfalls are continuing to rise in India and Borneo, with increased irregularity of drought and floods. This is causing changes to Asian rhinos habitat and their behaviour. Javan rhinos rely on wallowing in mud to regulate their body temperature, which becomes increasingly hard in the non-rainy seasons as droughts get harsher. Increased flooding can also push them out of their natural habitat, leading to increased competition between rhinos and other species, including humans.

© Anup Shah / naturepl.com

Orangutans

Orangutan breeding and survival is greatly dependant on availability of their main food source, fruit. Currently many rainforest flowers and fruits are at risk because of the increased rainfall, which interferes with the reproduction of the plants and decreases fruit production.

© naturepl.com / Denis-Huot / WWF

African elephants

African elephants need to drink around 250 litres a day. However as the climate changes, temperatures in Africa are rising and rain is becoming less frequent. This has a direct effect on elephant populations, as resources become scarcer in the prolonged and harsher periods of drought.

Polar bears

The Arctic is warming about twice as fast as the global average, causing the ice that polar bears depend on to melt away. Loss of sea ice also threatens the bear's main prey, seals, which need the ice to raise their young.

© Ronald Woan / Flickr.com

Adélie penguins

In parts of the Antarctic peninsula, sea ice cover has reduced by over 60% in 30 years. One of the Adélies' main food sources, krill, needs sea ice to breed and feed under, and the loss of ice is thought to be causing a decline in krill in some areas. Warmer temperatures can also affect Adélie chick hatching times, and they may hatch at times when food is more scarce.

© Wild Wonders of Europe / O. Haarberg / naturepl.com

Atlantic puffins

These beautiful little birds can be seen in various locations around the UK each summer - they migrate here to breed. But as climate change causes changes to the start and end of seasons, migrating animals can find that they arrive at breeding grounds at the wrong time - before food is available, for example. And the prey that seabirds rely on to feed their chicks is moving as seas warm, as well as being overfished. All of these are adding up and causing numbers of puffins to fall sharply.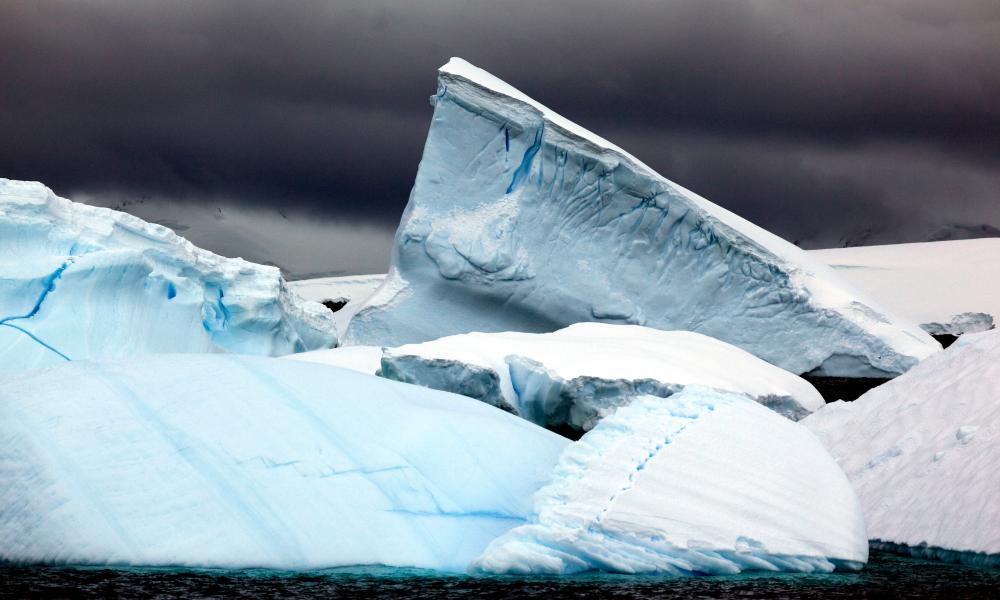 © Wim van Passel / WWF
Climate change and the Polar Regions
Climate change is amplified in the polar regions. The earth's north and south extremities are crucial for regulating our planet's climate and are particularly vulnerable to the impacts of global warming, which has global consequences.
Climate change in the Arctic
Average air temperatures in the region have increased by about 5°C over the last 100 years. Recent data shows that there'll be almost no summer sea ice cover left in the Arctic in the next few decades. The effects won't just be felt by the habitats and species such that rely upon this area - they'll be dramatic in the entire northern hemisphere.
Climate change in Antarctica
The Antarctic ice sheet is the largest single mass of ice on earth, accounting for around 90% of all fresh water on the earth's surface and spanning almost 14 million sq km. This ice plays a vitally important role in influencing the world's climate, reflecting back the sun's energy and helping to regulate global temperatures. Parts of the west Antarctic Peninsula are among the fastest-warming places on earth. Even small-scale melting is likely to have significant effects on global sea level rise.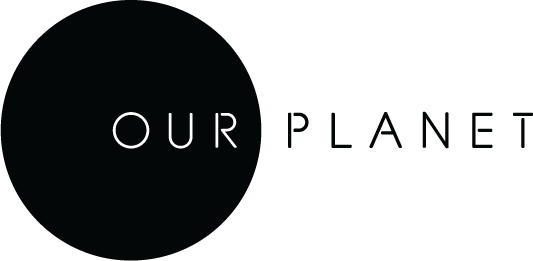 Netflix's ground-breaking documentary series Our Planet, produced in collaboration with WWF, shows the wonders of our natural world and how we're changing it like never before.
Our frozen worlds of ice and snow are vital to maintaining Earth's equilibrium by reflecting sunlight back into space. But with climate change, our ice, snow and permafrost is melting. The dark surfaces it leaves behind absorb heat instead of reflecting it, which could tip the balance…
Learn more about the Our Planet Series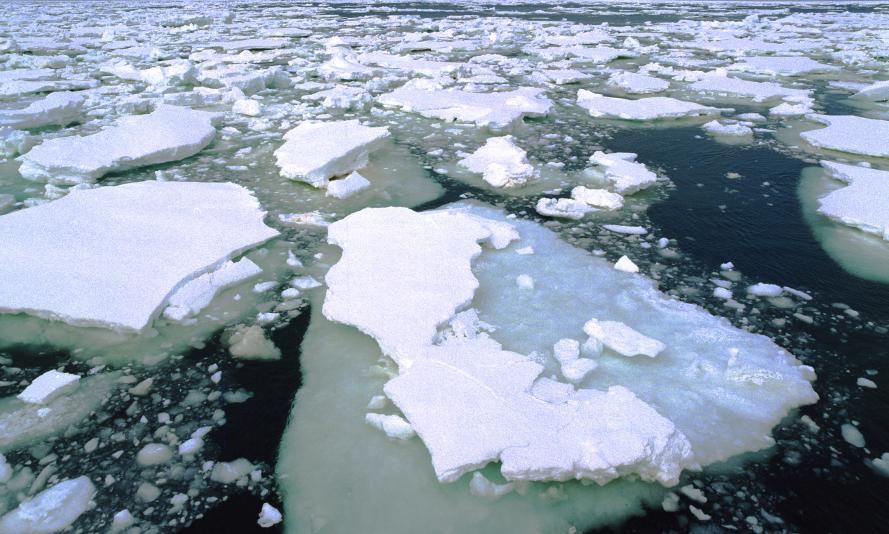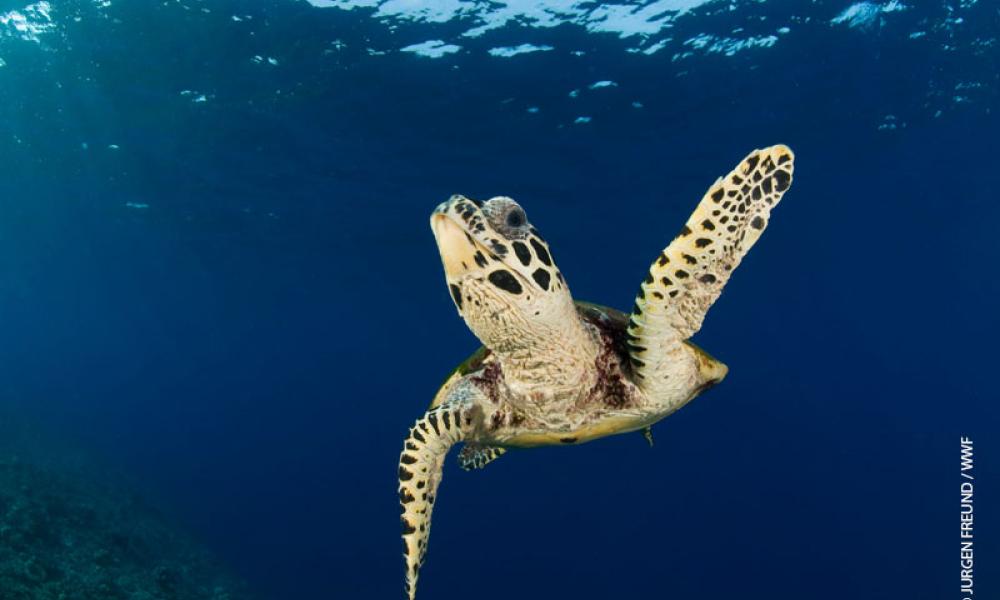 © Jurgen Freund / WWF-UK
Climate change and oceans
Oceans are vital 'carbon sinks', meaning that they absorb huge amounts of carbon dioxide, preventing it from reaching the upper atmosphere. Increased water temperatures and higher carbon dioxide concentrations than normal, which make oceans more acidic, are already having an impact on oceans.
Oceans are already experiencing large-scale changes at a warming of 1°C, with critical thresholds expected to be reached at 1.5°C and above.
Coral reefs are projected to decline by a further 70-90% at 1.5°C. At a warming of 2°C virtually all coral reefs will be lost. It's not only a tragedy for wildlife: around half a billion people rely on fish from coral reefs as their main source of protein.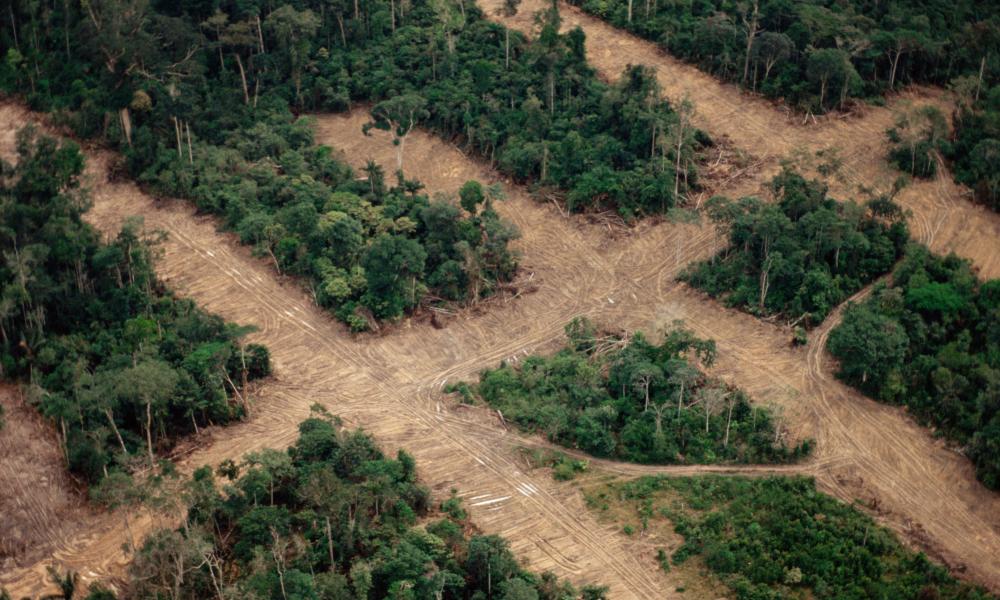 © Staffan Widstrand / WWF
Climate change and forests
Forests are vitally important as they soak up carbon dioxide, the main greenhouse gas responsible for global warming, and help regulate the world's climate. They're also home to countless plant and animal species. We're working with communities, local governments and businesses to ensure the world's forests are protected.
How forests are affected by climate change
Impacts vary in different kinds of forests. Sub-Arctic boreal forests are likely to be particularly badly affected, with tree lines gradually retreating north as temperatures rise. In tropical forests such as the Amazon, where there's abundant biodiversity, even modest levels of climate change can cause high levels of extinction.
Impacts of deforestation
When large areas of forest are destroyed it's disastrous for the local species and communities that rely on them. Dying trees emit their stores of carbon dioxide, adding to atmospheric greenhouse gases and setting us on a course for runaway global warming.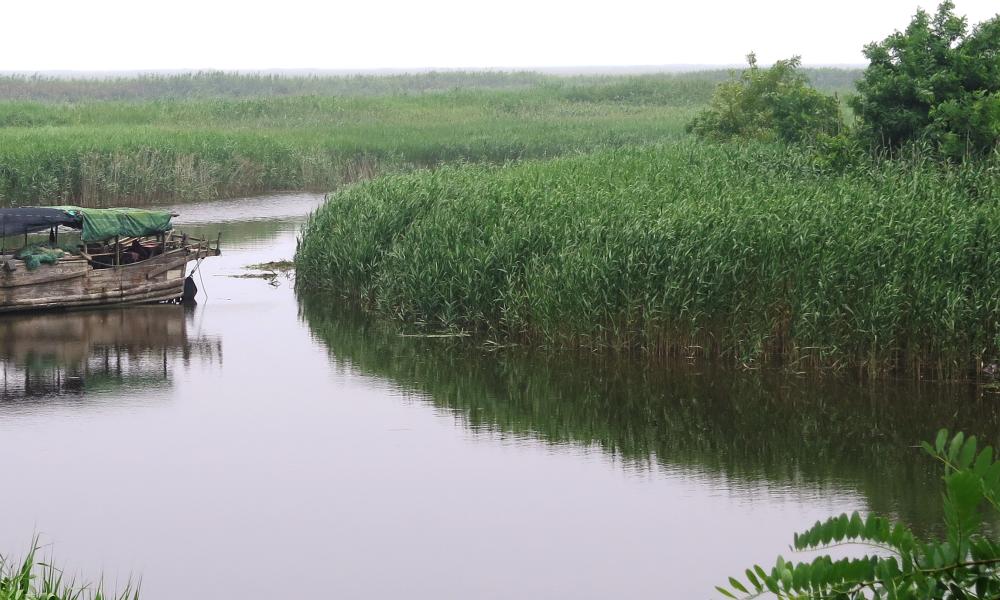 Climate change and freshwater
Climate change is having serious impacts on the world's water systems through more flooding and droughts. Warmer air can hold a higher water content, which makes rainfall patterns more extreme.
Rivers and lakes supply drinking water for people and animals and are a vital resource for farming and industry. Freshwater environments around the world are already under excessive pressure from drainage, dredging, damming, pollution, extraction, silting and invasive species. Climate change only exacerbates the problem and makes this worse. Extremes of drought and flooding will become more common, causing displacement and conflict.
In mountainous regions, melting glaciers are impacting on freshwater ecosystems. Himalayan glaciers feed great Asian rivers such as the Yangtze, Yellow, Ganges, Mekong and Indus. Over a billion people rely on these glaciers for drinking water, sanitation, agriculture and hydroelectric power.