Green Ambassadors
The Green Ambassadors scheme aims to encourage a new generation of sustainability champions.
Green teams are great for motivating and engaging pupils. They help build communication, team skills, and confidence - important qualities if you're keen to get some great environmental projects going in your school! The scheme provides everything you'll need to set up or re-invigorate your school's green team so your pupils can really take ownership of sustainability in your school. And that's not all: successful green teams can help reduce schools' carbon footprint and save money!

Register your school

---
Green Ambassador Awards 2016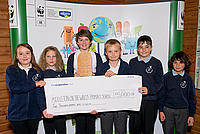 Our Green Ambassador Awards run annually and aim to shine a light on the very best examples of schools putting the environment at the heart of their school. This year we have received over 70 schools entries, 132 pupil nominations and 202 teacher nominations – and the standard of entries just keeps getting better and better.

Find out more about our winners.

---
Plant2Plate winning recipe!
Congratulations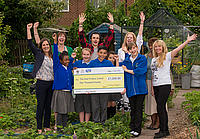 The Oval Primary School in Birmingham, are celebrating success in winning WWF-UK's and Alpro's Plant2Plate recipe competition. We asked schools to create a recipe from plant-based and school-grown vegetables and produce. We had over 100 entries in and it certainly made the judges mouths water!

Read more about our winner.

---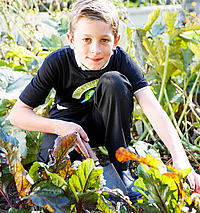 The Growing Guide offers brief introduction with practical ideas on what fruit and vegetables to grow - and on where, when and how to grow them. We've designed our growing calendar so there is food to harvest as soon as possible - and so that all the best crops ready before the summer holidays.

Find out more about our Plant to Plate campaign and the resources.


---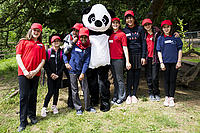 If you're already registered as a Green Ambassadors school, don't forget to visit our dedicated Green Ambassador website to access the supporting resources and share stories and ideas with other Green Ambassadors from across the UK.
---