Green Ambassadors
The Green Ambassadors scheme aims to encourage a new generation of sustainability champions.
Green teams are great for motivating and engaging pupils. They help build communication, team skills, and confidence - important qualities if you're keen to get some great environmental projects going in your school! The scheme provides everything you'll need to set up or re-invigorate your school's green team so your pupils can really take ownership of sustainability in your school. And that's not all: successful green teams can help reduce schools' carbon footprint and save money!

Register your school

---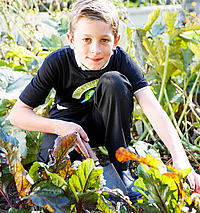 The Growing Guide offers brief introduction with practical ideas on what fruit and vegetables to grow - and on where, when and how to grow them. We've designed our growing calendar so there is food to harvest as soon as possible - and so that all the best crops ready before the summer holidays.

Find out more about our Plant to Plate campaign and the resources.



---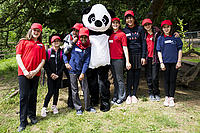 If you're already registered as a Green Ambassadors school, don't forget to visit our dedicated Green Ambassador website to access the supporting resources and share stories and ideas with other Green Ambassadors from across the UK.
---