Green Ambassadors
The Green Ambassadors scheme aims to encourage a new generation of sustainability champions.
Green teams are great for motivating and engaging pupils. They help build communication, team skills, and confidence - important qualities if you're keen to get some great environmental projects going in your school! The scheme provides everything you'll need to set up or re-invigorate your school's green team so your pupils can really take ownership of sustainability in your school. And that's not all: successful green teams can help reduce schools' carbon footprint and save money!

Register your primary school now!
---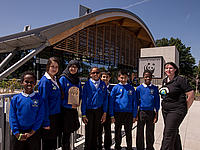 Our 2015 Green Ambassador Awards Summit was held in Surrey on the 9 and 10 July. The shortlisted schools joined together at Walton Firs Activity Centre in Cobham, where they took part in a range of workshops during the afternoon and created there very own knickerbocker glory during our sponsor, Alpro's workshop. Our shortlisted schools made there way to our home the Living Planet Centre on the Friday, where the award ceremony took place.

Congratulations to our winners!

Find out more about our amazing winners...



---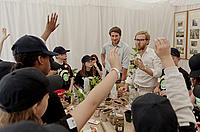 Using the Green Ambassador characters, we're creating a series of online resources to help you bring sustainability into the classroom. Our first issue focuses on the characters Brick and Leafy...

---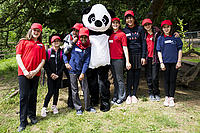 If you're already registered as a Green Ambassadors school, don't forget to visit our dedicated Green Ambassador website to access the supporting resources and share stories and ideas with other Green Ambassadors from across the UK.
---