Green Ambassadors
The Green Ambassadors scheme aims to encourage a new generation of sustainability champions.
Green teams are great for motivating and engaging pupils. They help build communication, team skills, and confidence - important qualities if you're keen to get some great environmental projects going in your school! The scheme provides everything you'll need to set up or re-invigorate your school's green team so your pupils can really take ownership of sustainability in your school. And that's not all: successful green teams can help reduce schools' carbon footprint and save money!

Register your school

---
Celebrating your schools success!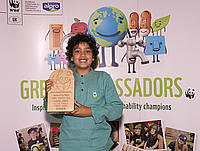 Thank you to all the schools who have sent in their application for the school award. The judges will be kept busy reading these amazing applications! We will be in contact shortly if you are a shortlisted school.

Shinning the light on the green heroes in your school!

It is not often that we get the chance to say thank you and shine the light on the amazing work that teachers and pupils do within schools. The Green Ambassador Teacher and Pupil Award enables you to highlight the amazing eco work and dedicated commitment by a teacher or pupil to create a greener school.

Nominate your green heroes today!

Entries close at 5pm on Friday 13 May 2016.

---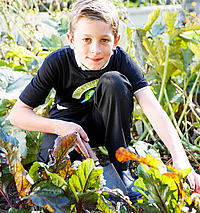 The Growing Guide offers brief introduction with practical ideas on what fruit and vegetables to grow - and on where, when and how to grow them. We've designed our growing calendar so there is food to harvest as soon as possible - and so that all the best crops ready before the summer holidays.

Find out more about our Plant to Plate campaign and the resources.


---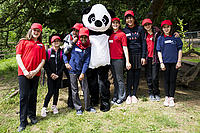 If you're already registered as a Green Ambassadors school, don't forget to visit our dedicated Green Ambassador website to access the supporting resources and share stories and ideas with other Green Ambassadors from across the UK.
---