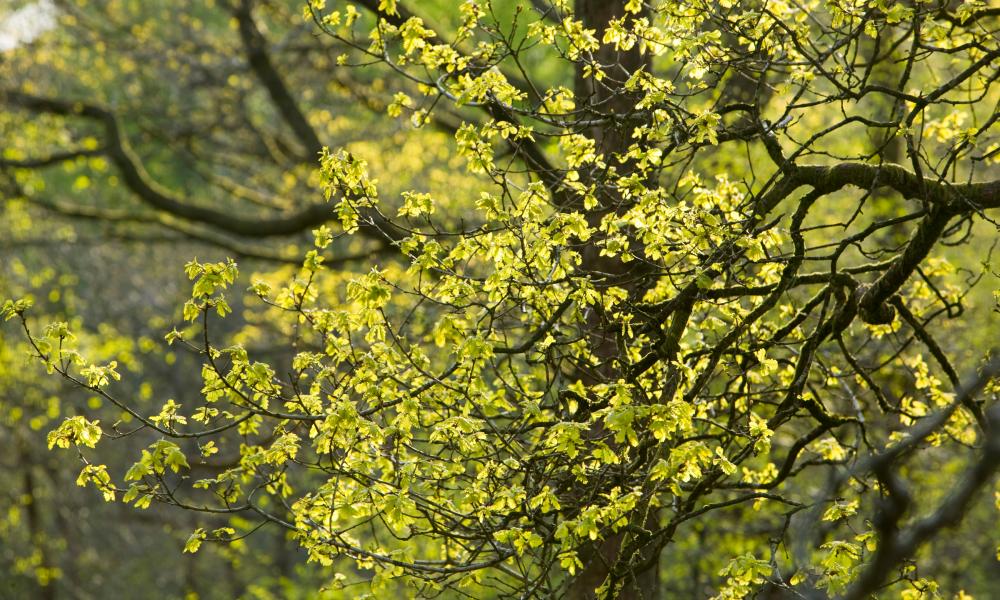 A Global Plea
Almost 600 conservation champions from around the globe have backed an urgent call for global action to halt the decline in nature, as a major new report by international scientists reveals that more than a million species are at risk of extinction.
The IPBES global intergovernmental report echoes many of the findings in WWF's Living Planet Report published in 2018, which stated that wildlife populations had plummeted globally by 60% since 1970. All of the evidence points to a natural world in crisis, created by the actions of humans.
Call4Nature Global Letter
Dear world leaders 
Nature provides us with the food we eat, the air we breathe and the water we drink. We depend on it to grow our crops, to source our medicines, to house us and to clothe us. When we destroy nature, we destroy the essentials on which we all depend. 
Today IPBES¹ – the independent global scientific body on biodiversity of more than 130 Governments – publishes its report on the current state of life on Earth. The report paints an alarming picture of species extinctions, wildlife population declines, habitat loss and depletion of ecosystem services − adding to the existing wealth of evidence that we are losing nature at a dramatic and unsustainable rate.  
The report also makes clear the cause of this destruction: us. We are cutting down our forests, overfishing our seas, polluting our rivers, degrading our soils and changing our climate. This poses an urgent threat to all life on Earth – including ourselves.
There is still time to protect what is left and to start restoring nature. But to do that, we must radically change the way we live, including how we use energy to power our societies, grow our food, and manage our waste. This is an immense task but many of the solutions are already at hand.
Each of us has a role to play in bringing about this transformational change. But we need you, our political leaders, to lead − and to set us on a path to a future where people and nature thrive.
Next year, there is an unmissable opportunity to choose a new direction for people and the planet. Important global decisions will be made on biodiversity, climate change and sustainable development at a series of UN meetings in 2020. Together, these form an action plan for change, a real New Deal for nature and people.
But for this to happen, we need decisive and ambitious action from you. That's why today:
We call on you to stop funding activities that destroy nature.

We call on you to put an end to deforestation and land degradation.

We call on you to protect our freshwater, our oceans and marine life, especially against plastics.

We call on you to encourage the transition to sustainable agricultural practices.

We call on you to implement the Paris Agreement to halt climate change.
The future of all life on Earth lies in the balance. We urge you to act now.
                                                
¹ the Intergovernmental Platform on Biodiversity and Ecosystem Services, www.ipbes.net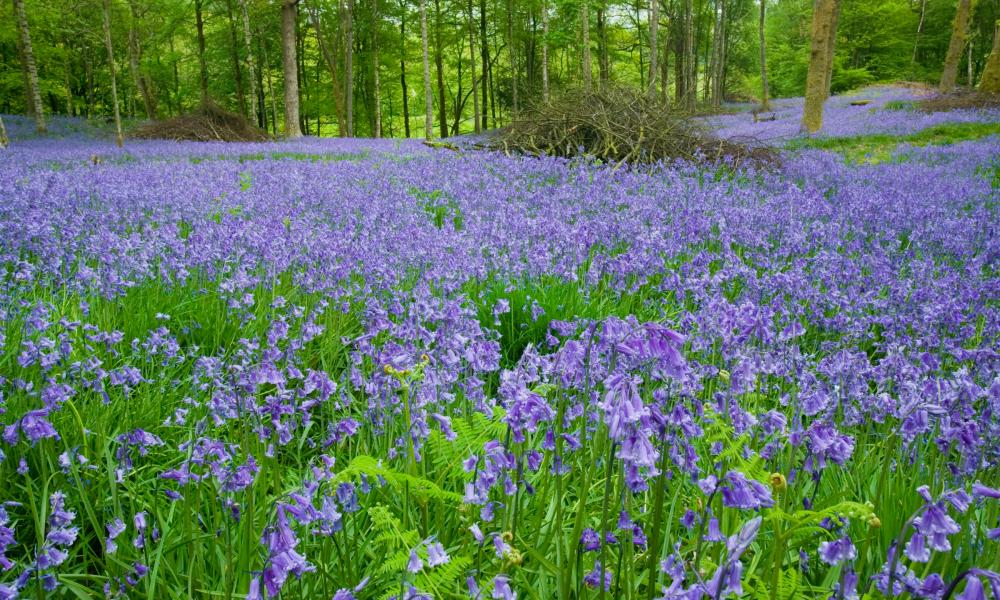 Who has signed?
Renowned scientists, wildlife experts and public figures have come together to sign the 'Call4Nature' – an open letter initiated by WWF that calls on the world's leaders to act now to save our planet. Signatories include Jack and Finn Harries, Chris Packham, Julia Bradbury, Dr Jane Goodall, Hugh Fearnley-Whittingstall and WWF-UK's CEO Tanya Steele. 
The Call4Nature underlines that everyone has a role to play in saving biodiversity, but that political leaders must drive the action to stop the alarming disappearance of life on Earth.
Argentina
Dr. Claudio BAIGUN, Wetland Ecosystems Specialist Group Leader, IUCN ; Lucila CASTRO, Argentina Director, Natura International ; Prof. Maria Elena ZACCAGNINI, Co-chair IPBES Americas Assessment Report - Ex Nat. Coord. And Researcher Environmental Management in Agroecosystems, INTA- National Institute of Agricultural Technology ;
Australia
Dr. Timothée BONNET, Post-doctoral researcher, Australian National University ; Dr. Tim CADMAN, Research Fellow, Institute for Ethics, Governance and Law, Griffith University ; Prof. Robert COSTANZA, Professor and VC's Chair in Public Policy, Australian National University ; Dr Kerryn HIGGS, Associate, University of Tasmania ; Dr. Rosemary HILL, Principal Research Scientist, Commonwealth Scientific and Industrial Research Organisation (CSIRO) ; Dr. Simone MAYNARD, Ecosystem Services Thematic Group Lead, IUCN ; Hugh POSSINGHAM, Lead Scientist, The Nature Conservancy ;
Austria
Dr Franz FISCHLER, President, European Forum Alpbach ; Dr. Michael OBERSTEINER, Research Director, International Institute for Applied Systems Analysis (IIASA) ; Dr. Herbert RITSCH, Director, Business Ethics and Sustainability Bankhaus Schelhammer & Schattera ; Dr. Hugo VALIN, Research scholar, International Institute for Applied Systems Analysis (IIASA) ;
Belgium
Tim ADRIAENS, Researcher, Research Institute for Nature and Forest (INBO) ; Luc BAS, Director, European Regional Office, IUCN ; Angelique BERHAULT, Scientific communicator, Belgian Biodiversity Platform / RBINS ; Dr. Charles-Hubert BORN, Lawyer, Professor, UCLeuven ; Leon BRABERS, CEO, Biotoop Ecologische inrichting ; Nathalie BRENARD, Researcher, University of Antwerp ; Karin BREUGELMANS, Scientist, Royal Belgian Institute of Natural Sciences ; Dimitri BUERMS, Scientist, Research Institute for Nature and Forest (INBO) ; Jean-François BUSLAIN, Director, Ligue Royale Belge pour la Protection des Oiseaux - LRBPO ; Piet COLRUYT, Founder, Impact Capital ; Karen COX, Scientist, Research Institute for Nature and Forest (INBO) ; Laura CUYPERS, Postdoc, University of Antwerp ; Louis DE JAEGER, Landscape Architect, Commensalist ; Jimmy DE KEYSER, Scientist, Research Institute for Nature and Forest (INBO) ; Geert DE KNIJF, Senior Researcher, Research Institute for Nature and Forest (INBO) ; Luc DE MEESTER, Professor, UCLeuven ; Dr. Stefaan DE NEVE, Professor, Ghent University ; Francis DE NOLF, Executive Administrator, Roularta Media Group ; Lieven DE SCHAMPHELAERE, Chairman, Natuurpunt ; Bert DE SOMVIELE, Director, BOS+ ; Klaas DEBUSSCHERE, Biologist, Research Institute for Nature and Forest (INBO) ; Kris DECLEER, Landscape ecologist, Research Institute for Nature and Forest (INBO) ; Dr. Cédric D'UDEKEM D'ACOZ, Biologist, Royal Belgian Institute of Natural Sciences ; Prof. Marc DUFRENE, Professor, Liege University ; Dr. Hilde EGGERMONT, National Focal Point, IPBES ; PhD Séverine FOURDRILIS, Researcher, Royal Belgian Institute of Natural Sciences ; Peter GALBUSERA, Conservation Biologist, Royal Zoological Society of Antwerp ; Lise GOUDESEUNE, Science officer, Royal Belgian Institute of Natural Sciences ; PhD Clémence GOYENS, Scientific Researcher, Royal Belgian Institute of Natural Sciences ; Prof. Dr. Frederik HENDRICKX, Researcher, Natural History Museum ; PhD Marc HERREMANS, Head of Research, Natuurpunt Studie ; Dr. Luc JANSSENS DE BISTHOVEN, Coordinator of CEBioS, Royal Belgian Institute of Natural Sciences ; Bart KERSSCHOT, CEO, Bedrijfskracht ; Antoine LEBRUN, General Director, WWF Belgium ; Dr. Frederik LELIAERT, Scientific Director, Meise Botanic Garden ; Michael LEONE, Researcher, Research Institute for Nature and Forest (INBO) ; Inge LIEKENS, Environmental Economist, VITO ; Prof. Koen MARTENS, Head of Research, RBINS ; Erik MATTHYSEN, Professor, University of Antwerp ; Kenny MEGANCK, Biologist, Royal Museum for Central Africa ; Dr. Wim MERTENS, Scientist, Agentschap Natuur en Bos ; Dr. Ann MILBAU, Manager, Research Institute for Nature and Forest (INBO) ; PhD Stijn NEUTELEERS, Researcher, UCLeuven ; Patrik OOSTERLYNCK, Biologist, Research Institute for Nature and Forest (INBO) ; Desire PAELINCKX, Scientist, Research Institute for Nature and Forest (INBO) ; Prof. Alain PEETERS, Director, RHEA Research Centre ; Dr. Jonas REIJNIERS, Researcher, University of Antwerp ; Tom ROBBERECHT, Environmental coordinator, Research Institute for Nature and Forest (INBO) ; Anneleen RUTTEN, Researcher, University of Antwerp & INBO ; Prof. Noel SALAZAR, Professor and researcher, UCLeuven ; PhD Yves SAMYN, Conservator, Royal Belgian Institute of Natural Sciences ;  Ronny SCHALLIER, Scientific collaborator, Royal Belgian Institute of Natural Sciences ; PhD Isa SCHÖN, Senior Researcher, Royal Belgian Institute of Natural Sciences ; Dr. Hendrik SEGERS, Biodiveristy expert, Natural History Museum KBIN ; PhD Giles SIOEN, Science Officer and Post-Doctoral Researcher, Future Earth ; Lien SPELEERS, Archaeobotanist, Royal Belgian Instistute of Natural Sciences ; Dr. Maxime SWEETLOVE, Data scientist, Royal Belgian Institute of Natural Sciences ; Prof. Johan THEVELEIN, Professor at UCLeuven, Group leader at Flemish Institute for Biotechnology ; Marijke THOONEN, Scientist, Institute for Nature and Forest Research (INBO) ; PhD Francis TURKELBOOM, Senior scientist, Research Institute for Nature and Forest (INBO) ; Gino VAN BEGIN, Secretary General, ICLEI - Local Governments for Sustainability ; Alexander VAN BRAECKEL, Senior researcher, Research Institute for Nature and Forest (INBO) ; Dr. ir. Frieke VAN COILLIE, Professor Remote Sensing and GIS, Gent University ; Frederik VAN DE PERRE, PhD student, University of Antwerp ; Caroline VAN DE VELDE, CEO, Wienerberger NV ; Chantal VAN HAM, EU Programme Manager Nature Based Solutions, IUCN ; Koenraad VAN MEERBEEK, Professor, UCLeuven ; PhD Jan VAN UYTVANCK, Biologist, Research Institute for Nature and Forest (INBO) ; Dr. ir. An VANDEN BROECK, Scientist, Research Institute for Nature and Forest (INBO) ; Bram VANDEN BROECKE, PhD student in Biology, University of Antwerp ; Dr. Maarten VANHOVE, Professor, University of Hasselt ; Jeroen VENDERICKX, Scientific technician, Royal Belgian Instistute of Natural Sciences ;  Prof. Hans VERBEECK, Professor, University of Gent ; Nikè VERFAILLE, Landscape architect, Owner and co-partner Alert Eco Natuurstudio ; Prof. Dr. ir. Kris VERHEYEN, Full professor Forest Ecology and Managemen, University of Gent ; Dr. Arne VERSTRAETEN, Environmental scientist, Research Institute for Nature and Forest (INBO) ; Koen VERWEE, Managing partners, De Persgroep ;  Yasmine VERZELEN, Wildlife biologist, Research Institute for Nature and Forest (INBO) ; Prof. Filip VOLCKAERT, Evolutionary biologist, UCLeuven ; Guy WEYNS, Marketing and mobility director, De Lijn ;
Brazil
Dr. Mercedes BUSTAMANTE, Professor, University of Brasília ; PhD Mario COHN-HAFT, Scientist, INPA - Brazilian National Institute for Amazon Research ; PhD Paula DRUMMOND DE CASTRO, Science Communicator, Brazilian Platform on Biodiversity and Ecosystem Services - BPBES ; Rafael FONTANA GARCIA, Journalist ; Prof. Vera Lucia IMPERATRIZ FONSECA, Senior Professor, University of São Paulo ; Dr. Clinton JENKINS, Professor, Institute for Ecological Research ; Prof. Carlos Alfredo JOLY, Chairman BIOTA/FAPESP Program, University of Campina ; Prof. Dr. David LAPOLA, Research Scientist, University of Campinas - UNICAMP ; Guilherme LEAL, Co-founder and co-chairman of the board of directors, Natura ; Dr. Carlos NOBRE, Senior Researcher, University of São Paulo ; Prof. Dr. André Francisco PILON, Associate Professor, University of São Paulo ; Thiago R. B. DE MELLO, PhD, University of Brasília ; PhD Pedro Luís Bernardo ROCHA, Full Professor, Federal University of Bahia ; Dr. Iris ROITMAN, Senior Research Analyst, Foundation for Scientific and Technological Enterprises (FINATEC) ; PhD Cristiana SIMAO SEIXAS, academic researcher, University of Campinas; Gerd SPAROVEK, Professor, University of São Paulo ; Sidinei Magela THOMAZ, Professor, Maringá State University ; Eduardo VIOLA, Professor of International Relations, University of Brasília 
Cameroon
Marc LANGUY, Deputy Director for Central Africa, WWF ;
Canada
Dr. François FORTIER, Sustainability Policy Expert, United Nations ; Dr. Edward MANNING, President, Tourisk Inc ; Erie TAMALE, Senior Programme Management Officer, Secretariat of the Convention on Biological Diversity ;
China
Dr. Louise ASHTON, Assistant Professor in Ecology, University of Hong Kong ; Prof. David DUDGEON, Chair Professor of Ecology & Biodiversity, University of Hong Kong ; Dr. Benoit GUENARD, Assistant Professor, University of Hong Kong ; Dr. Billy HAU, Principal Lecturer, University of Hong Kong ; Dr. Winnie LAW, Senior Lecturer, University of Hong Kong ; Szeping LO, CEO, WWF China ; Dr. Yvonne SADOVY DE MITCHESON, Honorary Professor, University of Hong Kong ; Dr. Celia SCHUNTER, Research Assistant Professor, University of Hong Kong ; Dr. Yik Hei SUNG, Research Assistant Professor, University of Hong Kong ; Prof. Gray WILLIAMS, Professor, University of Hong Kong ; Anna Wai Yu YAU, Heritage Curator, Contemplate Culture Community ;
Colombia
Sandra ABELLA, Director, eco.business Fund ; Prof. German Ignacio ANDRADE, Professor, Member of the Multidisciplinary Expert Panel of IPBES, Universidad de los Andes ; Prof. Miguel Gonzalo ANDRADE CORREA, Director, Institute for Natural Sciences, National University of Colombia ; Natalia ARANGO, Executive director, Environmental Action Fund ; Maria Paulina  BAENA, Journalist, El Espectador ; Claudia BAHAMÓN, Model and WWF Colombia's Ambassador ; Nicky BAYLY, Scientific Director, Foundation Selva ; Julio BETANCUR, Associate professor, National University of Colombia ; Héctor BUITRAGO, Musician, Aterciopelados ; Christian BYFIELD, Influencer ; Luis Alberto CAMARGO, Director, OPEPA ; Fidel CANO CORREA, Director, El Espectador ; Dr. Juan-Camilo CARDENAS, Professor, Universidad de Los Andes ; Ing. Julio CARRIZOSA, Honorary Member, Colombian Academy of exact, physical and natural sciences ; Luis Fernando CASTILLO CORTES, CEO, Association Calidris ; Isabel CAVELIER ADARVE, Director of vision, Transforma ; Dr. Andrés CUERVO, Assistant Professor and Curator of Birds, Institute of Natural Sciences, National University of Colombia ; Margarita Rosa DE FRANCISCO BAQUERO, Actor ; Maria Clara DOMINGUEZ VERNAZA, Executive director, Zoological Foundation of Cali ; Andrea ECHEVERRI, Artiste, Aterciopelados ; Jorge Enrique GIRALDO, President, Publik Emociones e Interactividad ; Oscar GUEVARA, Co-chair, World Commission on Protected Areas - Climate Change Specialist Group (WCPA) ; Prof. Ernesto GUHL, Member of the Protected Areas Commission, Colombian Academy of exact, physical and natural sciences ; PhD Alexis JARAMILLO, Geologist, National University of Colombia ; Iván LALINDE, TV Host ; Mabel LARA, Journalist ; Dr. Hugo F. LOPEZ AREVALO, Associate Professor, National University of Colombia ; Luz Marina MANTILLA, Director, Instituto Sinchi ; Hugo MANTILLA MELUK, Director, Center for Highland Studies, University of Quindio ; José Vicente MOGOLLÓN, Member of the External Advisory Council, WWF Colombia ; Nicolás MONTERO DOMINGUEZ, Actor, Artistic Director, National Theatre of Colombia ; Toya MONTOYA, Social Entreprenor ; PhD Yaneth MUNOZ-SABA, Associate Professor, Leader Investigation Group Evolution and Ecology of Neotropical Mammals, Institute of Natural Sciences, National University of Colombia ; Enrique MURGUEITIO, Executive Director, CIPAV Foundation ; Dr. Luis German NARANJO, Conservation and Governance Director, WWF Colombia ; Mariana PAJON, BMX Olympic Champion ; Santiago PÉREZ MORENO, President of the External Advisory Council, WWF Colombia ; Dr. Germán POVEDA, Full Professor, National University of Colombia in Medellin ; Andrea PRADILLA, Latin America Director, Global Reporting Initiative ; Guillermo PRIETO LA-ROTTA, Journalist ; Luis Miguel RENGIFO, Vice chancellor for clinical research, Javeriana University ; Camillo REYES QUIJANO, CEO, Happy Kombucha ; Martha ROCHA CAMPOS, Professor, National University of Colombia ; Manuel RODRIGUEZ-BECERRA, Former minister of the environment and professor, University of the Andes ; Gabriel David SANCHEZ CAMPOS, Director General, TECHO ; Dr. Carlos E. SARMIENTO, Associate Professor, National University of Colombia ;  Dr. F. Gary STILES, Professor and Curator, National University of Colombia ;  Manuel TEJADA, Ethical chocolate maker, Chuculat ; PhD Fernando TRUJILLO, Scientific director, Foundation Omacha ; Carolina URRUTIA, Director, Parks Cómo Vamos ; Claudia VASQUEZ, Colombia and Ecuador Director, The Nature Conservancy ; PhD Sven ZEA, Professor, National University of Colombia ;
Curaçao
Dr. Ryan JACKSON, Full Member, Club of Rome ;
Cyprus
Philippe CHARRIER, Committee Expert, IPBES ;
Czech Republic
Lubomir BEDNAR, Researcher, Humboldt University ;
Denmark
Peder KARLSSON, Honorary Professor, Royal Academy of Music ;
DRC
Juan SEVE, Country Director, WWF DRC ;
Ecuador
Yolanda KAKABADSE, Former President, WWF International ;
Estonia
Prof. Kalev SEPP, Professor, Estonian University of Life Sciences ;
Ethiopia
Saskia MARIJNISSEN, Ecosystems & Biodiversity Advisor, United Nations Development Program ;
Fiji
Peter THOMSON, UN Secretary-General's Special Envoy for the Ocean ;
Finland
PhD Alexandre ALEIXO, Curator, Finnish Museum of Natural History / University of Helsinki ;  Prof. Markku WILENIUS, Professor, Finland Futures Research Centre ;
France (metropolitan)
Dr. Luc ABBADIE, Professor of Ecology, Sorbonne University ; Isabelle ADJANI, Actor ; Fanny AGOSTINI, Journalist, Thalassa ; Nils ALLEGRE, Ski champion ; Alizé ARNAUD, World Surf Champion ; Sophie ARNAUD-HAOND, Researcher, Ifremer ; Yann ARTHUS-BERTRAND, Photographer ; Alexandre ASTIER, Actor, film-maker ; Christophe AUGUIN, Vendée Globe Winner ; Prof. Stéphane AULAGNIER, Conservation Biologist, University Paul Sabatier of Toulouse ; Isabelle AUTISSIER, Chairwoman, WWF France ; Ali BADDOU, Journalist, France Inter & France 5 ; Laurent BAHEUX, Nature Photographe ; Dr Denis BAILLY, Lecturer, University of Brest ; Monique BARBUT, Former Executive Secretary, United Nations Convention to Combat Desertification ; Prof. Edouard BARD, Professor, Collège de France, Chair in Climate and Ocean Evolution ; Sébastien BAROT, Researcher, Research Institute for Development ; Yann BARTHES, TV show host ; Nathalie BAYE, Actor ; Dr. Julien BETAILLE, Lecturer, University of Toulouse 1 Capitole ; Juliette BINOCHE, Actor ;  Prof. Loïc BLONDIAUX, Professor, Sorbonne University ; Prof. Gilles BOEUF, Professor, Sorbonne University ; Dr. Francine BOILLOT GRENON, senior lecturer, University Nice Côte d'Azur ; Prof. Charles-François BOUDOURESQUE, Professor emeritus, Aix-Marseille University ; PhD Thierry BOULINIER, Research director, French National Centre for Scientific Research (CNRS) ; Marianne BRECHU, Freeride vice-world champion ; PhD Anne CADORET, Researcher, TELEMME, CNRS, AMU ; Dr. François CATZEFLIS, Biologist, researcher, CNRS & University of Montpellier ; Dr. Emmanuel CHAPRON, Professor, UMR GEODE CNRS-University of Toulouse Jean Jaurès ; Dr. Anne CHARMANTIER, Researcher in Evolutionary Ecology, French National Centre for Scientific Research (CNRS) ; Denis CHEISSOUX, Radio Producer ; Sylvère-Henry CISSE, Journalist, President, Club Sport & Democracy ; Bruno CLAIR, Researcher, French National Centre for Scientific Research (CNRS) ; Hugo CLEMENT, Journalist ; Marion COTILLARD, Actor ; Jean-Paul CRAMPE, Pyrénées National Park ;  Mathieu CREPEL, Snowboarder ; Marie-Hélène CRUVEILLE, Chairwoman of the Scientific Council, Ecrins National Park ; Dr Philippe CURY, Researcher, Research Institute for Development ; Mathilde DARGNAT, Lecturer, University of Lorraine ; Antoine DE CAUNES, Journalist, TV and radio host ; Maxime DE ROSTOLAN, Founder, Fermes d'Avenir ; Nathalie DECHY, Professional Tennis Player ;  Vincent DEFRASNE, Biathlon Olympic Champion ; Dr. Géraldine DERROIRE, Researcher, Centre for International Cooperation in Agricultural Research for Development (Cirad) ; Michel DESJOYEAUX, Vendée Globe Winner ; Brigitte DEYDIER, World Judo Champion ; Dr. Angélique D'HONT, Researcher, Centre for International Cooperation in Agricultural Research for Development (Cirad) ; Fabienne D'ORTOLI, World Kite-surf Champion ; Maelle DI CINTIO, Professional Judo Athlete ; Cyril DION, Film maker ; Dr. Pablo DOMINGUEZ, Senior Researcher, French National Centre for Scientific Research (CNRS) ; Michel DUBROMEL, Chairman, France Nature Environnement ; Bruno DUMONTET, Founder, Expédition MED ; Dr. Christophe DUPLAIS, Group Leader in Chemistry, French National Centre for Scientific Research (CNRS) ; Laure EMPERAIRE, Researcher, Research Institute for Development ; Emmanuel FABER, CEO, Danone ; Dr. Bruno FADY, Researcher, National Institute of Agricultural Research (INRA) ; Dr. Charlotte FAURIE, Researcher, French National Centre for Scientific Research (CNRS) ; Dr. Marie-Hélène FLEURY, Researcher, Muséum National d'Histoire Naturelle ; François GABART, Vendée Globe Winner ; Dr. Catherine GABRIE, Marine Environment Consultant ; Dr. Simon GASCOIN, Researcher, French National Centre for Scientific Research (CNRS) ; Alain GAUTIER, Vendée Globe Winner ; Enak GAVAGGIO, Skicross Champion ; François GEMENNE, Researcher, Specialist in environmental geopolitical issues ; DVM, PhD Philippe GOURLAY, Wildlife veterinarian and epidemiologist, Wildlife Health Centre - Oniris Nantes ; Pierre-Henri GOUYON, Professor, Muséum National ďHistoire Naturelle ; PhD Christine GRAILLET, Head manager, Port-Cros National Park ; Alain GRANDJEAN, Chairman, Fondation Nicolas Hulot pour la Nature et l'homme ; Lionel GUERIN, Chairman, HOP! Biodiversité ; Dr. Stéphane GUITET, Forest expert, IGN ; Cyrielle HARIEL, Journalist ; Yves HENOCQUE, Chairman of the Littoral and Sea Committee, Fondation de France ; PhD Emeline HOUËL, Research Engineer, French National Centre for Scientific Research (CNRS) ; Elise HUCHARD, Researcher, French National Centre for Scientific Research (CNRS) ; Cécile HUCHARD, Lecturer, University of Lorraine ; Nicolas HULOT, Honorary President, Fondation Nicolas Hulot pour la Nature et l'homme ; Dr. Daniel IMBERT, Forest Scientist, University of the French West Indies ; Stéphane IRALOUR, professional surfer ; DMV Hélène JACQUES, Veterinarian, IUCN ; Dr. Gaëlle JAOUEN, Research Engineer, AgroParisTech ; Fabrice JEANNET, Three-time Olympic fencing champion ; PhD, DVM Elsa JOURDAIN, Researcher, National Institute of Agricultural Research (INRA) ; Jean JOUZEL, Climatologist, Member of the Academy of Sciences ; Bernard KALAORA, Emeritus Professor, Socio-Anthropologist, Chairman, Association Littocéan ; Galitt KENAN, Director, Jane Goodall Institute France ; Ronan KIRSCH, Scientist, Scientific Council of the National Park of Guadeloupe ; Thierry KUHN, Director, Emmaüs Mundo ; Prof. Sabrina KRIEF, Primatologist, Muséum National d'Histoire Naturelle ; Titouan LAMAZOU, Vendée Globe Winner ;  Mélanie LAURENT, Actor ; PhD Pierre-Yves LE BAIL, Researcher, National Institute of Agricultural Research (INRA) ; Armel LE CLÉAC'H, Vendée Globe Winner ; Yvon LE MAHO, Researcher, French National Centre for Scientific Research (CNRS) ; Jean-Dominique LEBRETON, Researcher, French National Centre for Scientific Research (CNRS) ; David LECLERE, Researcher, International Institute for Applied Systems Analysis (IIASA) ; Dr Céline LEROY, Researcher, Research Institute for Development ; Harold LEVREL, Professor, AgroParisTech-CIRED ; Julien LIEZEROUX, Professional skier ; Dr. Rémi LUGLIA, Associated Researcher, University of Caen-Normandie ; Fabien MAIEHOFER, Professional Freerider ; Prof. Jessica MAKOWIAK, Professor, University of Limoges ; Eric MARCON, Researcher, AgroParisTech ; Dr. Marie-Claude MARSOLIER-KERGOAT, Researcher, Muséum National d'Histoire Naturelle ; Gilles J. MARTIN, Emeritus Professor, Université Côte d'Azur ; Marie MARTINOD, Two-time Olympic medallist in freestyle skiing ; PhD Shelly MASI, Associate Professor, Muséum National d'Histoire Naturelle ; Paul-Henri MATHIEU, Professional Tennis Player ; Prof. Frédéric MEDAIL, Professor, Aix-Marseille University ; Malia METELLA, Vice Olympic swimming champion ; Agnes MICHELOT, Lecturer, University of La Rochelle ; Jonathan MIDOL, Skicross Olympic Champion ; Sébastien MONCORPS, Director, IUCN French National Committee ; Pascal MONESTIEZ, Researcher, National Institute of Agricultural Research (INRA) ; Dr. François MOUTOU, Epidemiologist, French Society for the Study and Protection of Mammals ; Maxence MUZATON, Vice-champion at the Alpine Skiing World Cup, two-time French champion ; NAGUI, TV & Radio Host ; Prof. Eric NAIM-GESBERT, Professor & Director, Revue Juridique de l'Environnement ; Mathieu NAVILLOD, Professional Skier ;  Guillaume Nery, Double world champion in apnea ; Pierre NINEY, Actor ; Nastasia NOENS, World champion in alpine skiing by team ; Jérôme ORIVEL, Researcher, French National Centre for Scientific Research (CNRS) ; Erik ORSENNA, Writer ; Anne PARIS, Film maker and writer ; Tanguy PASTUREAU, Humorist ; Dr. Claudie PAVIS, Manager of germplasm collections, National Institute of Agricultural Research (INRA) ; Dr. Jean-Marie PERICARD, Veterinarian ; Denis PESCHE, Sociologist, Centre for International Cooperation in Agricultural Research for Development (Cirad) ; Julien PIERRE, World Rugby Champion ; Alexis PINTURAULT, World Ski Champion ; Clara PLANCHER, Postdoc, University of Toulouse Jean Jaurès ; Bernard POIRETTE, Radio Host, Europe 1 ; Dr. Emmanuelle POUYDEBAT, Head of researches, CNRS & Muséum National d'Histoire Naturelle ; Michel RAYMOND, Researcher, French National Centre for Scientific Research (CNRS) ; Vincent RIOU, Vendée Globe Winner ; Daphné ROULIER, Journalist, TV & Radio Host ; Dr. Daniel SABATIER, Tropical forest ecologist and botanist, Research Institute for Development ; Pierre SANG, Chef ; Dr. François SARANO, oceanographer, Association Longitude 181 ; Heidy SCHIMANN, Scientist, National Institute of Agricultural Research (INRA) ; Dr Guido SCHMIDT-TRAUB, Executive Director, Sustainable Solutions Network ; Dr. Roland SEITRE, Director, HOP! Biodiversity ; Dr. Daniel SIRUGUE, President, Conservatory of natural areas of Burgundy ; Dr. Hélène SOUBELET, Director, French Foundation for Biodiversity Research ; Dr. Sébastien TERRAT, Lecturer, Burgundy University & National Institute of Agricultural Research (INRA) ; Christian TETEDOIE, Michelin-starred chef ;  Bernard THIBAUT, Research Director Emeritus, French National Centre for Scientific Research (CNRS) ; Dr. John THOMPSON, Research Scientist Ecology and Conservation, French National Centre for Scientific Research (CNRS) ; Grégory TOURREAU, Hydrobiologist and diver ; Chloé TRESPEUCH, Snowboarder, Olympic Bronze Medal ; PhD Niklas TYSKLIND, Researcher in Ecological Genetics, National Institute of Agricultural Research (INRA) ; Jean UNTERMAIER, Professor Emeritus of Environmental Law, Jean Moulin-Lyon University 3 ; Fred VARGAS, Writer ; Dr. Cyprien VERSEUX, Astrobiologist ; Patrick VIVERET, Philosopher, altermondialist essayist, former referendum advisor at the Court of Public Accounts ; Tessa WORLAY, Giant World Champion ;
France (overseas)
Dr. Jennifer AILLOUD, Veterinarian, SPA Reunion ; DMV, PhD Nicolas BARRE, Veterinarian, Scientific council of the Guadeloupe National Park ; PhD Claude BOUCHON, Professor, University of the French West Indies ; Maël DEWYNTER, Scientist, Scientific Council of the Amazonian Park of French Guiana ; Dr. Maguy DULORMNE, Lecturer, University of the French West Indies ; Jean-Yves GORET, Research technician, National Institute of Agricultural Research (INRA) ; Pr Max LOUIS, Marine Ecologist, University of the French West Indies ; Dr. Yves MAZABRAUD, Geologist-Geophysician, University of the French West Indies ; Dominique MONTI, Professor of Ecology, University of the French West Indies ; Dr Jérôme PETIT, Director, Pew Bertarelli Ocean Legacy ; Dr. Alain ROUSTEAU, Lecturer, University of the French West Indies ; Dr. Jorge SIERRA, Researcher, National Institute of Agricultural Research (INRA) ;    
Georgia
Dr. Kakha NADIRADZE, President, Association for Farmers Rights Defense (AFRD) ;
Germany
Dr. Sylvie CAMPAGNE, Post-doc, Institute of Physical Geography and Landscape Ecology ;  Dr. Alexandre COURTIOL, Researcher in Ecology/Evolution, IZW, Berlin ; Dr. Gábor Á. CZIRJAK, Researcher, Leibniz-Institute for Zoo and Wildlife Research ; Dr. Mathias FRANZ, Biostatistician, Leibniz-Institute for Zoo and Wildlife Research ; Jonas GESCHKE, Scientist, Natural History Museum of Berlin ; Prof. Maja GÖPEL, Secretary General, German Advisory Council on Global Change (WBGU) ; Dr. Niels HELLWIG, Research Fellow, Potsdam University ; Prof. Dr. Thomas B. HILDEBRANDT, Professor, Leibniz-Institute for Zoo and Wildlife Research ; Prof. Dr. Heribert HOFER, Scientific Director, Leibniz-Institute for Zoo and Wildlife Research ; Dr. Oliver HÖNER, Behavioural Ecologist, Leibniz-Institute for Zoo and Wildlife Research ; Dr. Sonja C. JÄHNIG, Interim Executive Board Member, Alliance for Freshwater Life ; PhD Shauna KEHOE, Postdoc, Leibniz-Institute for Zoo and Wildlife Research ; Dr. Petra KUENKEL, Executive Committee Member, Club of Rome ; Dr. Susanne LEHMANN, Science policy consultant ; Dr. Julie LOUVRIER, Postdoc, IZW-Berlin ; Dr. Carsten MEYER, Research Group Leader, Centre of Integrative Biodiversity Research (iDiv) ; Gûnter MITLACHER, Consultant, Nature Conservation ; Prof. Michael MONAGHAN, Senior Scientist, Leibniz Institute of Freshwater Ecology and Inland Fisheries (IGB) ; Dr. Laetitia NAVARRO, Researcher, Centre of Integrative Biodiversity Research (iDiv) ; Dr. Aimara PLANILLO, Postdoc Researcher, Leibniz-Institute for Zoo and Wildlife Research ; Dr. Klaus RIEDE, Zoologist, Global Register of Migratory Species ; Dr. Jennifer SCHULZ, Scientist, University of Potsdam ; Prof. Bernd SIEBENHUENER, Professor of Ecological Economics, Carl von Ossietzky University of Oldenburg ; Dr. Lysanne SNIJDERS, Behavioural Ecologist, Leibniz-Institute for Zoo and Wildlife Research ; Prof. Ernst Ulrich VON WEIZSÄCKER, PHD, Honorary President, Club of Rome ; Lilith ZECHERLE, Postdoc, Liverpool John Moores University ; Jochen ZEITZ, Founder Zeitz foundation, former CEO of Puma ;
Guinea
Aboubacar OULARE, Technical advisor in the cabinet of the Minister for Environment, Water and Forests ;
Hungary
Katalin CZIPPAN, Deputy Chair, Commission on Education and Communication of IUCN ; Gyongyver GYENE, Administrator, International Network of Resource Information Centres (Balaton Group) ; Dr. János ZLINSZKY, Associate professor, Peter Pazmany Catholic University ;
Iceland
Dr. Kristin Vala RAGNARSDOTTIR, Professor, University of Iceland ;
India
Prof. Poonam BATRA, Professor, University of Delhi ; Dr. Anupam SARAPH, Professor, Symbiosis Institute of Computer Studies and Research ;
Iran
Dr. Mahdi KOLAHI, Assistant Professor, Ferdowsi University of Mashhad ; Dr. Aidin NIAMIR, Researcher, Senckenberg Biodiversity and Climate Research Institute ; Fatemeh SHAFIEF, Environmental expert, Department of environment ; Dr. Shahla SHARIFI, Associate Professor, Ferdowsi University of Mashhad ; Dr. Ali YOUSOFI, Associate professor of Sociology, Ferdowsi University of Mashhad ;
Italy
Prof. Luigi BOITANI, Honorary Professor, University of Rome Sapienza ; Marco LAMBERTINI, International Executive Director, WWF International ; Dr. Prof. Ole P. OSTERMANN, Policy co-ordinator biodiversity and ecosystem services, EC-Joint Research Centre ;
Ivory Coast
Dr. Rose MWEBAZA, Chief Natural Resources Officer, African Development Bank ;
Japan
Arika SAKANO, Chairperson, Zero Waste Academy ; Naoko ISHII, CEO and Chairperson, Global Environment Facility ;
Kenya
Ademola AJAGBE, Regional Director, Africa, BirdLife International ; Dr. Vicki FISHLOCK, Elephant Researcher, Amboseli Trust for Elephants ; Annabella FRANCESCON, CEO, Maniago Safaris Ltd ; Seif HAMISI, Lead Africa Region Conservation Initiatives, WWF ROA ;  Frederick KUMAH, Africa Director, WWF International, Regional Office of Africa ; Allen OTTARO, Founder and Executive Director, Catholic Youth Network for Environmental Sustainability in Africa (CYNESA) ;  Lucy WARUINGI, CEO, African Conservation Center ;
Madagascar
Dr. Remi RATSIMBAZAFY, Senior Marine Biodiversity Officer, WWF Madagascar ;  
México
Dr. Topiltzin CONTRERAS-MACBEATH, SSC, Freshwater Conservation Committee, IUCN ; Adriana FLORES, Researcher, Global Water Watch México ; Dr. Humberto MEJIA MOJICA, Professor & Researcher, Autonomous University of Morelos ; PhD Leander RAES, Economics Specialist, IUCN - Regional Office for Mexico, Central America and the Caribbean ; PhD Juan Manuel RIVAS-GONZALEZ, Academic director, Autonomous University of the State of Morelos ;
Netherlands
Mr Paul POLMAN, CEO Unilever 2009-2018, Chair of the International Chamber of Commerce (ICC), The B Team and Vice-Chair of the U.N. Global Compact ; Prof. Dr. Simone SOMMER, Professor, University of Ulm ; Emiel VAN GENDEREN, PhD student, Erasmus MC ;
New Zealand
Dr. Marie MOINET, Wildlife veterinarian, Massey University ;
Nigeria
Sonigitu EKPE, Deputy Director, Ministry of International Development Cooperation ;  
Norway
Christian PRIP, Senior Policy Analyst, Fridtjof Nansen Institute ;
Paraguay
Max PASTEN, Manager, Directorate of Meteorology and Hydrology (DMH-DINAC) ; Ing. Agro. Luis RECALDE, Coordinator, Nature Observers Club ; Estela RUIZ DIAZ, Journalist ; Dr. José ZANARDINI, President, Center for Anthropological Studies of the Catholic University ;
Perú
Pamela ACOSTA, Journalist, Panamericana Televisión ; Gaston ACURIO, Chef owner, Astrid & Gaston ; Jorge GRILLO NUNEZ, President, REDES-Fisheries Sustainability ; Dr. Mariano GUTIERREZ TORERO, Scientific director, Humboldt Institute of Marine and Aquaculture Research ; PhD Shaleyla KELEZ, Director, ecOceania ; Virgilio MARTINEZ, Chef, Central Restaurant ; Palmiro OCAMPO, Chef, Ccori, social environment gastronomy ; Valeria PIAZZA, TV Host and Miss Perou 2016, América Televisión ; Daniela POGLIANI, Executive Director, Association for the Conservation of the Amazon Basin ; Pedro SOLANO, CEO, Peruvian Society of Environmental Law - SPDA ; Pedro TENORIO, Journalist ; Raúl TOLA, Writer and journalist ;
Philippines
Prof. Dr. Hendrick FREITAG, Head of the Biodiversity Laboratory, Ateneo de Manila University ;
Portugal
Dr. Monica VERBEEK, Executive Director, Seas At Risk ;
Romania
Orieta HULEA, Director, WWF Danube Carpathian Programme ; Cristiana PASCA PALMER, Executive Secretary Convention on Biological Diversity, Assistant Secretary-General United Nations ;
Rwanda
Hyesu YOON, Program Analyst, United Nations Development Programme ;
Singapore
Numa BERTOLA, Researcher, Singapore ETH Centre ; Dr. Natasha BHATIA, Lecturer in Environmental Science, Asian School of the Environment, Nanyang Technological University ; Dr. Janice Ser Huay LEE, Assistant Professor, Asian School of the Environment, Nanyang Technological University ;
South Africa
Prof. Emma ARCHER, Associate Professor, University of Pretoria ; Kobie BRAND, Global Director, ICLEI Cities Biodiversity Center ; Dr. Morne MOSTERT, Director, Institute for Futures Research, Stellenbosch University ; Dr Mamphela RAMPHELE, Co-President, Club of Rome ;
Sweden
Dr. Sarah CORNELL, Scientist, Stockholm University ; Prof. Katarina ECKERBERG, Professor, Umeå University ; Owen GAFFNEY, Global sustainability writer, Stockholm Resilience Centre and Potsdam Institute for Climate Impact Research ; Ass. Prof. Line GORDON, Director, Stockholm Resilience Centre ; Dr. Mine ISLAR, Senior Lecturer, Lund University ; Jan LARSEN, CEO, Strömma Turism & Sjöfart AB ; Johan LARSSON, PhD, Chalmers University of Technology ; Karl-Johan PERSSON, CEO, H&M Group ; Prof. Johan ROCKSTRÖM, Director, Potsdam Institute Climate Impact Research (PIK) ; Johanna SANDAHL, President, Swedish Society for Nature Conservation ; Pär SVARDSON, CEO, Apotea ; Pella THIEL, Co-founder and board member, swedish Network for Rights of Nature ; Anders WIJKMAN, Honorary President, Club of Rome ;
Switzerland
Peter BAKKER, President and CEO, World Business Council for Sustainable Development (WBCSD) ;  Bas DE LEEUW, Managing Director, World Resources Forum ;
Taiwan
Wan-Tien TSAI, Director, ICLEI Kaohsiung Capacity Center ;
Tchad
Hindou OUMAROU IBRAHIM, Indigenous Leader, Member of the Coordinating Committee of Indigenous Peoples of Africa (IPACC) ;
Uganda
David DULI, Country Director, WWF Uganda ; Julius KAGANDA, Director, Kinyampanika Chimpanzee Conservation & Development Association KICHIDA ;
UK
Dr. Raquel AJATES GONZALEZ, Researcher, University of Dundee ; Christine ALLEN, Director, Catholic Agency for Overseas Development (CAFOD) ; Prof. Bill AMOS, Professor of Evolutionary Genetics, Cambridge University ; Prof. Victor ANDERSON, Senior Researcher, Debating Nature's Value ;   Neville ASH, Director, UNEP-WCMC ; Dr. Prof. Robin ATTFIELD, Professor Emeritus, Cardiff University ; Dr. Lia BETTI, Senior Lecturer in Evolutionary Anthropology, University of Roehampton ; Dr. Thomas BODEY, Ecologist, University of Exeter ; Julia BRADBURY, The Outdoors Team ; Victoria J. BURTON, Postgraduate researcher, Imperial College London ; Dr. Susan CANNEY, Researcher, University of Oxford ; Dr. Andy CHICK, Fellow, Royal Entomological Society (FRES), Fellow of the Linnean Society (FLS) ; Dr. Mike CLARKE, CEO, Royal Society for the Protection of Birds (RSPB) ; Dr. Lydia COLE, Postdoctoral Research Fellow, University of St Andrews ; Dr. Guy COWLISHAW, Researcher, Institute of Zoology, Zoological Society of London ; Aline DA SILVA CERQUEIRA, Postdoc, King's College London and Institute of Zoology, Zoological Society of London ; Kath DALMENY, Chief Executive, Sustain: The alliance for better food and farming ; Dr. Sarah DALRYMPLE, Senior Lecturer in Conservation Ecology, Liverpool John Moores University ; Ed DAVEY, Author, Given Half a Chance: Ten Ways to Save the World ; Stefanie DEINET, Postgraduate research assistant, Zoological Society of London ; Dr. Izabela DELABRE, Research Fellow, University of Sussex ; Sandrine DIXSON-DECLEVE, Co-president, Club of Rome ; Dr. Clare DUNCAN, Research Fellow, Institute of Zoology, Zoological Society of London ; Dr. Arnaud DURANEL, Environmental Scientist, University of Reading ; Dr. Sarah DURANT, Senior Research Fellow, Zoological Society of London ; Hugh FEARNLEY-WHITTINGSTALL, Vice-President, Fauna & Flora International ; Liam FITZPATRICK, PhD student, Institute of Zoology, Zoological Society of London ; Charlotte FORD, PhD student, Société zoologique de Londres ; Gail GALLIE, Co-Founder, Project Everyone ; Andrew GOLDRING, CEO, Permaculture Association ; Dr. Jane GOODALL DBE, UN Messenger of Peace and Founder, The Jane Goodall Institute ; Jack HARRIES, Documentary Filmmaker ; Finn HARRIES, Architect ; Dr. Joseph HEAVER, Veterinary surgeon ; Andrew HIGHAM, CEO, Mission 2020 ; Dr. Jenny JAFFE, Veterinarian, Institute of Zoology, Zoological Society of London ; Dr. Nancy JENNINGS, Editor, Dotmoth ; Dr. Ruth JONES, Research Officer, Swansea University ; Prof. Aled JONES, Director Global Sustainability Institute, Anglia Ruskin University ; Alan JOPE, CEO, Unilever ; Dr Tony JUNIPER CBE, Writer and Environmentalist ; Dr. Nicola KOYAMA, Senior Lecturer, Liverpool John Moores University ; Dr. Tom LETESSIER, Postdoctoral Researcher Associate, Zoological Society of London ; Dafydd LEWIS, Honorary Secretary, Amateur Entomologists' Society ; Dr. David LONSDALE, Consultant, Tree Safety ; Prof. Georgina MACE, Professor of Biodiversity and Ecosystems, University College London ; Dr. Harry MARSHALL, Lecturer in Zoology, University of Roehampton ; Dr. Nicholas MASTERS, Assistant Director of Wildlife Health Services, Zoological Society of London ; Karen McCOMB, Professor of Animal Behaviour and Cognition, University of Sussex ; Louise McRAE, Research Associate, Zoological Society of London ; Dr. Hazel NICHOLS, Lecturer in Biosciences, Swansea University ; David NUSSBAUM, Former Chief Executive, WWF UK ; Chris PACKHAM, TV Presenter ; Dr. Jenneth PARKER, Research Director, Schumacher Institute ; Dr. Nathalie PETTORELLI, Senior Research Fellow, Institute of Zoology ; Dr. Alex PIEL, Lecturer in Animal Behaviour, Liverpool John Moores University ; Beth PRESTON, PhD, University of Exeter ; Dr. Todd C. RAES, Reader in Evolutionary Anthropology, University of Roehampton ; John SAUVEN, CEO, Greenpeace - UK ; Keith SCHOLEY, Executive Producer, Our Planet, Silverback Films Ltd ; Dr. Peter SHAW, Lecturer, University of Roehampton ; Thomas SMALLWOOD, PhD student, Imperial College London and Zoological Society of London ; Shaun SPIERS, Executive Director, Green Alliance ; Tanya STEELE, CEO, WWF-UK ; Dr. Andy SUGGITT, Post-doctoral research fellow, University of York ; Prof. William SUTHERLAND, Miriam Rothschild Chair of Conservation Biology, University of Cambridge ; Isabelle SZOTT, PhD student, Liverpool John Moores University ; Dr. Naomi VAN DER VELDEN, Senior Researcher in Agroecology, Permaculture Association ; Dr. Alexa VARAH, Postdoctoral researcher, Zoological Society of London ; Dr. Raymond WARD, Principal Lecturer in Physical Geography, University of Brighton ; Dr. Oliver WEARN, Researcher, Zoological Society of London ; Jo WHITFIELD, CEO, Food, Co-op ; Dr. Sally WILLIAMSON, Lecturer in Neurobiology, Liverpool John Moores University ; Girish MENON, Chief Executive, Action Aid UK ;
US
PhD Alice BANIEL, Postdoctotal researcher in behavioural ecology, Stony Brook University ; May BOEVE, Executive Director, 350.org ; Alessandro BOGLIOLO, CEO, Tiffany & Co. ; Dr. Damien CAILLAUD, Assistant Professor of Anthropology, University of California - Davis ; Dr. Kimberly CARLSON, Assistant Professor, University of Hawaii ; David CRANE, Former CEO, NRG Energy ; Azzedine DOWNES, CEO, International Fund for Animal Welfare (IFAW) ; Chad FRISCHMANN, Vice President and Research Director, Project Drawdown ; Angie FYFE, Executive Director, ICLEI - Local Governments for Sustainability USA ; Kyle GARCEY, Chair, SustainUS ; PhD Ian HARRISON, Freshwater Specialist and Working Group Lead, Sustainable Water Future Programme - Freshwater Biodiversity Working Group (UICN) ; Dr. Maria IVANOVA, Associate Professor, University of Massachusetts Boston ; Dr. Andrew JACOBSON, Assistant Professor of GIS and Conservation, Catawba College ; Steven MCFADDEN, Author, Deep Agroecology: Farms, Food, and Our Future ; Jennifer MORGAN, International Executive Director, Greenpeace ; Prof. Naomi ORESKES, Professor History of Science, of Earth and Planetary Sciences, Harvard University ; Dr. Harmony PATRICIO, Co-chair, IUCN WCPA Freshwater Specialist Group ; Dr. Denielle PERRY, Water Resource Geographer, Northern Arizona University ; Dr. Michael PIRSON, Professor, Fordham University ; Dr. Joseph POSTON, Professor of Biology, Catawba College ; Prof. Jeffrey SACHS, Economist, Director of the UN Sustainable Development Solutions Network, Director of the Center for Sustainable Development at Columbia University ; Dr. Enric SALA, Explorer in Residence, National Geographic Society ; Prof. Robert SANFORD, Professor, Northern Arizona University ; Dr. M. SANJAYAN, CEO, Conservation International ; Dr. Paul SHRIVASTAVA, Chief Sustainability Officer and Director, Sustainability Institute, The Pennsylvania State University ; Dr. Thomas D. SISK, Olajos-Goslow Chair of Environmental Science and Policy, Northern Arizona University ; Dr. Andrew STEER, President and CEO, World Resources Institute (WRI) ; Dr. Anitra THORHAUG, Researcher, Yale University, President of US Club of Rome ; Dr. Mathis WACKERNAGEL, President, Global Footprint Network ; Dr. Christine WEBB, Researcher, Harvard ; Mr Jay GOULD, CEO, Interface ;
Zambia
Kelvin CHIFULUMO, CEO, Educating Girls and Young Women for Development (EGYD) ; Mercy MBEWE, Regional Director, Youth Bridge Foundation ; Greenwell MULAMBE, Director, Itezhi tezhi candlelight community response organization - ICCRO ; Nachilala NKOMBO, Country Director, WWF Zambia ; Barbara NOST, CEO, Zambian Governance Foundation for Civil Society ; Wanga SAILI, Traditional leader ; Patrick SHAWA, National Coordinator, Wildlife & Environmental Conservation Society ;