Brave the Chill FAQS
Got questions about Brave the Chill?
Here's a handy list of our most frequently asked questions.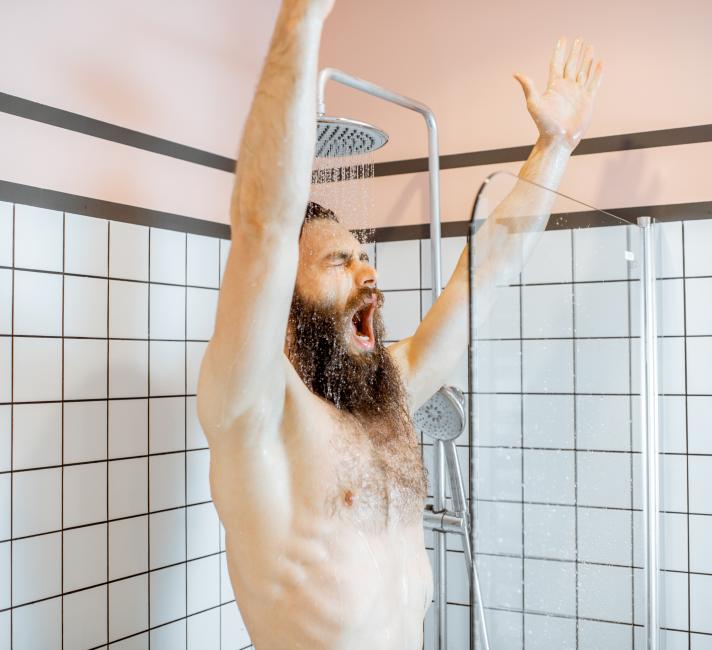 © iStock
What is Brave the Chill?
Brave the Chill is WWF's new cold water challenge. Whether it's a quick dip, a cold shower, or an icy bath, we're asking people to get sponsored and raise £150 for WWF. Whatever you choose, we know you'll be brrr-illiant when you brave the chill!
How do I take part?
It's really simple!
1. Sign up here to receive your free digital resources
2. Create your JustGiving page and donate to it. By donating yourself, your friends and family will see how important this is to you.
3. Read our safety guidance to get prepared for your challenge
4. Share your challenge on social media, and with friends and family asking them to sponsor you!
When is the Brave the Chill?
You can choose which date to hold your Brave the Chill event, any day in January.
Does WWF provide me with anything to help me prepare for my challenge?
Yes, lots! When you register, you'll receive a link to a range of digital Brave the Chill resources, including our fundraising game poster, selfie frame and safety tips. We'll also be in touch regularly to provide lots of fundraising tips and ideas in the lead up to your challenge, to help you smash your £150 fundraising target!
I'm worried about my challenge, do you provide any safety guidance?
Yes, please take a look at our safety guidance here. We strongly advise you read this before taking part.
How much do I need to raise?
We're asking everyone to raise £150 that will help us to continue protecting forests, oceans and species around the world for everyone to enjoy. When you sign up, you'll receive a digital fundraising pack which has lots of helpful tips to reach your goal. The team are always on hand to help with additional support too. 
How should I raise my £150 target?
The best way to hit your £150 target is to create a JustGiving page. It's easy to set up, quick for friends and family to make donations and great at keeping track of your total! The funds raised come automatically to WWF.
To create your JustGiving page click here. The funds raised through JustGiving are sent to WWF automatically too, so we can put them to use straight away.
How do I pay in cash donations?
If you have cash donations and already have a JustGiving page, you can pay the donations into your own bank account and make an online donation via your fundraising page.  Alternatively, you can choose from the following methods:   
1. By donating online via our JustGiving campaign here
2. By enclosing a cheque made payable to WWF-UK with a downloaded sponsorship form, returned to:  WWF Brave The Chill, The Living Planet Centre, Brewery Road, Woking GU21 4LL 
3. Call us on 01483 426333 to make payment via phone. 
How will my donations be used?
All donations made from the Brave the Chill will be used to fund WWF's work around the world to help protect our amazing planet. If you would like to find out more about the work we do, please have a look at our website.
How do I receive the fundraising rewards?
To qualify for a reward, you must have raised the minimum target amount, as outlined below, by no later than 00:00hrs on 28th February 2022. Late entries will not be considered. Rewards will be sent to your address (if the address we have for you is incorrect, you must contact us prior to sending the reward to change it). The fundraising targets and applicable rewards are as set out below and are cumulative (so, by way of example only, if your fundraising total is equal to or exceeds £250 you will be entitled to receive all the applicable rewards as set out below).
Fundraising totals do not include Gift Aid:
Up to £149.99 Downloadable fundraising certificate triggered
£150 WWF sew on badge
£250 WWF towel
Can't find the answers you're looking for?
Our friendly team are here to help! If you can't find the answer you need above, get in touch and we'll be happy to help.