The Our Planet documentary series, created in collaboration with Silverback Productions and WWF, has been a huge success all over the world, so now we're bringing a very special live viewing experience to London and Dublin.
Our Planet Live in Concert will feature highlights from the ground-breaking documentary series. The stunning visuals will be showcased on a giant screen, featuring phenomenal lighting and outstanding sound from a 44-piece live orchestra. This unique event will be hosted by the series composer and Academy Award®-winner Steven Price.
You'll be taken on a journey of spectacular footage from the Emmy Award®-winning Netflix series, with beautiful visual and sound effects, creating a unique view of our planet's awe-inspiring glory.
All net profits from the Our Planet Live project will be donated to WWF's global Our Planet education and awareness initiatives, which provide a wealth of educational materials for schools and young people, to inspire the next generation to protect our planet.
The creators are also introducing measures to ensure the production is environmentally-friendly, working with host venues to minimise the environmental footprint of each event.  
Colin Butfield, Executive Producer for Our Planet at WWF, said "We've seen first-hand the impact this series has generated by showcasing the wonders of our planet while also addressing the urgent need to protect it for future generations. We hope to elevate this message and deepen the audience's engagement with the natural world by bringing the documentary into the event space on such a phenomenal scale."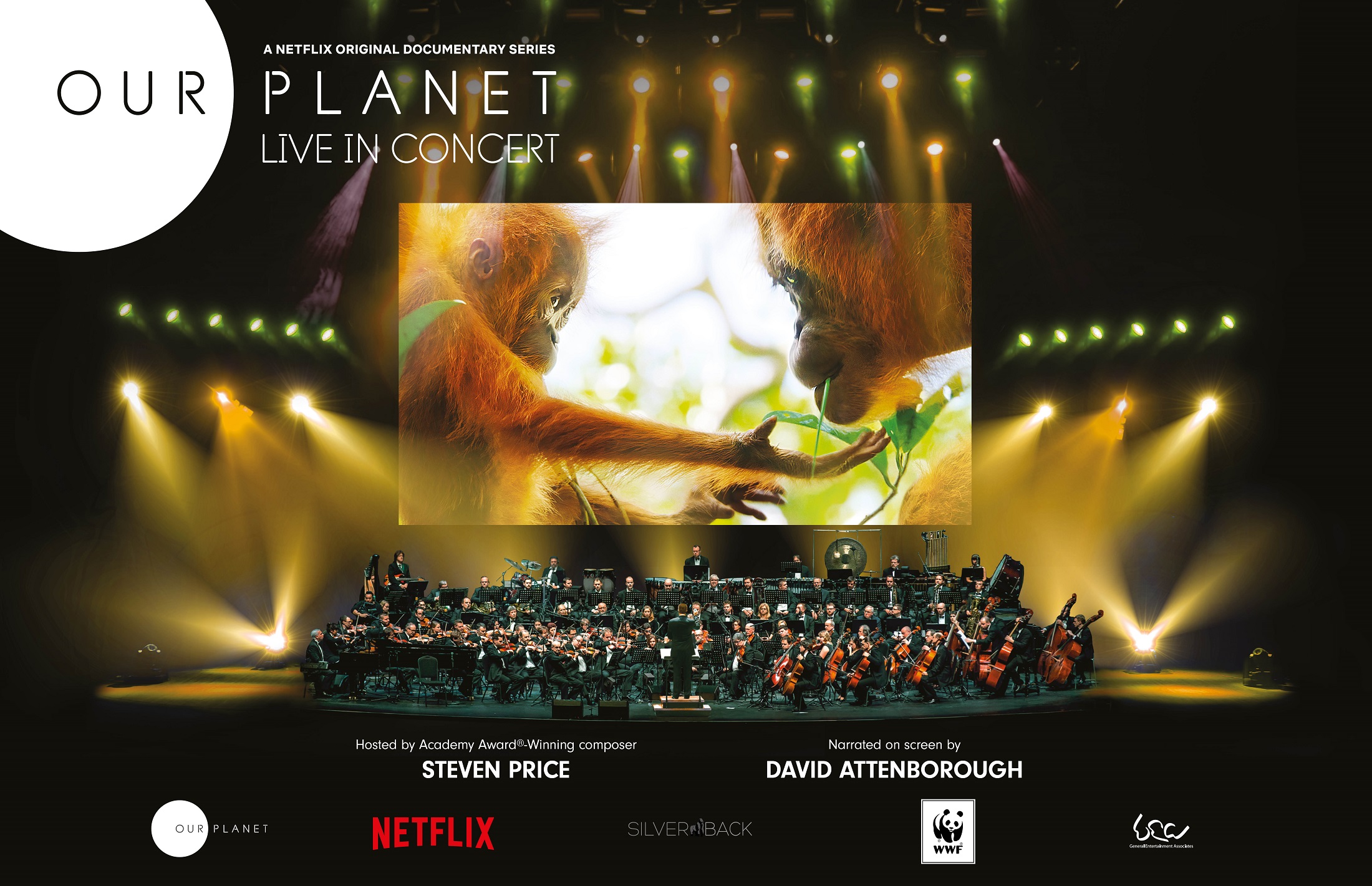 New dates confirmed
Dublin - 21-01-2022 (Fri)
London - 23-01-2022 (Sun)