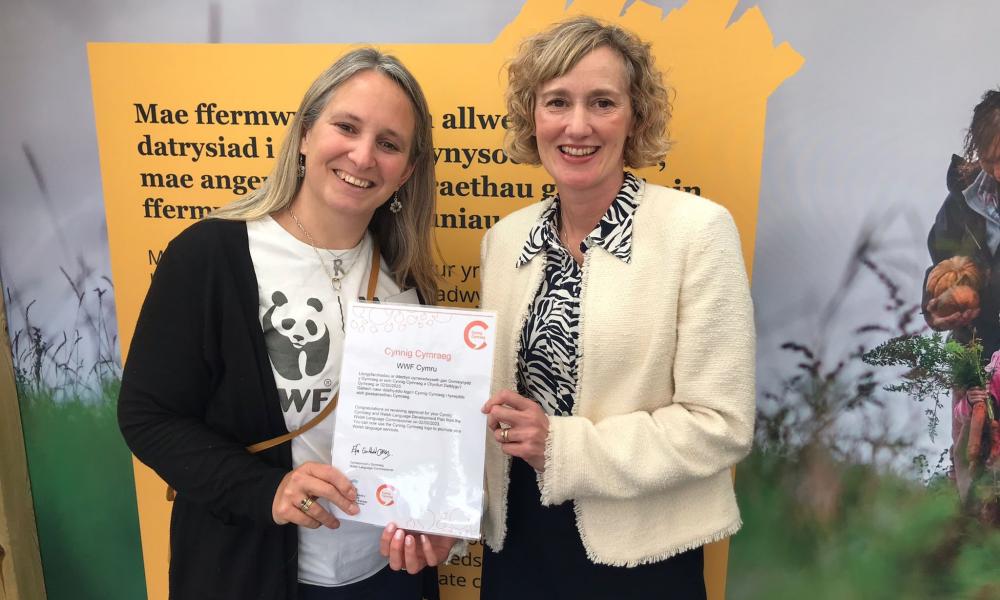 © WWF Cymru
WWF receives 'Cynnig Cymraeg' Welsh language commendation from Welsh Language Commissioner
It was announced today that environmental and nature charity WWF Cymru has received the Cynnig Cymraeg Welsh language commendation from Efa Gruffudd-Jones, Welsh Language Commissioner. The Cynnig Cymraeg (Welsh Offer) is the official recognition by the Commissioner given to organisations with a strong plan.
WWF is one of the largest independent conservation charities in the world, which operates in nearly 100 countries. WWF Cymru is part of WWF-UK with an office in Cardiff, and staff located across Wales and half the team are either fluent Welsh speakers or new speakers. In Wales they work on acting for and tackling the climate and nature crises at home and abroad, and influencing environmental and sustainability governance.  
In response Gareth Clubb, WWF Cymru Director said – 
"From the time WWF Cymru was established in 2000 there was no doubt that operating bilingually, giving equal importance to Welsh and English, would be a priority. Building on the original Welsh Language Policy, this new Cynnig Cymraeg updates WWF's plans and reinforces our commitment to implementation and promoting Welsh and our culture, not only in Wales but across the UK and the world.
We are proud of offering a range of services to our supporters in Welsh, and we are working on adding to these services in collaboration with our teams across the UK, such as education resources. We're looking forward to seeing how much more we can do."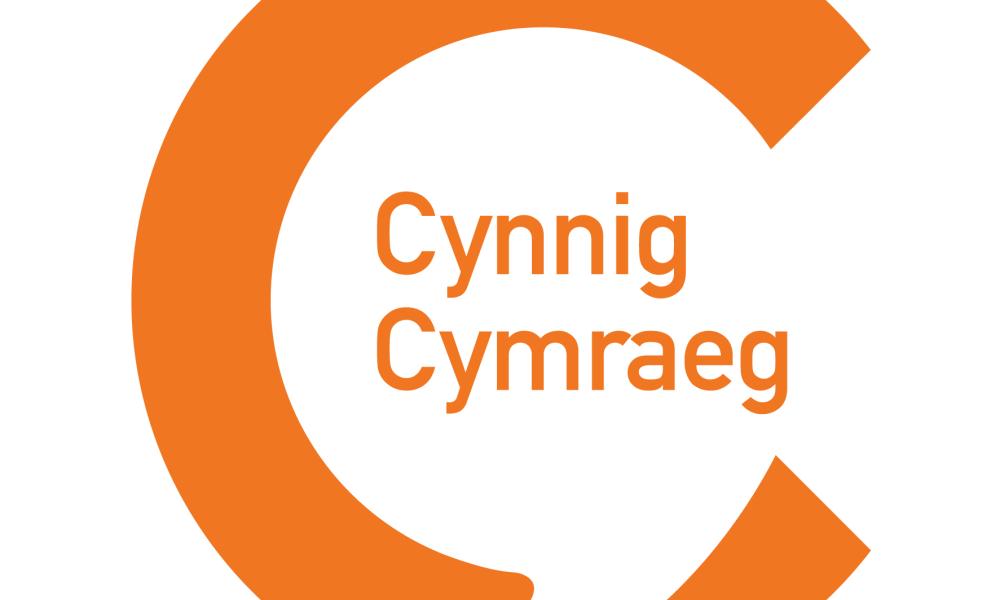 © Cynnig Cymraeg
According to WWF, as part of an international organisation having a Cynnig Cymraeg plan in place provides staff with clear guidelines on how to operate and provide services in Wales, and gives the language official status.
Through using the plan as a guideline and a persuasion tool some large UK wide campaigns have been influenced such as Save our Wild Isles (Achub ein Hynysoedd Gwyllt) which was inspired by the BBC series Wild Isles, as well as the People's Plan for Nature campaign (Cynllun Natur y Bobl). A wide range of marketing and communications materials and activity which was not only bilingual, but also used relevant vocabulary and imagery for Wales.  
WWF-UK Chief Executive, Tanya Steele responded to the organisation receiving the Cynnig Cymraeg saying - 
"At WWF our mission is to create a world where people and wildlife can thrive together and our success depends on working in and with communities and individuals. Wherever we work we aim to demonstrate a deep respect for the culture, language and traditions of the communities. With this new Cynnig Cymraeg (Welsh Offer) we are proud to be building on a solid foundation of providing a wide range of Welsh language services and acknowledging its importance in UK heritage and most importantly, its future."
Efa Gruffudd Jones, Welsh Language Commissioner said:
"I want as many people as possible to use Welsh in their everyday lives. The Cynnig Cymraeg gives organisations the opportunity to raise awareness of their Welsh language services. I am very happy to be able to award WWF Cymru with the Cynnig Cymraeg (Welsh Offer). WWF's work with regards to the environment is invaluable, and it's great to see the Welsh language as an important part of that work. It's also great to see a global charity being ambitious with their commitment to the Welsh language and I encourage others to take advantage of the opportunity too."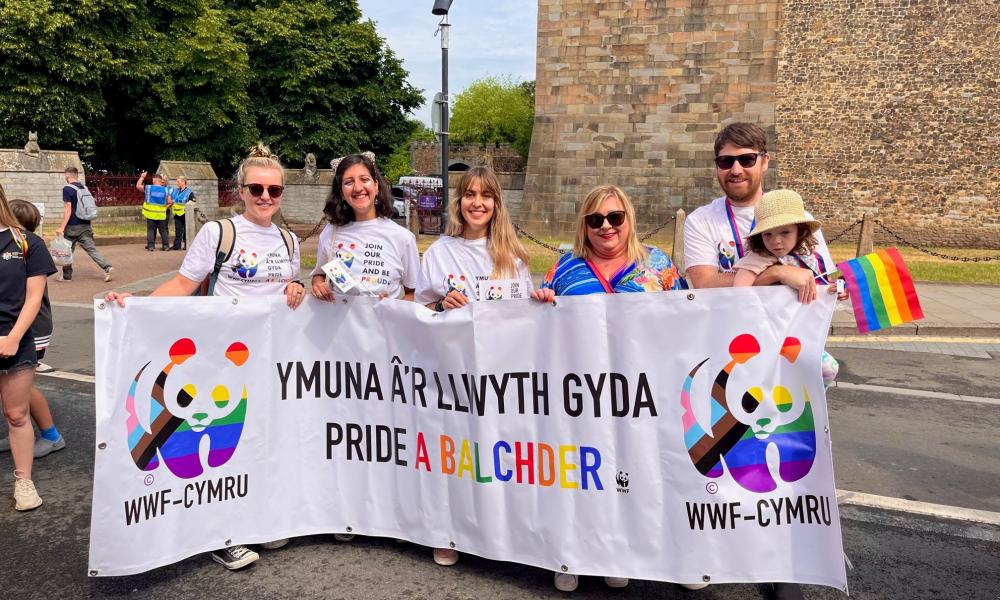 © WWF Cymru
What are three things that WWF Cymru offers in Welsh?
WWF Cymru Social channels are fully bilingual and all queries in Welsh will be responded to in Welsh.

All WWF Cymru communications, newsletters, job adverts or marketing materials are fully bilingual.

All staff members receive support and encouragement to learn Welsh.