Discover a world of wildlife in your garden
You don't have to travel far to find weird and beautiful wildlife. Your garden, local park, street tree, window box or the verge alongside a local footpath are rich ecosystems filled with species that live alongside us. With the free Seek app you'll be able to identify any living thing in your patch - plants, flowers, insects, fungi, birds and animals. It's like having a naturalist in your pocket! When you ID a species you'll be able to find out all about it, and see how common or rare it is for your area and the time of year.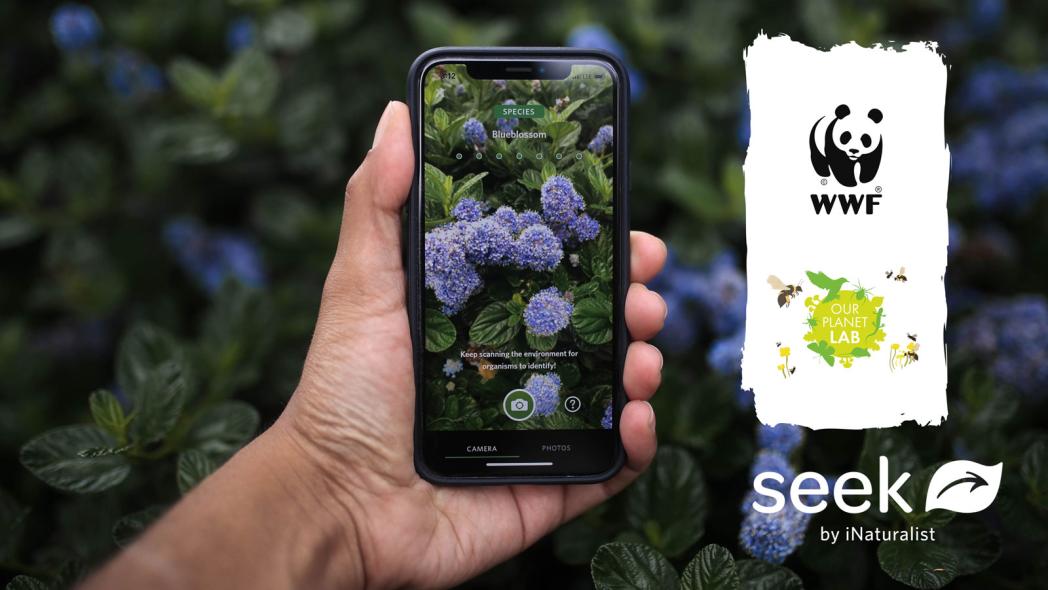 WWF
Help to track global biodiversity
By creating an iNaturalist account in the app you'll also be able to upload your observation to a growing global database of wildlife sightings, helping scientists track global biodiversity, and sharing your discoveries with other nature lovers in your area and worldwide.
If Seek can't name your sighting down to species level, you can still upload your photo to the online database so that scientists and nature enthusiasts in the iNaturalist community can help identify it. Perhaps you've discovered something rare or unusual!
#LearnToLoveNature
Use some of the our free educational resources to help you get the most out of the SEEK app. And don't forget to share your most interesting wildlife finds online using #LearnToLoveNature.
Watch out for live Seek masterclasses and Bioblitz events from WWF-UK experts over the coming weeks!
Introducing SEEK: the Nature ID app
03/20/2020
Have you been inspired by the hit series Our Planet? For young explorers and anyone curious about our planet, Seek will unlock a whole world of discovery on your doorstep. From bugs to trees and everything in between, Seek's smart image recognition technology will identify what you've found and encourage you to discover the hidden natural treasures in your local surroundings.