Coronavirus (COVID-19)
Whilst many COVID restrictions have now been lifted by the UK Government. The Living Planet centre is first and foremost our headquarters of WWF -UK, a working office with over 500 members of staff, and we must ensure staff return safely and be settled before we consider opening to the general public. Therefore for the moment the Living Planet Centric remains closed to the general public.
Bookings for behind the scenes tours and venue hire will be open from September 2022.
The 'WWF Interactive Experience remains closed until further notice.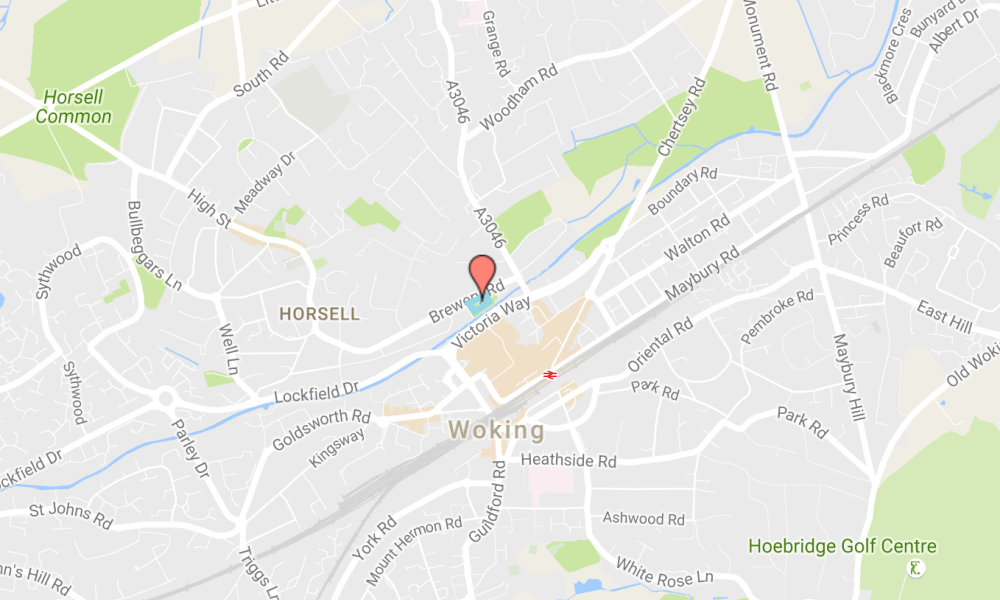 Getting here
Situated in Woking town centre, the Living Planet Centre is easily accessible by train, bus, bike or car.
Please note that there are ongoing roadworks taking place across Woking town centre, for up to date information on how this might affect your journey visit Surrey County Council.
By train - We are 0.5 miles from Woking station (between a 5 – 15 min walk). Please use the exit via platform 1, towards the town centre, for the quickest route. There are map boards with the building marked to help with your journey.
By bike - We have cyclestands on site for you to lock your bike - these are located across from the entrance to the car park in front of the building with ramps or a lift to the entrance
By bus - Woking operates a good bus service to surrounding areas. You can find routes and timetables on the Woking council website. There is a car park in front of the building with ramps or a lift to the entrance.  There are other bus stops nearby.  All up to date bus information can be found here.
By coach - Coaches and mini buses can drop passengers off at a safe point on Brewery Road. Please note all car parks in Woking have a headroom of 2.1m.
By car - Brewery Road car park is situated beneath the Living Planet Centre, however this can get full at busier periods. There are alternative car parks located a few minutes' walk from the Living Planet Centre. Please be aware of height restrictions in place before visiting. All car parks are all owned and operated by Woking Borough Council.
Access
All areas of the Living Planet Centre are accessible by level access or by lift. Only assistance dogs are allowed in the Living Planet Centre.