Coronavirus (COVID-19)
Whilst many COVID restrictions have now been lifted by the UK Government. The Living Planet centre is first and foremost our headquarters of WWF -UK, a working office with over 500 members of staff, and we must ensure staff return safely and be settled before we consider opening to the general public. Therefore for the moment the Living Planet Centric remains closed to the general public.
Bookings for behind the scenes tours and venue hire will be open from September 2022.
The 'WWF Interactive Experience remains closed until further notice.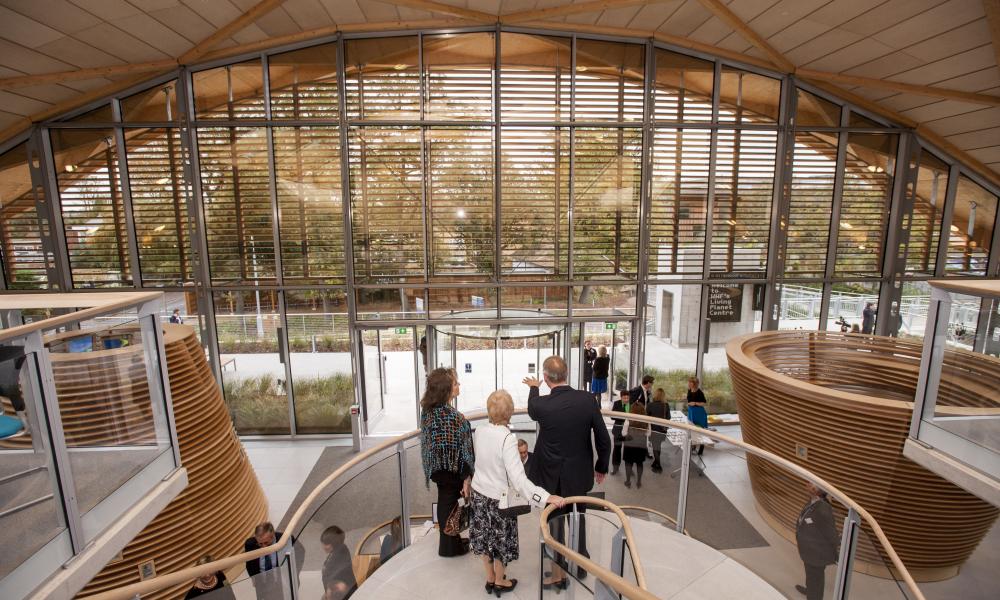 © Richard Stonehouse
Book a tour
The Living Planet Centre shows that, through the smart use of design, materials and technology, it's possible to create a state-of-the-art building with minimal environmental impact.
BREEAM Outstanding status confirms its place as one of the greenest buildings in the UK, and the RIBA National Award, recognises its architectural significance. We've received awards for our concrete, wood and lighting too!
Booking a tour of the building will give you behind-the-scenes access to the home of WWF-UK.  Find out the story of the Living Planet Centre, its special features and how we work.
PLEASE NOTE: All our public tours are cancelled and the Living Planet Centre is currently closed to the public, for both visits and hire, until further notice.