Coronavirus (COVID-19)
The Living Planet centre, as the headquarters of WWF -UK is first and foremost a working office with over 500 members of staff,.  Whilst many COVID restrictions have now been lifted by the UK Government we must first ensure all our staff return safely and be settled before we are able to open up to the general public. Therefore we are not able to offer our full range of activities just yet!
The 'WWF Interactive Visitor Experience' is closed until further notice. Our Family workshops are not currently running.  

Bookings are now open for Our Behind the Scenes Tours - starting again from October 2022.
The Living Planet Centre is also available to Hire for Meetings and Events.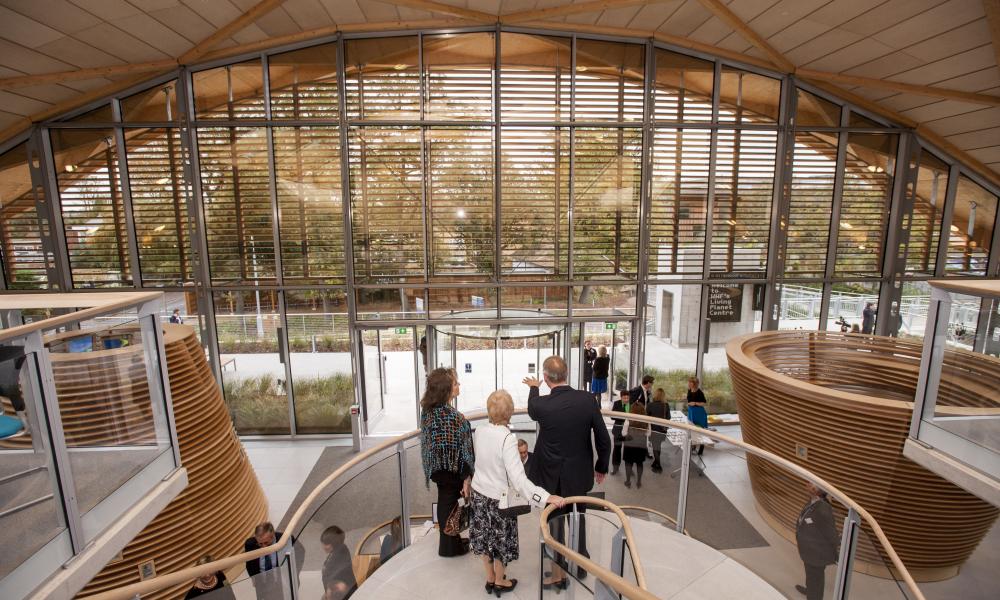 © Richard Stonehouse
Book a tour
The Living Planet Centre shows that, through the smart use of design, materials and technology, it's possible to create a state-of-the-art building with minimal environmental impact.
BREEAM Outstanding status confirms its place as one of the greenest buildings in the UK, and the RIBA National Award, recognises its architectural significance. We've received awards for our concrete, wood and lighting too!
Booking a tour of the building will give you behind-the-scenes access to the home of WWF-UK.  Find out the story of the Living Planet Centre, its special features and how we work.
PLEASE NOTE:  Public Tours are for up to 12 people maximum and last up to 1 hour.  
If you would like to arrange a tour for a larger group please select the Bespoke Tour option on the form. Please provide as much detail as possible under 'Special Arrangements' and include your preferred dates. Bespoke Tours are subject to availability.