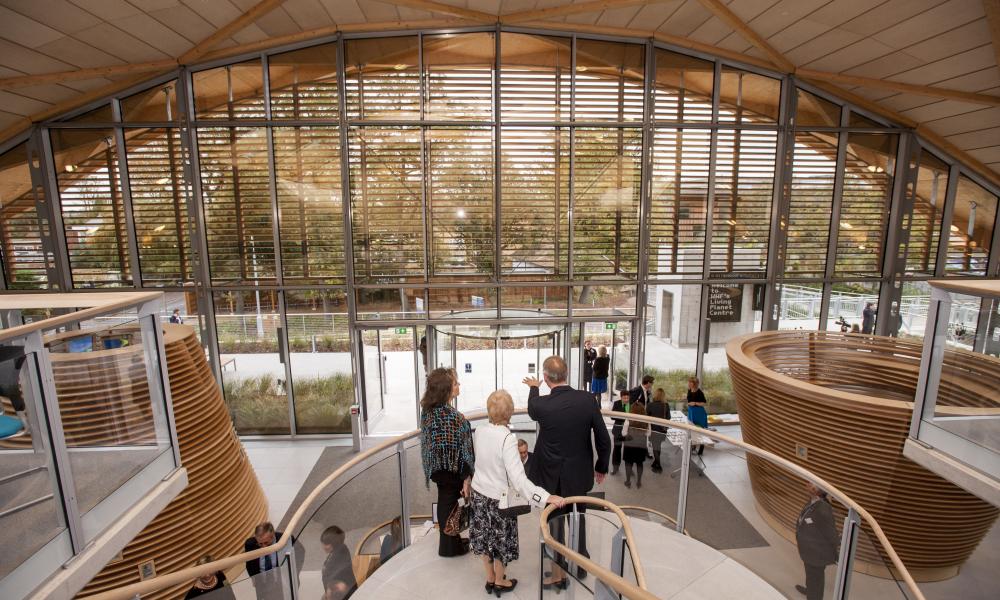 Book a tour
The Living Planet Centre shows that, through the smart use of design, materials and technology, it's possible to create a state-of-the-art building with minimal environmental impact.
BREEAM Outstanding status confirms its place as one of the greenest buildings in the UK, and the RIBA National Award, recognises its architectural significance. We've received awards for our concrete, wood and lighting too!
Booking a tour of the building will give you behind-the-scenes access to the home of WWF-UK.  Find out the story of the Living Planet Centre, its special features and how we work.
Tours run every other Friday and last around 30minutes. Suggested donation £3
Book a tour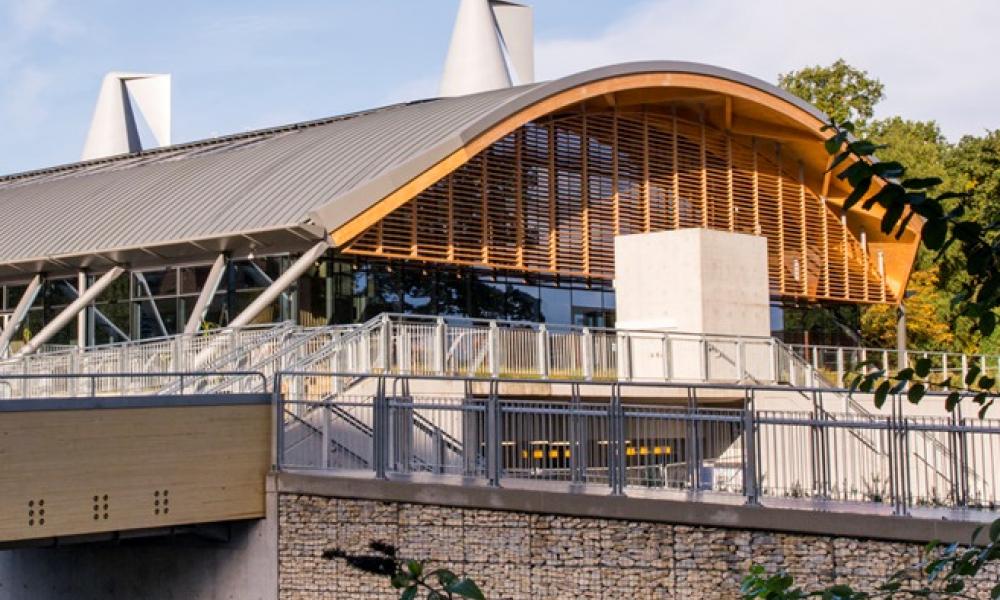 Bespoke tours
We offer bespoke tours to university students, clubs, businesses or any groups who have a keen interest in architecture, design, sustainable technology, or simply want to know more about the building and how we work.  
Tours can be arranged for groups of 5 or more people at a time to suit you, and usually take approximately 45 minutes with time for questions. Our experienced team can tailor the tour around your interests, please give details at time of booking. Bespoke tours are charged at £5 per head.
Want to have a meeting for your group along with your tour? We have rooms available to hire too.
Booking enquiry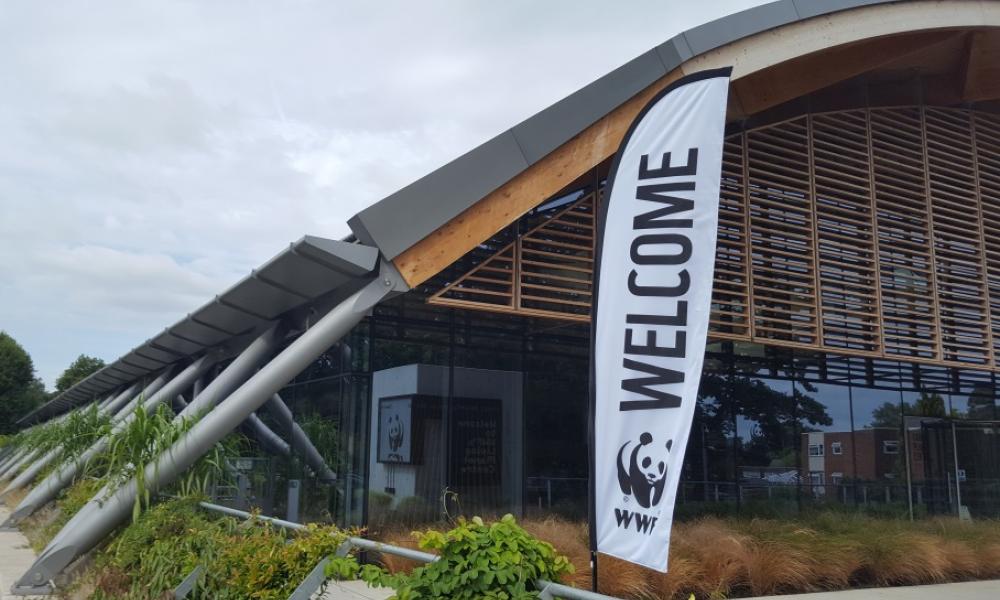 Discover Surrey Tours
WWF Living Planet Centre and The Lightbox: Culture by the Canal
Join us on the 16 November to have a behind-the-scenes guided tour of The Lightbox Gallery and WWF's Living Planet Centre.
With two great attractions on the same canal why travel anywhere else. Start you day with a tour led by an experienced Lightbox guide through The Lightbox Photographic exhibition. Followed by a buffet lunch in the Lightbox's Ambassador Room which houses great views of the Basingstoke canal and the WWF building which will make up the second half of your day.
Once you have made your way over to the WWF building you will receive a guided tour of the building with behind the scenes access and insight into the workings of WWF. When your tour has finished you are welcome to make your back to The Lightbox and experience Lightbox lates, and with your free day pass enjoy all our amazing galleries and the art work on display.
Schedule for the day:
Arrival at The lightbox: 11:30-12:00
Tour of 'The Lightbox Photographic Open' exhibition: 12:15
Lunch: 1:15
Leave The Lightbox: 2:15
Tour of WWF Living Planet Centre: 2:30
Leave WWF: 3:30
Return: 3:45
Thursday 16 November 2017
£15 Adults
 
Book your place