Growing food is fun!
WWF's dedicated Plant2Plate resources focuses on what can be done to produce and consume food in a sustainable way that is less harmful to our shared planet and healthier for us.
We've developed some fantastic curriculum linked resources and activities for pupils aged between 5 - 11 years. All the activities featured are linked to the National Curriculum and are designed to help introduce pupils to the issues of food and sustainability and encourages pupils to reflect on the active role that they can play in the global community.
Exploring the issues of food and our environment
Our Plant2Plate classroom resources provide pupils with the opportunity to explore the issues of food, climate change, waste and biodiversity; and the positive steps that they can take to eat in a way that is healthy for them and healthy for the planet.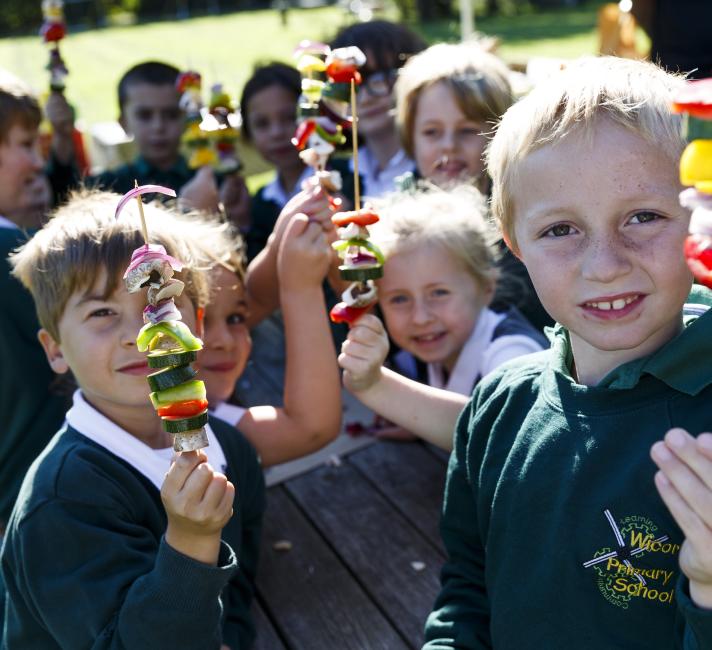 © Tristan Fewings / WWF-UK
---
Subscribe to our education newsletter
All of our classroom resources are freely available to schools, teachers and pupils. You can also register your school to receive our free educational email updates, including invites to events, teacher panels and much more.
Change the Way You Think About Food
02/05/2020
By the year 2050, our planet will be home to another 2 billion people. How will we feed them all? Not only will there be more people, but everyone will have more money to spend on food. Where, on an increasingly crowded planet, will we grow all of it?