Food growing resources
We've developed some fantastic curriculum linked resources for pupils aged 5 - 11 years, including growing guides and fun activities for the classroom.
© Stonehouse Photographic / WWF-UK
Growing food is fun!
WWF's dedicated Plant2Plate resources focuses on what can be done to produce and consume food in a sustainable way that is less harmful to our shared planet and healthier for us. You can also download the new 'Growth' activity pack; a one-stop shop to support you during British Science Week that you can use it all year! Feel free to adapt or extend the activities to suit your pupils' needs or the curriculum you are delivering.
Classroom resources and activities
Our resources and activities have been designed to support the National Curriculum in the UK and can be used both in the classroom or in a home learning environment. They've been developed for pupils aged between 5 - 11 years and help introduce pupils to the issues of food and sustainability and encourages pupils to reflect on the active role that they can play in the global community. All of our food and growing resources are free to download and can be accessed via the links below.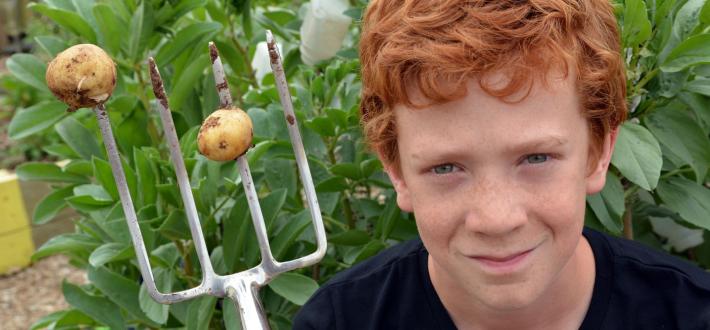 Growing food at school
A beginners guide offering practical ideas on what fruit and veg to grow – and where, when and how to grow them.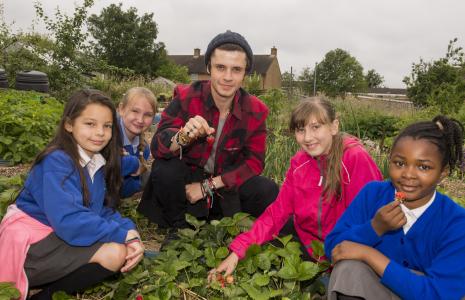 Healthy Food for a Healthy Planet
With a focus on climate change; a resource for primary schools to explore food that is healthy for people and healthy for the planet.
Growing Calendar
An easy to use growing calendar that provides tips and advice on what fruit and vegetables to sow, plant and harvest; and the best months to do so.
Sign up for FREE classroom resources and more...
By registering your school with WWF, you'll be joining thousands of teachers and pupils across the UK taking action for our world. We'll keep you informed of new classroom resources, activities, events and Continuing Professional Development (CPD) courses. You'll also have the opportunity to participate in our teacher panels, share your experiences and help contribute to our future education work. You can choose your marketing preferences at the end of this form.