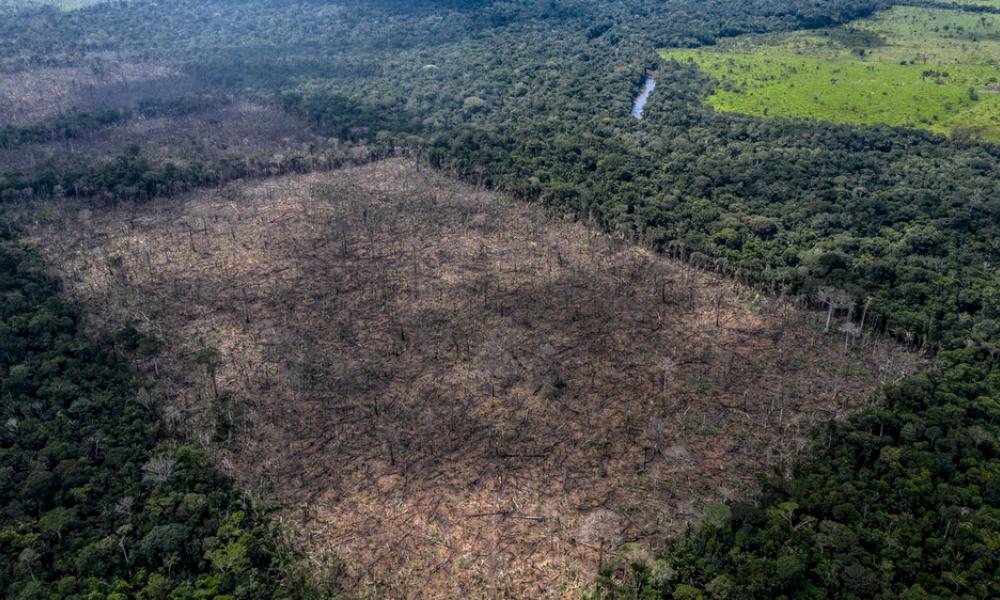 © Marizilda Cruppe / WWF-UK
The Value of forests
Forests are vital for the health of our planet, providing a home for many indigenous peoples and a habitat for some of the world's richest wildlife as well as critical ecosystem services such as carbon sequestration, food security and water services. As the world grapples with the growing threat of forest fires and pandemics, it is also critical to acknowledge the important role forests play in mitigating climate change and preventing the spread of diseases.
Yet forest destruction is happening at an alarming pace and scale. Every year, up to 15 billion trees are now being cut down across the world, driven by factors including the expansion of agricultural land, infrastructure developments, mining and illegal logging. Forest fires, which reached record levels in 2019 and early 2020, are also increasing in frequency and intensity, causing irreversible damage to wildlife, ecosystems and the climate.
With your support, our work is helping protect forests around the world, in turn supporting the people and wildlife that depend on them and providing a vital tool against the climate crisis.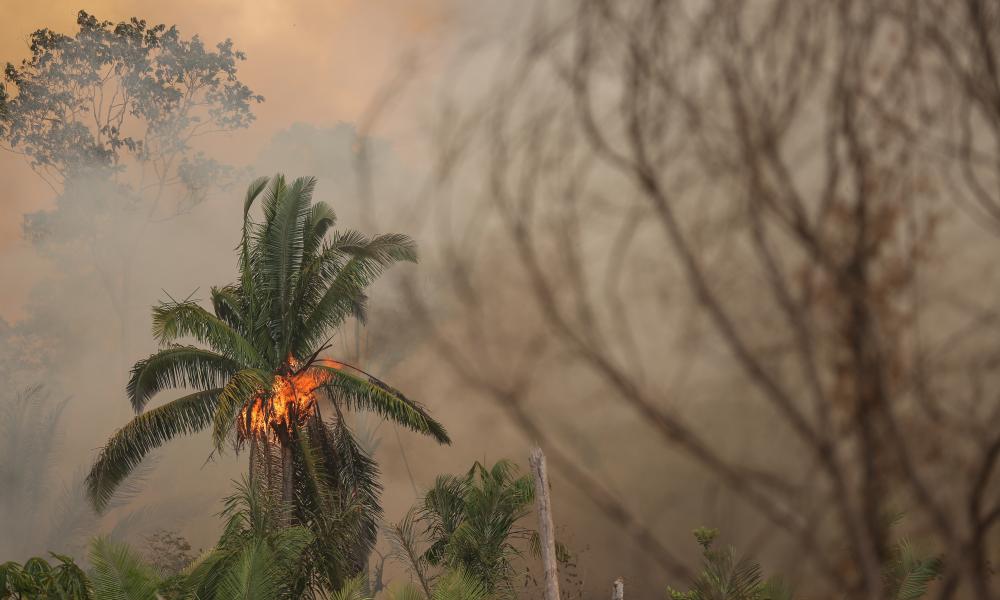 © Michael Dantas / WWF - Brasil
The heart of the Amazon
The fires that ravaged parts of the Brazilian Amazon in 2019 alarmed and outraged us. Many were set deliberately to clear land for agriculture, mining or land speculation – threatening the lives and livelihoods of indigenous peoples and other traditional communities, and the rich and abundant wildlife species that live alongside them, like never before.
But the situation in 2020 could be even worse. The Brazilian government is proposing many new policies that will damage nature and indigenous rights, and the signs are that deforestation rates are much worse than last year. When the dry season comes again, those responsible will want to clear the trees they have felled by fire.
Last year, WWF took action with an emergency fundraising appeal to help local groups in the Brazilian Amazon and Bolivia to fight fires and oppose illegal encroachment on their lands.
Now, with your help, we are building on this work with Amazônia Viva. Our campaign aims to raise vital funds for the fight against deforestation and provide indigenous communities with the tools to preserve their lands in the Amazon for years to come. Not only are these territories irreplaceable to the people who live there, but if they are lost it will be impossible to stop the Amazon reaching the "tipping point" of irreversible deforestation.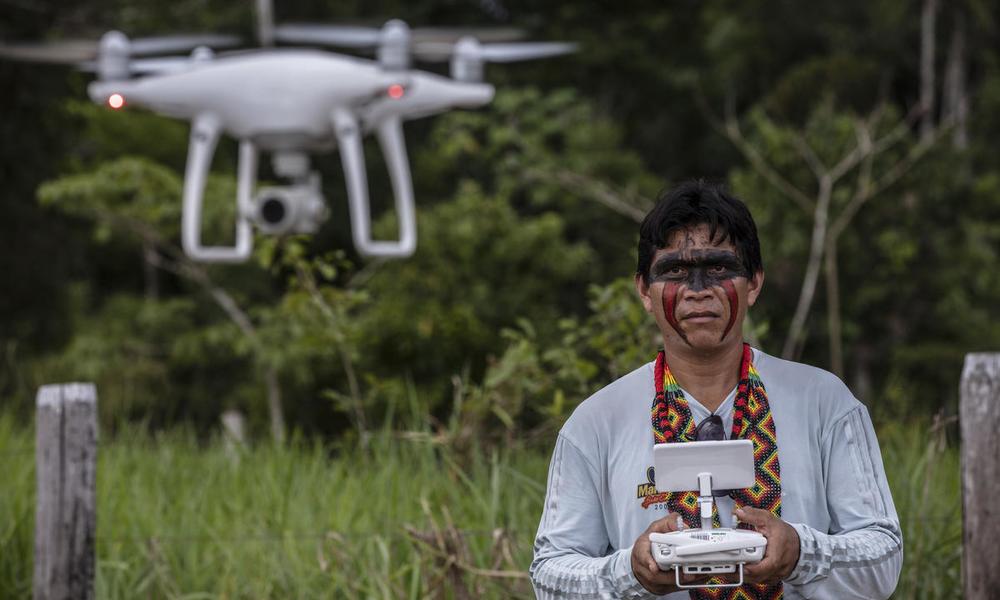 © Marizilda Cruppe / WWF-UK
A campaign for solidarity and action
By supporting our Amazônia Viva campaign, you will be helping us achieve three aims:
We'll work in partnership with indigenous communities, NGOs and local authorities in the Brazilian Amazon to develop a network to enhance land surveillance, share resource and knowledge, and consolidate real-time data on land invasions. Ultimately, we will create a model for collaboration and impact in Brazil that could be replicated across the Amazon biome.

Every day indigenous leaders, volunteer firefighters, and local NGOs witness illegal activities and are threatened for speaking out. We will provide legal assistance and will pressure the authorities to act.

When legislative proposals threaten the lands and resources of indigenous communities, WWF will stand with them. We will also lobby internationally to cut imports of products linked to deforestation and land-rights violations.
HRH The Princess Marie-Esméralda of Belgium
Journalist, environmentalist and WWF Ambassador
"Decades ago, I made a commitment to follow in the footsteps of my father, to protect the environment and stand for the rights of indigenous people. Today, I have joined forces with WWF to take a leadership role in the fight against deforestation. Will you join us in the fight against deforestation and help prevent the Amazon rainforest from reaching a dangerous and irreversible tipping point? Together, we can stand in solidarity with the indigenous and traditional peoples of the Brazilian Amazon to protect their lands and livelihoods."
To find out how you can support the Amazônia Viva campaign and protect and restore the Amazon rainforest, please email philanthropy@wwf.org.uk or call us at (+44) 01483 412424.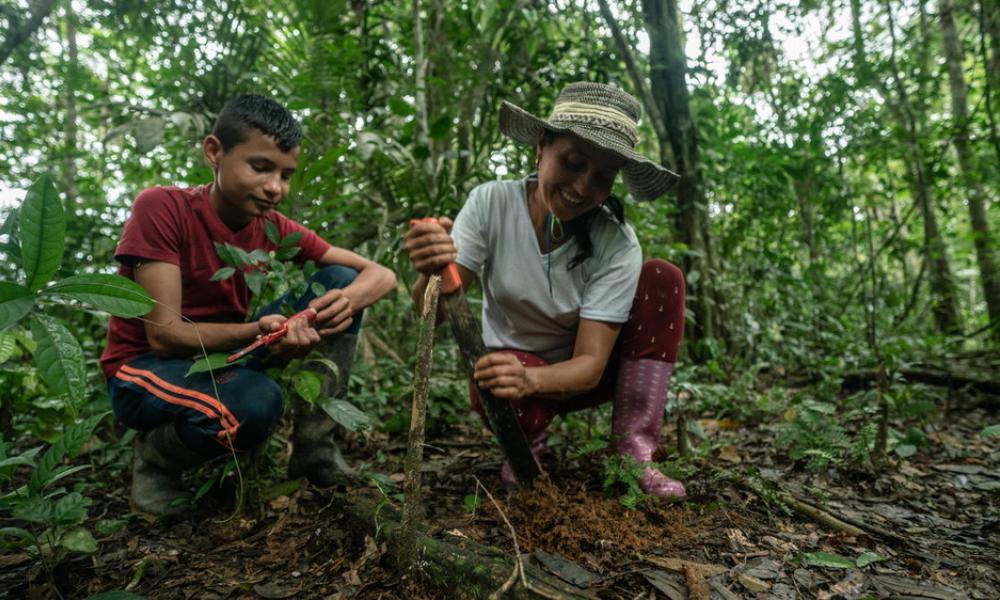 © Luis Barreto / WWF-UK
What is Trillion Trees?
A trillion reasons to hope
Around the world, incredible forests are being destroyed at an alarming rate. As signs of Earth's climate crisis become unavoidable, the tree is one of nature's most effective tools in the fight to reduce carbon emissions. Our vision is to protect and restore one trillion trees by 2050 and create a world where forests are expanding rather than shrinking. A world where both people and nature thrive.
Our vision is simple but powerful, and you can play your part in making it happen by supporting Trillion Trees – our joint venture with BirdLife International and the Wildlife Conservation Society (WCS).
One trillion trees will store an estimated 36-50 gigatonnes of carbon. That's four times the amount released annually through human activity. To achieve our vision, we're leveraging our collective experience to bring together governments, businesses and local communities and support forest protection and restoration where it is needed most. Our science-led approach has shown that protecting and planting the right trees in the right places has the power to conserve biodiversity, sustain ecosystems, and lift people out of poverty and food insecurity.
Since the launch of Trillion Trees in 2017, we have supported the protection of 12.5 billion trees and the restoration of 1.5 billion trees across 19 countries around the world – and counting. But there is much more to be done. You can play a crucial role in our major global initiative, and ensure Trillion Trees creates a legacy of protection and restoration, transforming the fate of the most vital, diverse and life-sustaining forests in the world.  
Stuart Dainton, Head of Trillion Trees, WWF-UK
"We are currently facing unprecedented challenges with coronavirus, climate change, and a biodiversity crisis. Some of the solutions lie with our intrinsic link to our forests. It is critical we both protect the trees and forests we already have and help restore damaged and degraded landscapes with the right trees in the right places.
Once restored, these rich ecosystems will provide living, breathing habitats for thousands of species, many of which are endangered, and support some of the world's poorest people to make a living whilst protecting the areas in which they live. Forests will also help us to tackle climate change, offering a trillion reasons of hope for our future."
To find out how you can support Trillion Trees and protect and restore our forests, please email philanthropy@wwf.org.uk or call us at (+44) 01483 412424.