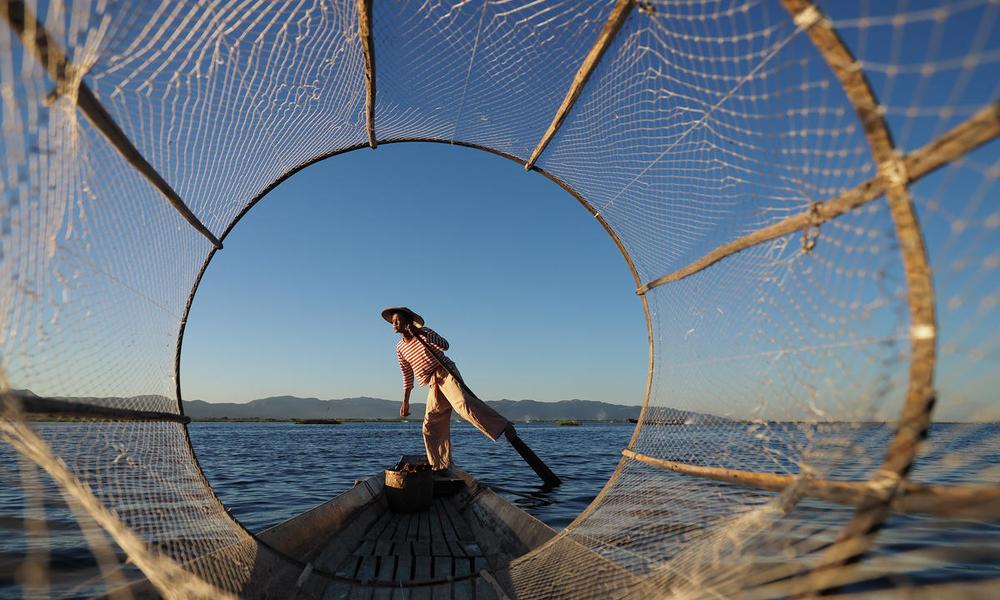 © Ranjan Ramchandani / WWF
The significance of our ocean
The ocean plays a vital role in our planet's ability to function. It sustains the lives of billions of people, regulates our climate, produces half the oxygen we breathe, and fuels the water cycle that produces rain and freshwater. The marine world is also home to an extraordinary and treasured array of species.  
But after decades of overuse and pollution, our ocean is in crisis. Overfishing, plastic pollution and the climate crisis are threatening the health of the ocean and, in turn, the planet. Half of all coral reefs and mangroves are gone. Hundreds of thousands of marine mammals, seabirds, and sea turtles are captured each year, along with tens of millions of sharks.  
Protecting our ocean is something we must do together. With your support, we're working to build a more resilient ocean by addressing what goes in and what comes out of it, and by protecting threatened ecosystems like coral reefs, seagrass and mangrove forests.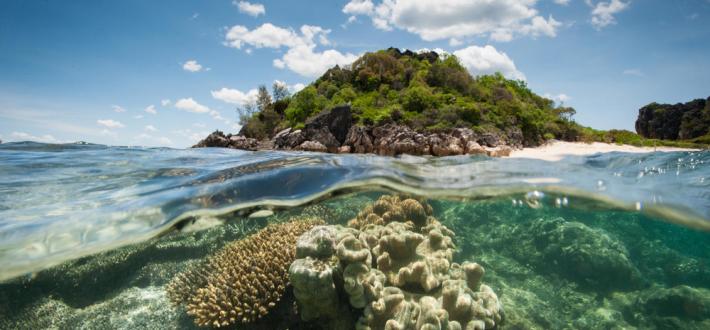 Coral Reef Rescue Initiative
We're launching an ambitious Coral Reef Rescue Initiative (CRRI) to drive global action and funding for coral reefs. Together with your support, we can turn the tide for these precious ecosystems around the world.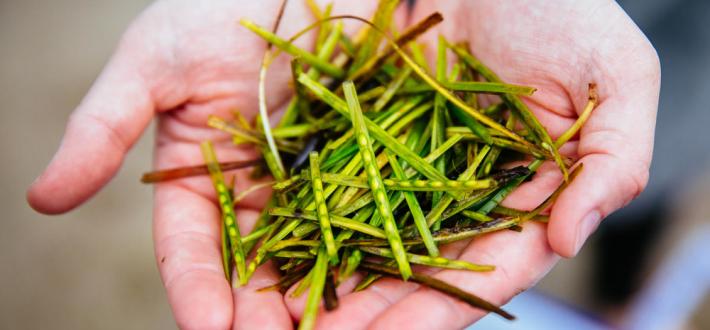 Seeds of change
We're re-establishing seagrass in UK waters for the biodiversity and health of our coastal ecosystems, while also giving a major boost to the UK's natural carbon sink resources.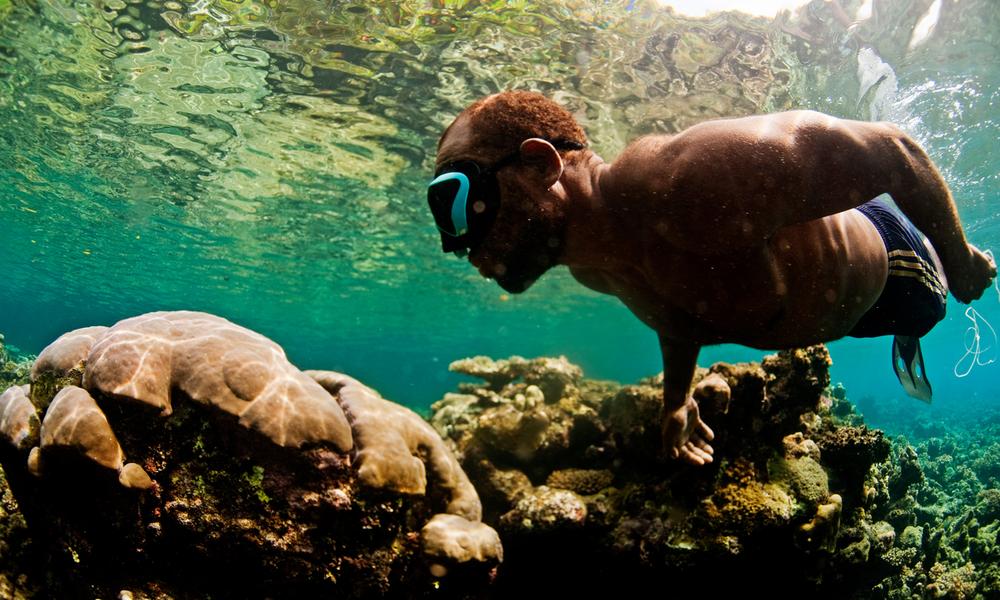 © James Morgan / WWF
The significance of coral reefs
Coral reefs are a critical global ecosystem. They provide the nurseries for about a quarter of the ocean's fish and support an abundance of marine life around the world.
This biodiversity provides food security, income, and a multitude of other benefits to people. For many coastal areas, coral reefs also provide an important barrier against the worst ravages of storms, hurricanes, and typhoons – making them essential for ocean health as well as the health and well-being of thousands of coastal communities.
While coral reefs have survived tens of thousands of years of natural change, many of them may not be able to survive the havoc wrought by humankind.
In the last 30 years, coral reefs have experienced a drastic global decline as a result of local issues including destructive fishing practices, overfishing, pollution, careless tourism and coral mining. Climate change is further impacting coral reefs, with warming ocean temperatures leading to increased levels of coral bleaching events.
If we don't act now, the world's coral reefs face extinction.
To date, an estimated 30-60 per cent of the world's corals have disappeared. On current trajectories, scientists project that by 2050 only 10 per cent of our planet's coral reefs will survive.
This rapid, large-scale biodiversity loss is unprecedented in human history – but with your help we're working to ensure coral reefs don't disappear forever.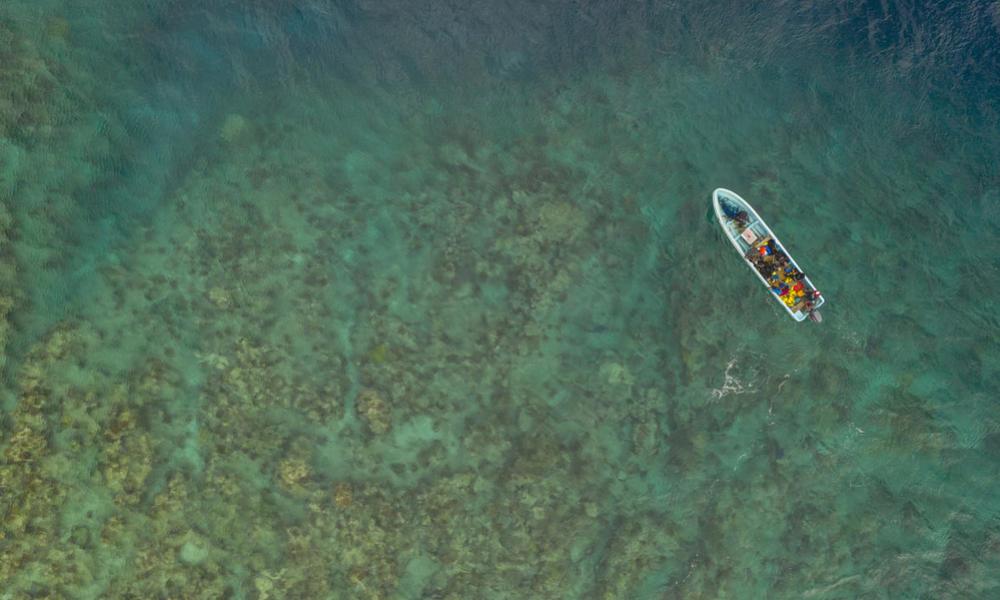 © Tom Vierus / WWF-US
Rescuing the world's coral reefs
Your support comes at a crucial time. The Coral Reef Rescue Initiative (CRRI) will drive the change we need to see to save coral reefs on a local and global scale.
But we can't do this alone. The Initiative is being led by WWF, in partnership with leading coral reef conservation and development partners including Wildlife Conservation Society (WCS), Rare, CARE International, Blue Ventures, Vulcan Inc and the University of Queensland.
Scientific analysis shows that over 70% of the coral reefs with the best chance of surviving and replenishing other reefs in a warming ocean are found in just seven developing countries: Indonesia, Philippines, Cuba, Fiji, Tanzania, Solomon Islands, and Madagascar.
By 2023, our aim is to identify 5-7 of key coral reef sites across these 7 countries, and work with local communities, governments and other partners to deliver high-impact solutions that remove local threats to corals and ensure their survival.
With your support, we will mobilise local communities, the wider public, key political leaders and investors to safeguard coral reefs through on-the-ground action and major global policy interventions.
We will lead the largest coalition ever formed for coral reef communications and leverage our channels and partners to build awareness and understanding of the link between reefs and human well-being. Your support will help give our coastal seas the capacity to recover, if we can protect them in time.
To find out how you can support the Coral Reef Rescue Initiative and our ocean work, please email philanthropy@wwf.org.uk or call us at (+44) 01483 412424.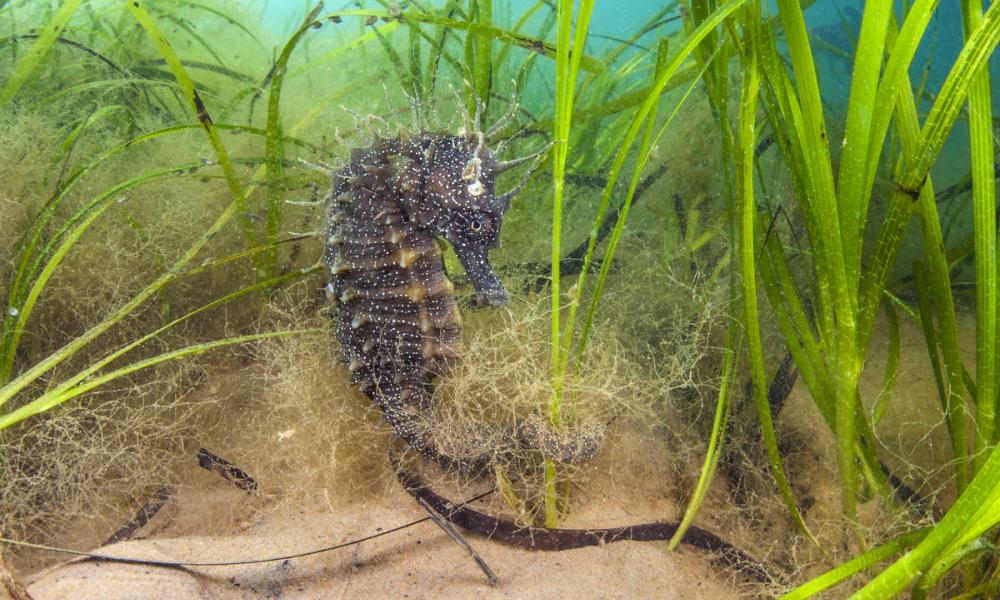 © naturepl.com / Alex Mustard / WWF
Why is seagrass so important?
Seagrass meadows living in shallow waters along our coastline are vital for biodiversity and marine life – harbouring 30 times more species than bare sediment. They are one of the most productive ecosystems in the world, providing spawning, nursery and feeding grounds for endangered wildlife such as seahorses as well as 20% of the world's biggest fisheries.  
Seagrasses are also an incredible tool in the fight against climate change. They provide coastal protection, erosion control, and account for more than 10% of total ocean carbon storage, rapidly storing organic carbon into sediments, where it remains 'locked up' for long time periods. Global analysis of these rates indicates that seagrass meadows can store carbon at rates over 30 times that of tropical rainforests. This means they could have an important role to play in helping the UK reaching our carbon emission targets. 
Yet seagrass meadows are one of the most rapidly declining ecosystems on Earth. Around 7% of their known area is lost globally each year, which in turn has a major biodiversity impact on our coastal ecosystems. Seagrass meadows were once common around the UK coast, but around 92% have been lost in the last century due to poor water quality, coastal development, boating impacts and aquaculture.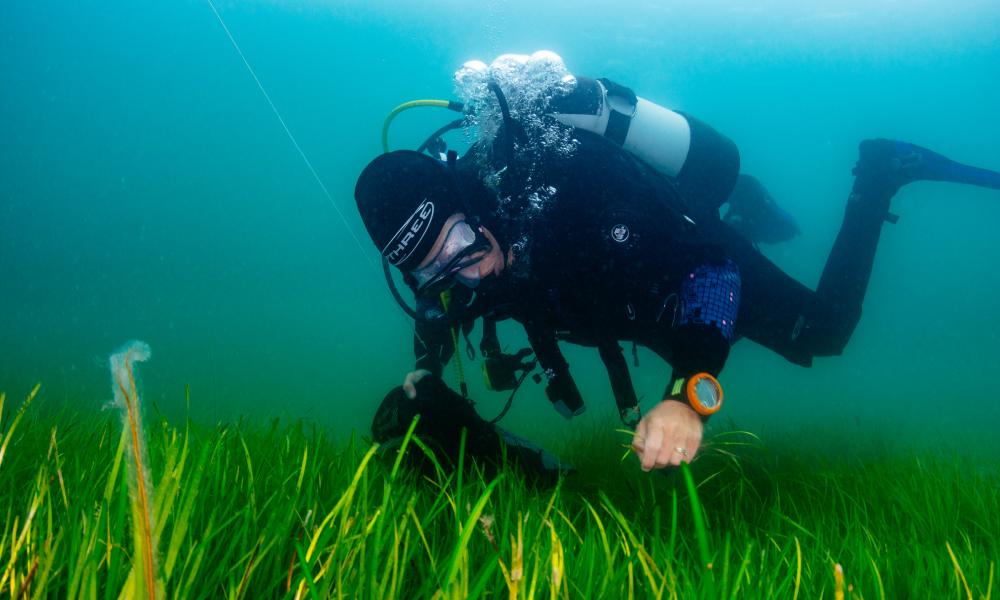 © Lewis Jefferies / WWF-UK
The first major UK seagrass restoration project
With your help, we're conducting the first major seagrass restoration project in the UK. Working in partnership with the University of Swansea and the NGO Project Seagrass, our aim is to re-establish seagrass meadows as thriving nurseries for juvenile fish and carbon stores in UK coastal waters, starting with an initial 2 hectares of new seagrass meadow at a pilot site in Dale in South Wales.
In 2019, we collected and prepared more than 750,000 seeds from seagrass donor sites. In early 2020, trained volunteer divers – including some from local communities – helped us plant these seeds at the Dale pilot site, ensuring regular monitoring and repeat planting sessions as needed for successful germination. We're delighted to report that in a recent, first visit to the site since that planting in February we have seen successful germination of seeds.
We are now seeking funding for further, larger sites for subsequent seagrass restoration efforts, firstly with 10 hectares at sites on the north Wales coast, with further sites to follow in England and Scotland. Our long-term aim is to work with local partners to restore 2,500 hectares of seagrass meadow by 2030. Stakeholder engagement will be vital to this programme of restoration work – gaining support from local communities and inspiring a sense of ownership of the seagrass meadow.
Your support will allow us to restore vital seagrass meadows around the UK's coastline; enhancing coastal biodiversity, increasing spawning, nursery and feeding grounds for our depleted fisheries, and re-establishing a huge source of carbon storage – all helping to play a key role in UK efforts to combat climate change.
Alec Taylor, Head of Marine Policy, WWF 
'Seagrass restoration ticks so many boxes: climate, fisheries, water quality, biodiversity. But we will only get the benefits if we act now and at scale. We want the oceans to play a hero's role in the fight against global heating' 
To find out how you can support our seagrass restoration for the benefit of our one planet, please email philanthropy@wwf.org.uk or call us at (+44) 01483 412424.