Ever heard of a fire-tailed titi monkey, honeycomb patterned stingray, or a yellow-moustached lizard? Well you wouldn't have up until now. A new report highlights the discovery of hundreds of new species in the world's largest tropical rainforest.
The report, 'Untold treasures: new species discoveries in the Amazon 2014-15' PDF includes an update on species identified in a previous 2010- 2013 report, and shows the ever-growing number of new species in this region.
The findings show that a new species of animal or plant is discovered in the Amazon every other day. However, because of the alarming rate of deforestation, we may never know all of the riches that the Amazon holds.
Despite many of these new species being found in protected areas, the Brazilian government recently approved a decree to open up a network of protected areas - larger than Switzerland - to mining and other commercial activities. A decree that the Brazilian courts have just suspended.
However, there are at least 60 other protected areas in the Brazilian Amazon under threat of losing their protected status or being reduced in size.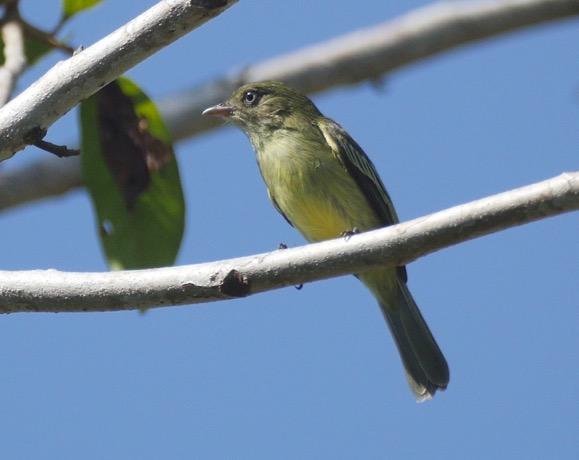 © Bret Whitney
Chico's Tyrannulet (Zimmerius Chicomendesi) is a new species of bird to be discovered in the Brazilian Amazon and is featured in the new report.
Sarah Hutchison, WWF Head of Programmes Brazil and Amazon said:
"The discovery of 381 new species is a wake-up call for the Governments of Amazon countries that they must halt the ongoing and relentless deforestation and work to preserve its unparalleled biodiversity. If they don't, there will continue to be irreversible impacts on the Amazon's much loved wildlife, undiscovered species and the indigenous people that call it home.
"We are only at the tip of the iceberg when it comes to unveiling the incredible species that live in the Amazon, yet instead of this precious area being safeguarded, it is under greater threat than ever before. There is a real risk that at the rate at which the Amazon is changing, many species may become extinct before we have had a chance to find them."
By adopting a jaguar, you can help us to protect the Amazon and all of it's species, old and new, and help prevent mining or other environmentally harmful practices in this area of the world.