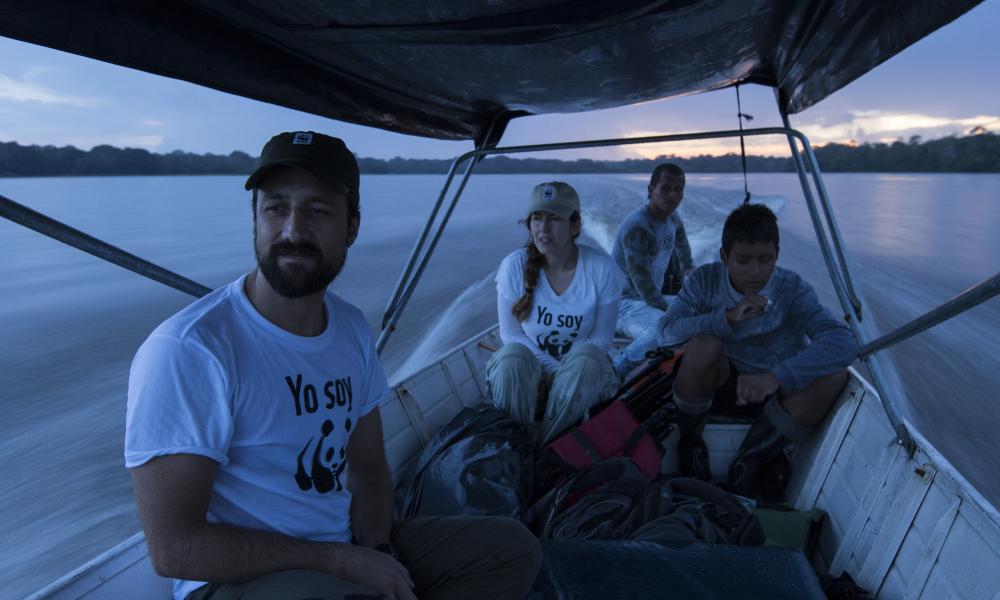 Jaime Rojo / WWF-UK
Threats to river dolphins
River dolphins are found throughout the Amazon basin, but we know surprisingly little about them. Until recently there was not even enough data for the IUCN to classify their status meaning we're uncertain about population numbers and whether those numbers are increasing or decreasing in different species. This is a problem because river dolphins are under pressure like never before.
Our work with partner organisations across the region include tagging these dolphins so we can learn more about their movements, behaviour and health.
Marcelo Oliveira, WWF Conservation Specialist said:
"The river dolphin is an icon of the Amazon and one that is facing an uncertain future. Mercury from illegal gold mining is poisoning their waters and food and dams are cutting off migratory routes. WWF's objective is to understand the effects of these threats on river dolphin populations which have been isolated.
"In tagging these dolphins, we hope to be able to map where they go when they disappear from sight. Satellite tracking will help us better understand the lives of the river dolphin more than ever before, helping to transform our approach to protecting them."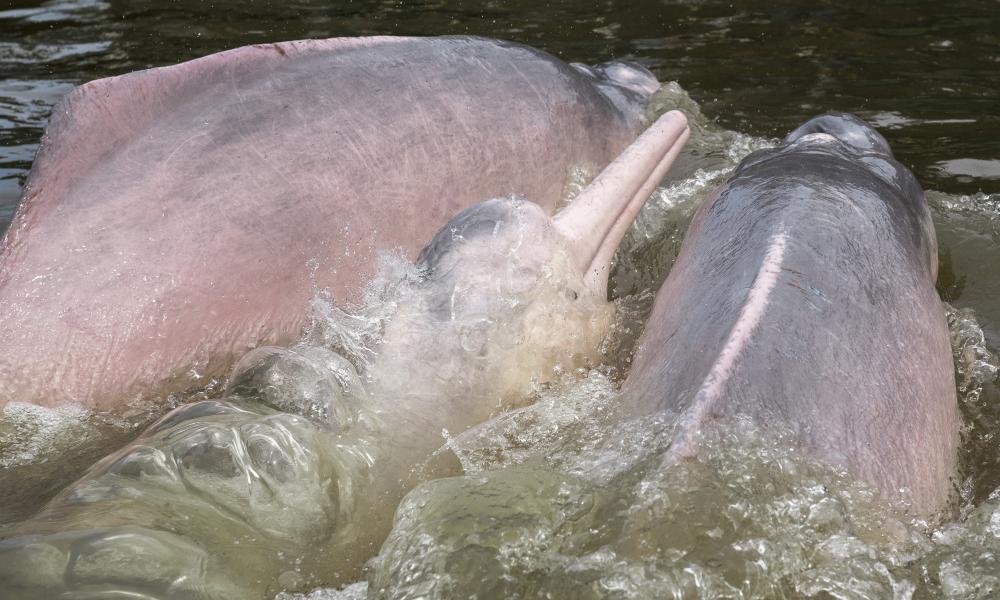 Jaime Rojo / WWF-UK
Using the data
The tracking data will guide efforts to tackle some of the major threats facing river dolphins, including hundreds of planned dams that would separate many of the Amazon's remaining free flowing rivers, worsening mercury contamination from small-scale gold mining, and illegal fishing. This would result in groups of dolphins being cut off from one another, unable to interact and breed and potentially threatening the long-term survival of these populations.
Fernando Trujillo from Fundación Omacha, a Colombian research partner said:
"We who live in the Amazon know that our environment is facing growing and unprecedented threats and that our future is linked to the future of dolphins. This tagging project is critical because it will generate information that will enable governments across the region to target resources to protect dolphins and their habitats, which so many other species and communities also depend on."
naturepl.com / Doc White
Next steps
We want to work with communities to improve fishing practices throughout the Amazon, advocate with authorities for better decision-making around dam development, fishing laws and the use of mercury in mining, and promote the creation of new protected areas. 
But we need your help.
Adopt a dolphin today so we can continue to help protect them and their habitat.