Plummeting populations of mammals, reptiles, amphibians, birds and fish around the world are an urgent sign that nature needs life support, WWF warned today. The conservation organisation's flagship Living Planet Report 2018 shows population sizes of wildlife fell an average of 60 percent globally since 1970.
The report, involving over 50 experts, paints a dire picture of the state of our planet and clearly illustrates that humans are living beyond the planet's means and wiping out life on earth in the process.
It highlights how activities driven by human consumption are the dominant cause of current wildlife declines and the destruction of forests, oceans and landscapes. It also identifies climate change and pollution, including plastic, as significant and growing threats. It reveals:
Only a quarter of the planet's land is free from human impact. By 2050, this is projected to fall to just a tenth;

The percentage of the world's seabirds estimated to have plastic in their stomach has increased from 5 percent in 1960 to 90 percent today;

Globally, freshwater species populations, such as amphibians, have declined 83 percent on average over the same period;

In April 2018, levels of climate warming carbon dioxide reached the highest level in at least 800,000 years.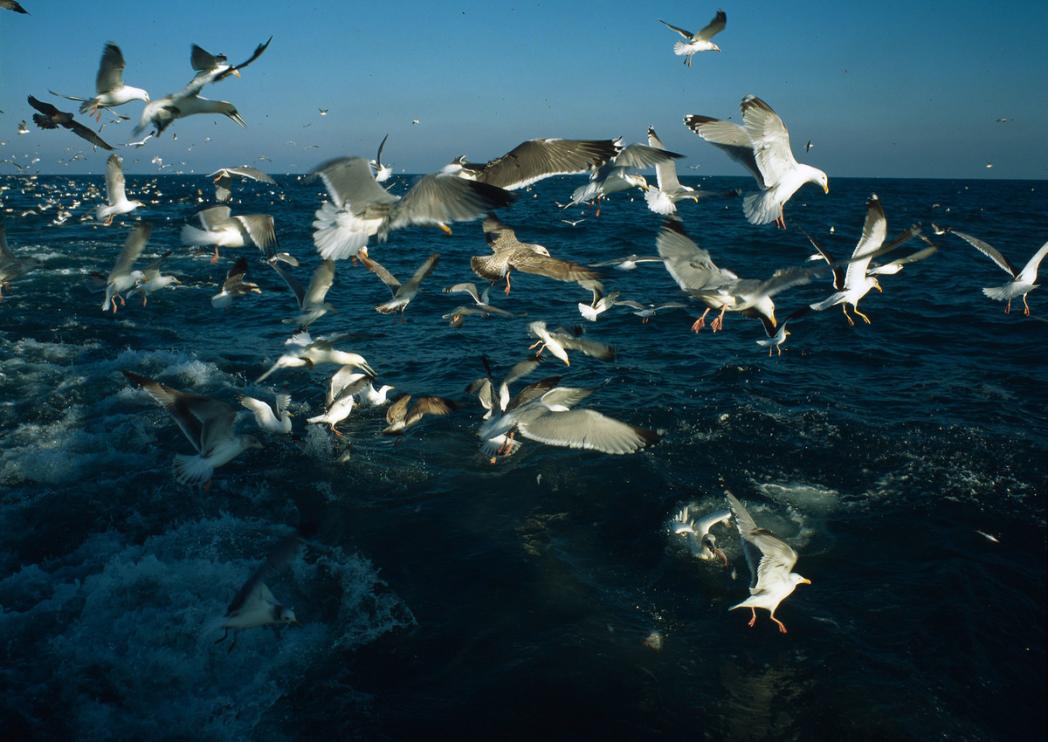 These global trends have been echoed in Wales:
Around 725,000 plastic bottles a day are used in Wales, and it is estimated that only 50% of these are currently recycled;

One in 14 species in Wales is at risk of disappearing altogether;

Wales is on track to miss its climate targets and emissions even increased by 5% in 2016.
Wales has been ahead of the rest of the UK in laying the foundations for action, having passed the Wellbeing of Future Generations (WFG) Act and the Environment Act.
WWF Cymru says that these laws should drive the changes needed and is calling for Welsh political leaders to urgently step up action to protect and restore nature. It says that halting wildlife decline and reversing the loss of nature requires a new level of ambition and action.
Anne Meikle, Director of WWF Cymru said:
"The collapse of global wildlife populations is a warning sign. We are the first generation that knows we're destroying the planet and we could be the last who can do anything about it.
Wales has a head-start on the rest of the world. Our ground-breaking laws are the foundations that should put nature at the heart of everything we do. To join the fight for our world, political leaders need to significantly step up action."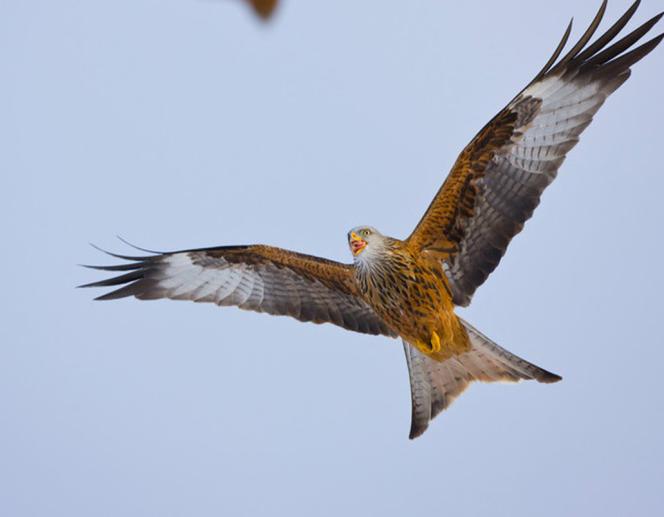 Once near extinction in the UK, the Red Kite has made an impressive comeback in Wales. Thanks to better protection and dedicated conservation programmes. Despite this, Welsh nature remains in a fragile state.
2020 is a critical year when leaders are expected to review the progress made on the Sustainable Development Goals, the Paris Agreement and, crucially, negotiating new 10-year targets for the Convention on Biological Diversity (CBD). With a new opportunity to protect and restore nature leading up to 2020, Wales will join the global community.
WWF is calling for a Global Deal for Nature and People. A deal that makes it socially, politically and economically unacceptable to sit back and watch the destruction of nature. In Wales, WWF Cymru are calling for the following actions:
A New Deal for Welsh Nature - 5 point plan for action
Put nature at the core of Government

- Welsh Government to set a new wellbeing objective to restore nature, with tough new targets and action plan involving every government department.

Stop plastic choking our seas and rivers

– phase out avoidable single use plastic by 2025 and extend requirements on producers to prevent waste

Support nature friendly farming

– create a new post-Brexit payment scheme to support farmers and other land managers to restore nature, protecting and expanding habitats and woodland, and helping endangered species recover

Urgently step up action on climate change

– Wales needs to make rapid, deep cuts to greenhouse gas emissions to help limit the damage, as part of a global shift to going 'carbon neutral'. We need investment in renewable energy and improving energy efficiency, such as insulating homes, as well as protecting & enhancing the natural systems that store carbon.

Invest in nature, not destruction

– Welsh Government should require public authorities to buy sustainable products, for example food that doesn't drive global deforestation. It should also support Welsh producers and suppliers to meet these high standards; and encourage the public to spend our money on products and services that are good for nature.
ENDS
NOTES TO EDITORS
LPR Broll and images available here
Additional UK imagery available here
Examples of wildlife populations in decline
The UK is one of the most nature-depleted countries in the world with more than one in seven species facing extinction and over half in decline. For example:

The hedgehog declined 75 percent in urban UK between 2002 and 2014, thought to be the result of loss of habitat, pesticides reducing prey, habitat fragmentation, vehicle deaths and increased predation.
The grey partridge has declined by 85 percent between 1970 and 2004, thought to be due to the effects of agricultural intensification.
In Wales:
Hen harriers

have been slowly recovering in Wales since re-colonising in the late 1950s, but the latest

figures in the 2016 National Hen Harrier Survey show that the number of pairs has fallen by more than a third over the past six years, from 57 to 35.

The water vole was once a common sight on Welsh waterways but since the 1970s, numbers have

declined

by more than

90

%. Changes in land use practices and habitat loss contributed to the decline of the water vole. However, it was the introduction of the North American mink for fur farming that had a catastrophic effect on their numbers.

[Case-study available]

The freshwater pearl mussel is critically endangered in Wales. Historically, freshwater mussels were hunted for their much sought-after pearls. Now they are struggling from river pollution and dwindling fish stocks. Due to the essential role they play in the life of the freshwater pearl mussel, conservation of salmon and trout is also central to its survival.

[Case-study available]

The native white-clawed crayfish could become extinct in mainland Britain in 20 to 30 years. Damage to the population is being caused by the non-native American signal crayfish, climate change, habitat degradation and the impact of pollution on water quality.

[Case-study available]
About WWF's #FightForYourWorld campaign
To support our call for a new global deal for nature and people, WWF is also launching a major new campaign to bring to life the scale of the issues we face – and the role we all play in changing the fate of the world we share. The decisions made over the next few years will determine the future of our world and the wildlife we share it with. But WWF wants everyone to recognise that they have a choice – to be for our world or against it. The campaign will inspire people to #FightForYourWorld both in our everyday decisions on how we live – from the food we eat, to the things we buy and what we throw away – and by supporting WWF's work for restored nature in the UK, safe climate, clean oceans and forests filled with wildlife.
About the Living Planet Report 2018
The Living Planet Report 2018 is the twelfth edition of WWF's biennial flagship publication. The report includes the latest findings measured by the Living Planet Index tracking 16,704 populations of 4,005 vertebrate species from 1970 to 2014.  Full and summary versions of the report are available here from launch.
About WWF
WWF is one of the world's largest independent conservation organisations, with more than five million supporters and a global network active in more than one hundred countries. Through our engagement with the public, businesses and government, we focus on safeguarding the natural world, creating solutions to the most serious environmental issues facing our planet, so that people and nature thrive.  Find out more about our work, past and present at www.wwf.org.uk | Wales: www.wwf.wales
For further information, copies of the report, additional content or to arrange an interview, please contact:  
Heini Evans |Communications Manager at WWF Cymru
T: +44 (0) 29 20538505 | M: +44 (0)7909 997 846 | hevans@wwf.org.uk
Richard Nosworthy | Head of Communications at WWF Cymru
T: +44 (0) 29 20538502 | M: +44 (0)7920 211534| rnosworthy@wwf.org.uk