Ben Sands is a Countryside Ranger by day and a lantern-making extraordinaire by night. These lanterns have become Ben's obsession – filling up his spare time and his house. 
"I spend most evenings and weekends making them – I now have over forty completed sea creature lanterns. There's a sea turtle sat on my dining room table, a spare room packed full of mackerel and cod, and a giant octopus in the corner of the office. Not to mention a loft full of penguins!"
Ben has been making lanterns for about 5 years and is completely self-taught. The process starts with creating a wooden frame from willow which is then covered in a layer of white tissue paper and PVA glue. Once this has dried, coloured tissue paper is added for decoration and it is finally lit with an LED light.
"I love lantern-making, each finished lantern can be a beautiful object in its own right but when
illuminated it really comes to life."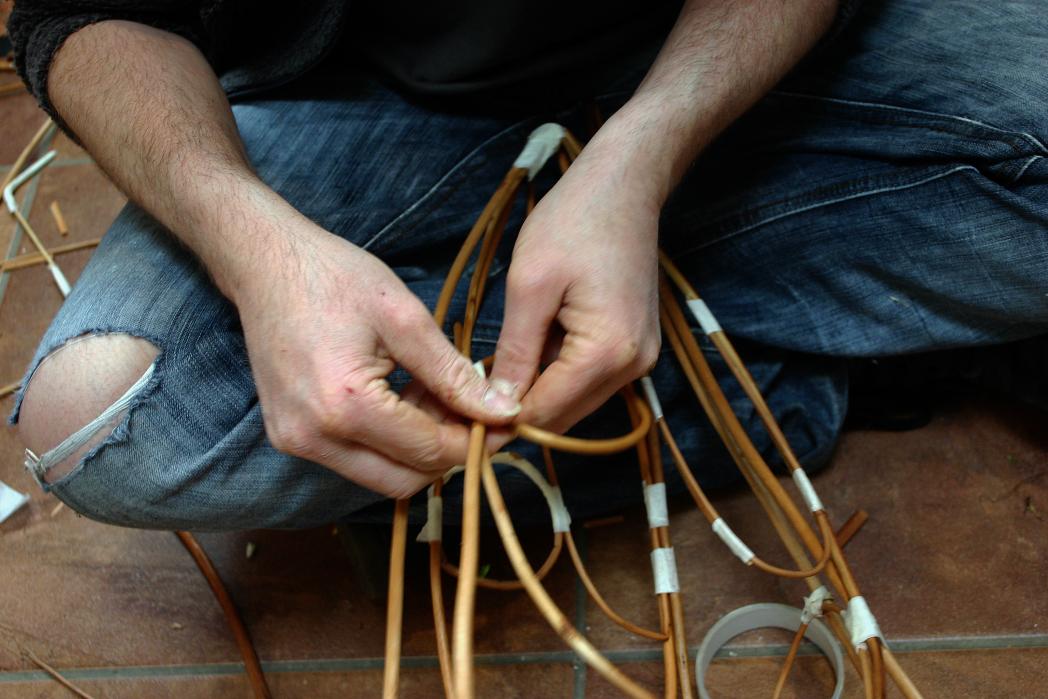 Ben Sands
Ben has been working hard to craft more than forty lanterns for an Earth Hour event at his workplace, Parc Penallta, on Saturday 24 March. Organisers Head4Arts, Caerphilly County Borough Council and Caerphilly Parent Network are inviting people to gather under the stars for an oceanic themed party. The event is aimed at the whole family, taking participants on a lantern-lit journey inspired by sea creatures. WWF's Earth Hour is a global movement and annual event, which brings millions together across the world to call for greater action on climate change. Each year, hundreds of millions of people around the world switch off their lights and organise events – at home, in their community or in their towns or cities – to show they care about the future of our planet. Cabinet Member responsible for countryside services Cllr. Nigel George said, 
"Every year we join people across the world to participate in WWF's Earth Hour event. It is vital that we show our unity and join the masses to educate people on the threats climate change will bring. This event is a fantastic opportunity for the whole family to get involved and participate in some fun activities.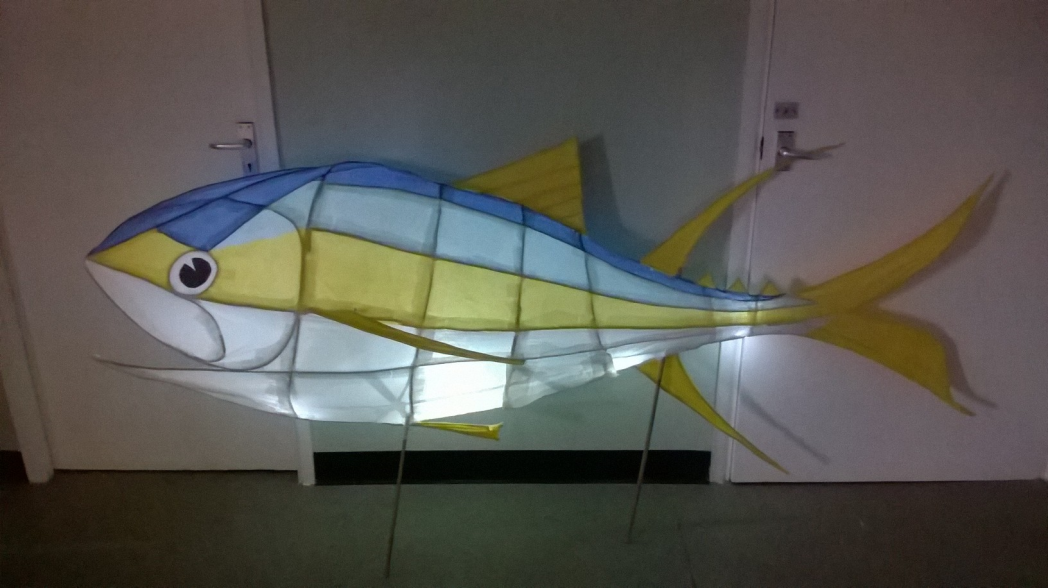 Ben Sands / WWF Cymru
2018 is Visit Wales' Year of the Sea, and Ben feels that Earth Hour is the ideal opportunity to bring the ocean to the Welsh valleys. 
"Our seas are facing many challenges including the melting of the ice caps, acidification, bleaching of coral reefs and plastic pollution. Sadly these problems are caused by us and the way we choose to live our lives, so it is up to all of us to play a part in fixing the problem." 
WWF Cymru invites everyone in Wales to commit to a simple but long-term lifestyle change by making a #PromiseForThePlanet ahead of global Earth Hour 'lights out' on 24 March. This could be something like using a reusable coffee cup, switching to a green energy supplier or becoming a Flexitarian and lessening your meat consumption. To make your Promise or learn more about Earth Hour, head to 
www.wwf.org.uk/earthhourwales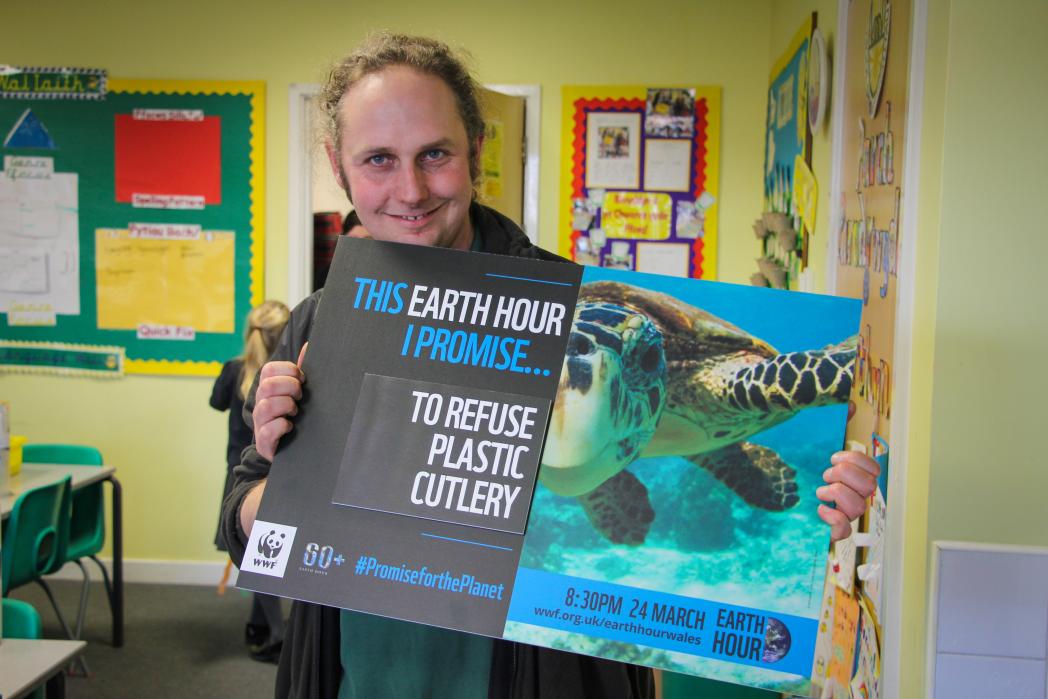 Ben Sands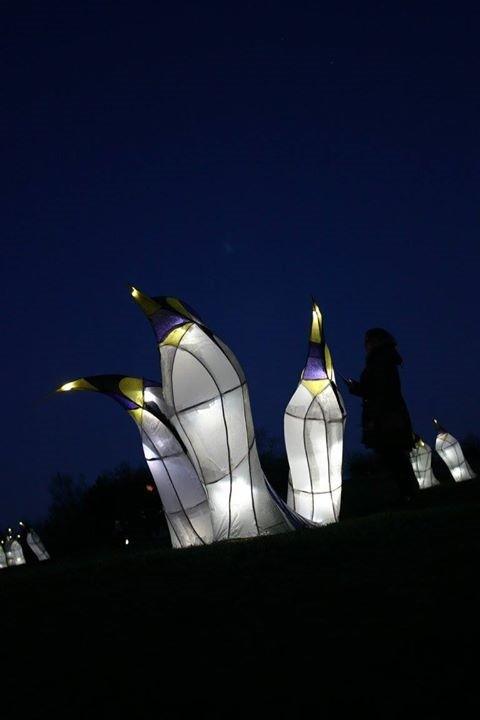 Ben Sands
In the last few weeks, Head4Arts have run workshops with local schools, helping the children to make nearly 200 Promise lanterns. These will be used to light up the Valleys at their Earth Hour events.
"Head4Arts has been really encouraged by the positive response from the young people attending our lantern-making workshops. They seem very aware of how climate change affects our seas and this has been reflected in the Promises they have embedded in their lanterns."
The free event at Parc Penallta kicks off at 7pm with a lantern parade, followed by storytelling, craft activities, folk music and hot refreshments. There will also be the first screening of a special motion graphic film using artwork created by local school children to raise awareness of the effects of increased water temperatures on sea creatures. For more information on the Head4Arts Parc Penallta event and others across South East Wales Valleys region, visit www.facebook.com/pg/head4arts/events
 
ENDS
For further information, contact Heini Evans at WWF Cymru:
hevans@wwf.org.uk +44 (0) 7909 997 846