A WELSH FOOD SYSTEM FIT FOR FUTURE GENERATIONS 
A report by Sustainable Places Research Institute at Cardiff University, commissioned by WWF Cymru.
Our aim is to help create a Wales where people and nature can thrive, for generations to come.  Food – from what we grow, produce and catch to what we put on our plates – is our strongest link to nature. This is why ensuring the food system enables people and the planet to thrive is a priority for us.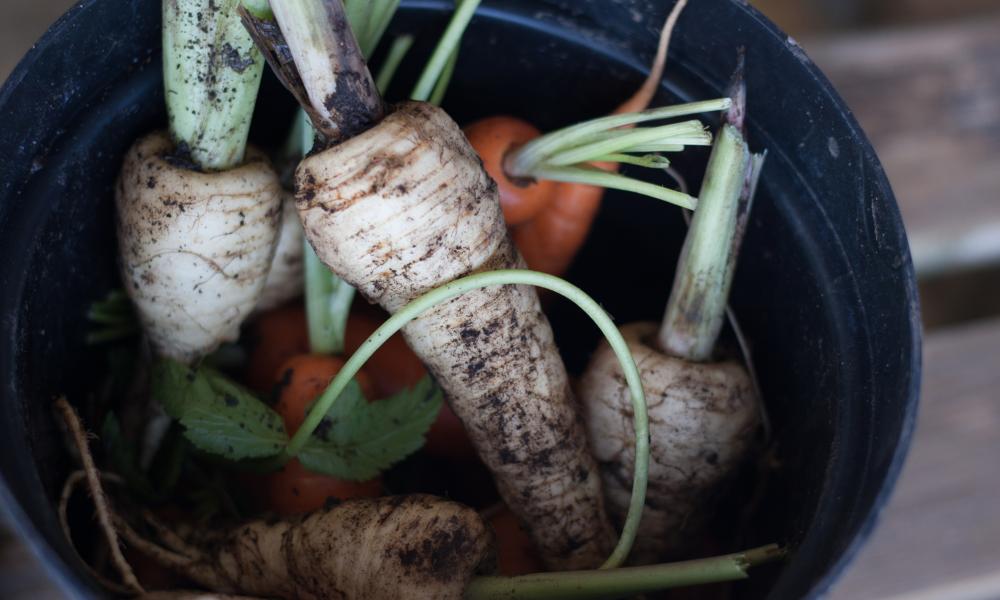 © Daniel R Jones
The Challenge
How to deliver healthy, nutritious food for all in the face of shrinking resources and a growing population, while addressing climate change and nature loss, is a major challenge globally, including in Wales. 
A sustainable food system is crucial to our nation's future. It's central to our health and wellbeing, our culture, society and economy and an important part of addressing the climate and nature crises we now face.  
There are, however, systemic problems within the food system in Wales that urgently need addressing. Many people in Wales cannot afford access to a healthy diet. The food system has negative impacts on the environment, public health and economic well-being. This hinders our ability to prosper as a nation both now and in the future. 
We've commissioned the Sustainable Places Research Institute at Cardiff University to produce a report to help us understand what a food system fit for future generations could look like in Wales.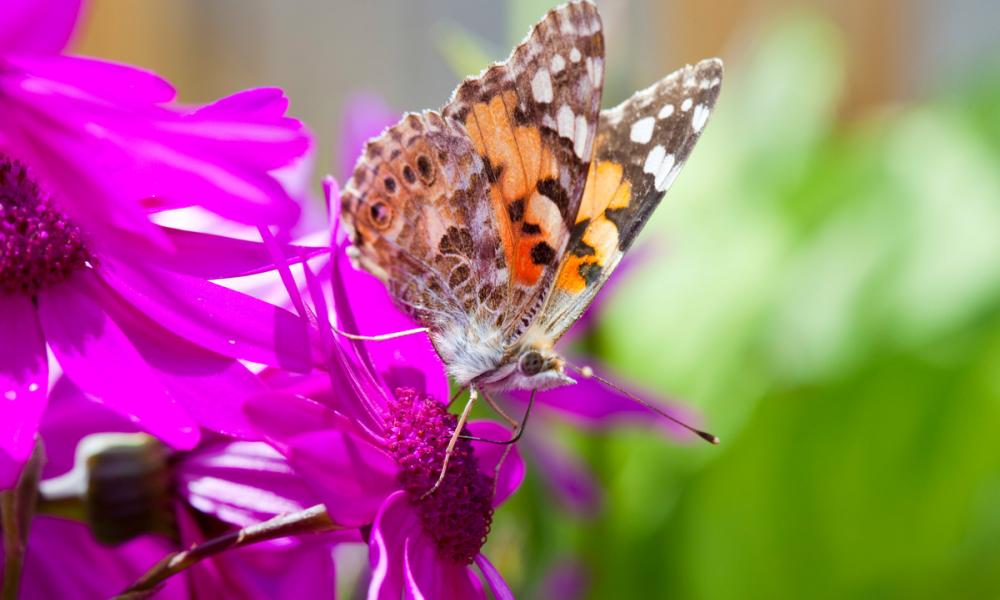 © Global Warming Images / WWF
Report recommendations  
In the report, authors Professor Terry Marsden and Dr Angelina Sanderson Bellamy from Sustainable Places Research Institute put forward a vision for what a Welsh food system fit for future generations would look like, and what is needed to get us there. They conclude that the Well-being of Future Generations Act provides the vision and levers needed to achieve a significant transformation in Wales' food system. 
The report recommends: 
Welsh Government should lead in the development of a food system strategy for Wales. This strategy would help link together different parts of the food system, all the way from farm to fork, which in turn could help drive a more integrated food system.
The Well-being of Future Generations Act mandates the five ways of working and an integrated approach to food could contribute to each of the seven goals of the Act.
As part of the new food system strategy, a new food vision for Wales should centre around re-localising the food system, restoring environmental, social and human capital to strengthen food security and capture more value local. Reconnecting people with food is essential to change the food system and build a future of healthy people and a healthy planet.
Wales should make a transformation to an agroecological farming region by 2030. Wales's food and farming sectors should regenerate its ecological foundation, restoring nature to provide the many functions and services that farmers and society rely on.
Farming using these agroecological principles will require a comprehensive package of training and skills. Welsh Government should support the setup of regional training centres to drive collaboration and knowledge exchange.
Food infrastructures need rebuilding to link food producers to consumers in more diverse ways. To support local supply chains and rebalance the distribution of power, infrastructure is needed in towns and the countryside to link food producers to consumers.
Local and regional public procurement – for example in schools, hospitals and council offices – can help create markets for local food businesses.
Wales should embrace and develop digital food markets and supply chains that link consumers with producers and food hubs.
A new Wales Food Commission should be established to oversee the delivery of the food system strategy. 
Wales should create a National Universal Food Framework to ensure all Welsh people have the right to access healthy food.
Co-creating a new vision for Welsh food,  based around 10 key interlinked themes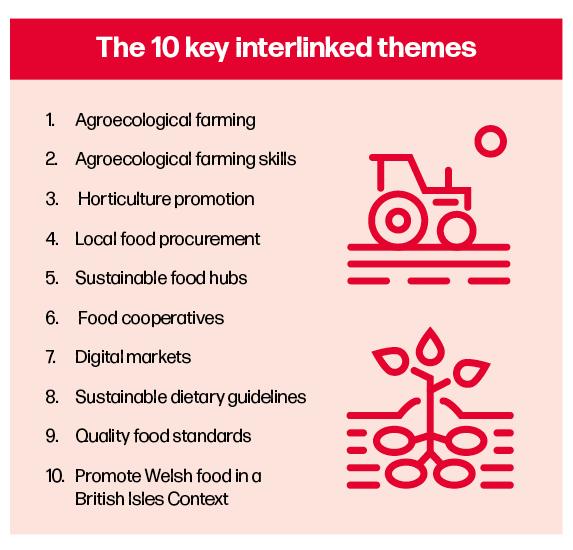 © WWF Cymru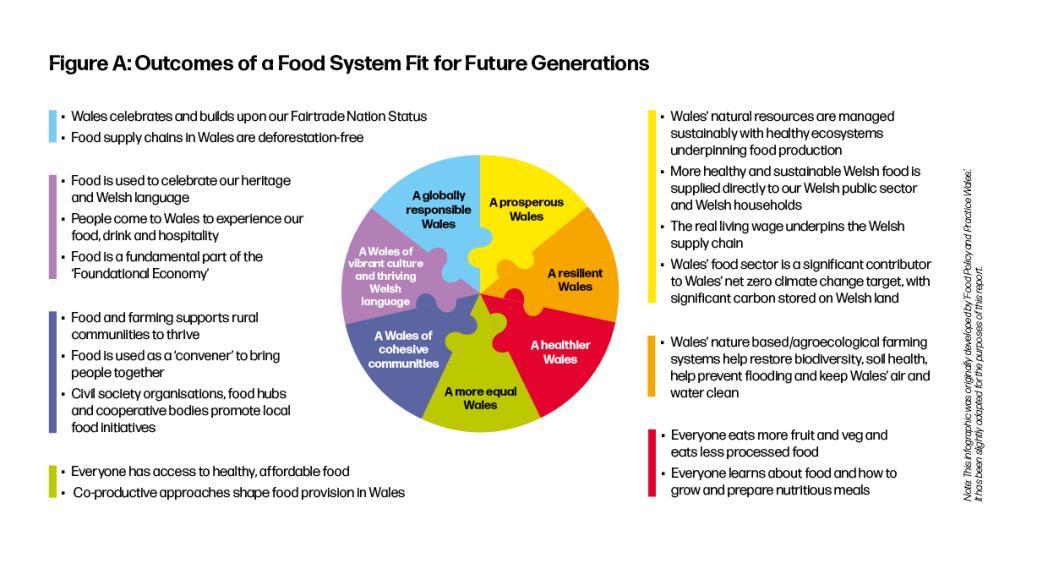 © WWF Cymru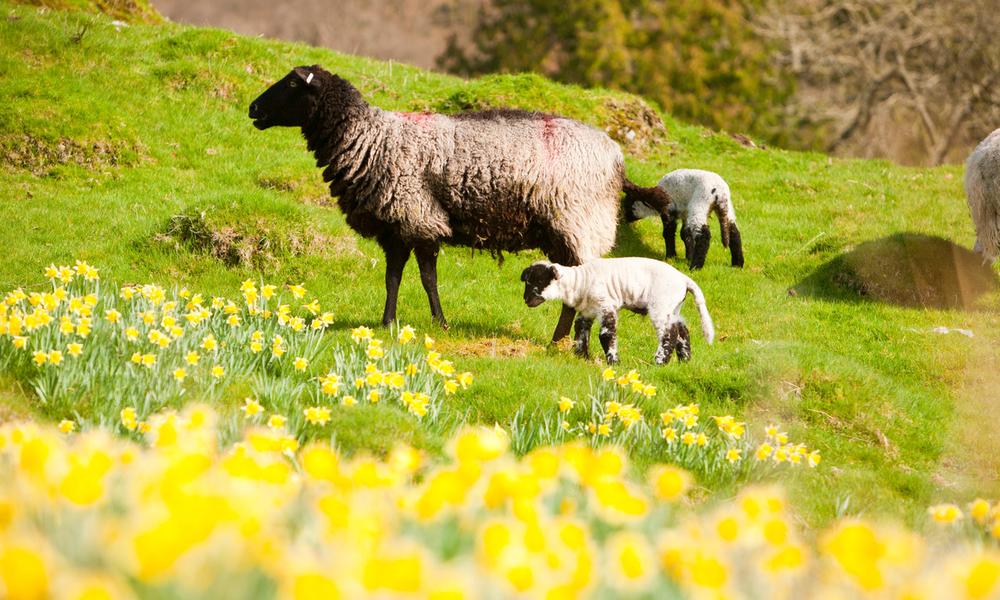 © Global Warming Images / WWF
Next steps  
Welsh Government has declared a climate and nature emergency and the food system could be central to addressing this. We have an opportunity in Wales to design a food system that works hand-in-hand with nature and truly delivers well-being for future generations.   
We will reflect on the report's finding and explore further with stakeholders so that we can start to shape a sustainable food system in Wales which delivers for all.