Wales's Nature Crisis: recommendations for an immediate emergency response
Alex Phillips, Biodiversity Policy Officer, WWF Cymru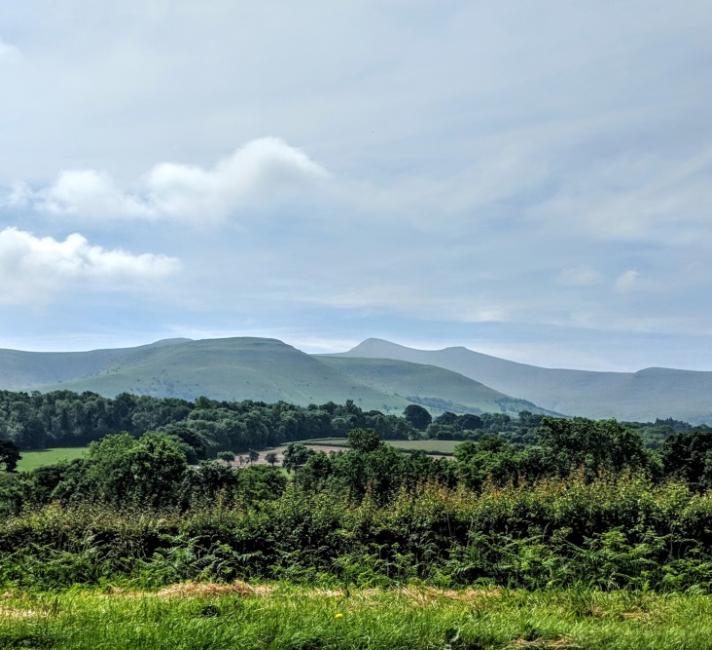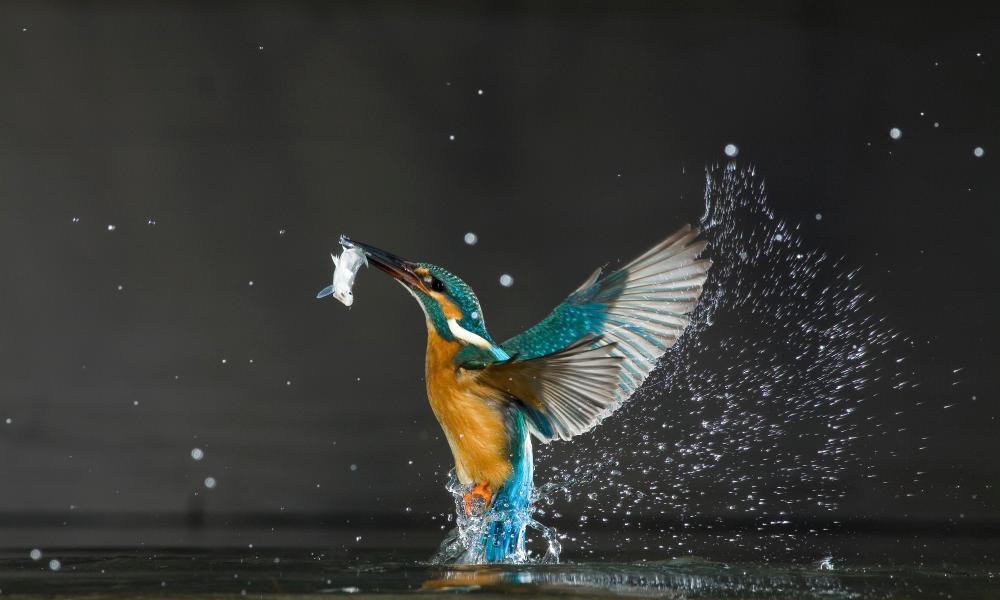 Laszlo Novak
Alex Phillips, Biodiversity Policy Officer, WWF Cymru 
Wales is facing a nature crisis. One in six assessed species are at risk of extinction, and none of our natural systems – from coasts to mountains – are resilient to threats such as climate change.  
This crisis requires an emergency response. If we don't succeed, the damage will be irreparable. It will fundamentally change the Wales we know. It will change our environment; our economy; and the cultural heritage we leave for our children and grandchildren.  
The 2019 State of Nature Report provides us with the latest detailed scientific analysis of what is driving this crisis in Wales and the wider UK – from unsustainable agricultural management and climate change through to invasive non-native species and hydrological change.  
This extensive evidence base is not in doubt. But what we do about it is not yet clear.  
For government, protecting and restoring nature is a highly complex policy area. While there is a high level of understanding about how we need to respond to climate change, what to do about nature's decline is far less well understood.  
In response to this challenge we set out to investigate the drivers of nature's decline against the devolved competencies of Welsh Government. In doing so we sought to identify a short list of policy instruments which could be taken as part of a rapid emergency response. In other words, to learn what effective things Wales had the power to do quickly.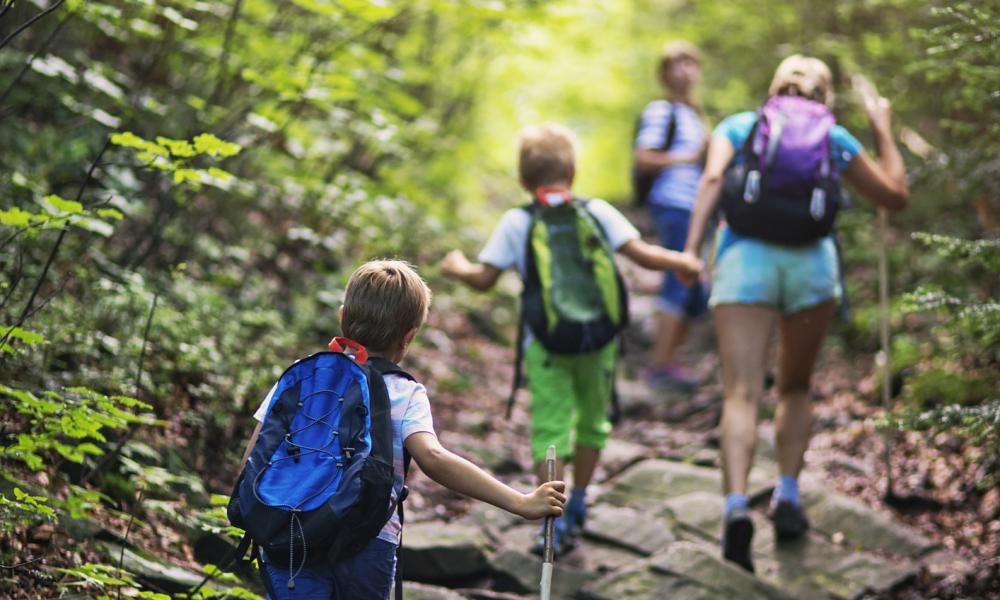 Imgorthand / iStock
The Report
The conclusions of this work can be found in our report 'Wales's Nature Crisis: recommendations for an immediate emergency response'.  
The report identifies four policy frames, which we argue should be at the heart of the Welsh Government's response to the nature crisis. These frames are all about responding with enough ambition. Being willing to embrace innovation. Yet doing so in a way which fosters more collaboration and the proliferation of knowledge. 
How these policy frames interrelate is detailed in the report. In highlighting them we are not suggesting that Welsh Government has failed to act in the ways they describe on past occasions. Instead, we argue that if Wales is going to shift away from business as usual - and towards developing a suite of policy responses to the nature crisis that are going to maximise their success - all responders (but none more so than Welsh Government) need to be challenging themselves against these frames when they are developing their responses. 
Within these four frames the report presents a series of policy interventions that would enable Welsh Government to take immediate steps to tackle the nature crisis. In doing so, we hope to break through the complexity of the problem by putting forward a set of practical, positive solutions that can be readily understood, delivered and evaluated while we collectively develop further responses.   
Developing these interventions required us to look at policies which work together to provide a strong collective response. This means that while some may appear to be minor changes in isolation, when taken a whole the impact is substantial. 
There is no one way of responding to this challenge. Yet this report brings together both a framework for developing a response and policy instruments within that frame which would significantly contribute towards addressing Wales's nature crisis.  
In the months ahead we will be working with the Government and major political parties to build on this report and identify opportunities to turn its conclusions into reality.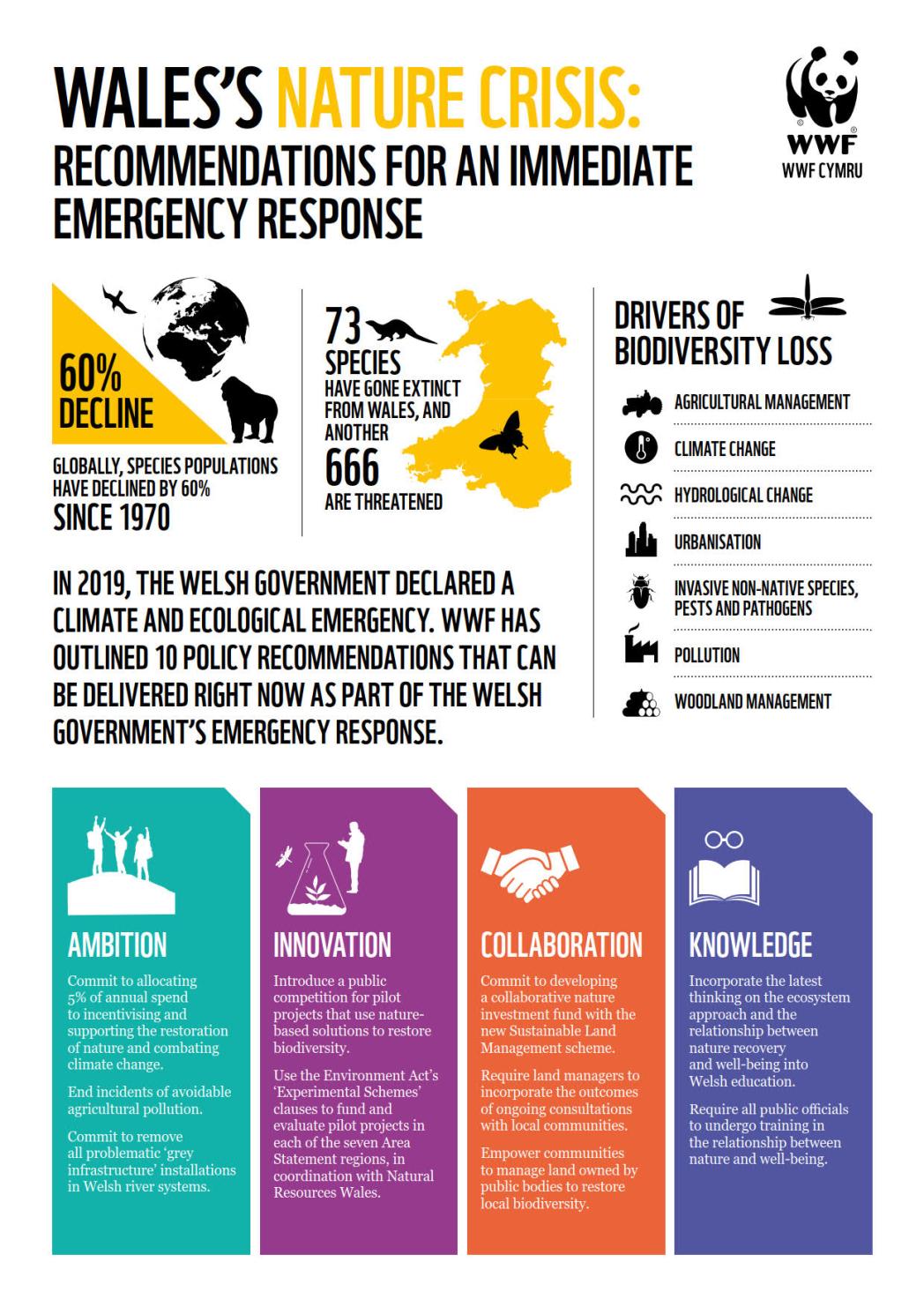 WWF Cymru