DR STEVE WAYGOOD: CHIEF RESPONSIBLE INVESTMENT OFFICER, AVIVA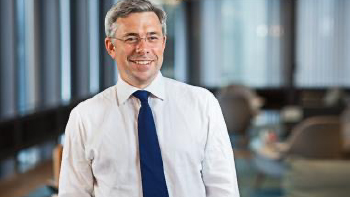 Steve has always been fascinated by the power of money to change the world. He has worked for Aviva Investors for the last 15 years where he founded its Global Responsible Investment team as well as its Sustainable Finance Centre for Excellence, which seeks to transform capital markets so that they become more sustainable. He also co-founded the Corporate Human Rights Benchmark, the World Benchmarking Alliance, and the UN Sustainable Stock Exchange Initiative.​
Steve started his career at WWF-UK in 1995, where he worked on its own ethical and environmental investment policy. He has subsequently advised the UK Government, the European Commission, the Financial Stability Board and the UN on the creation of sustainable capital markets. ​
Steve was appointed to the European Commission High-Level Expert Group on Sustainable Finance, and the UK Green Finance Taskforce, and is also a member of the Financial Stability Board Taskforce on Climate Related Financial Disclosure (TCFD). He was highlighted by the Financial Times in 2018 as being one of the warriors of climate change among Money Managers. ​
His work became a case study in the Harvard Business School MBA in 2012. Steve has received the Leadership in Sustainability award from the Corporation of London and the British Chamber of Commerce. 
Steve has a PhD in Sustainable Finance from the University of Surrey. He is an Honorary Senior Visiting Fellow at City's Business School, University of London and a Senior Associate at the University of Cambridge Institute for Sustainability Leadership. He has received awards from Brummell, the International Chamber of Commerce, the City of London, the United Nations Foundation, Yale and Harvard.​