FREQUENTLY ASKED QUESTIONS
Before you get in touch, you may find the answer in our FAQs:
I'm having trouble registering / logging in
First, please do check that your password strength is showing as 'good' or 'strong' and that any other fields such as email address do not contain any errors.
Sometimes short-term outages can be caused by a influx of users from around the world. We are working hard to avoid this happening but if you have filled in all the fields correctly and still nothing happens when you click 'Register', please wait at least 10 minutes before trying again.
If you have registered but you are unable to login, please check you have received the account activation email and clicked on 'Activate' before attempting to log in. If you can't see your activation email in your inbox, do check your Junk folder.
Can you use AI to count the walrus?
While there may be scope for this in the future, right now we don't have enough data to train and validate AI systems and it is costly. Some of the data collected from this project will be used to train and inform future AI platforms. Working with the public on this project is both great for engaging and inspiring people to take part in science, and also the most efficient way to gather results.
Can I adopt a walrus?
We don't offer a walrus adoption but you can buy a fantastic plush walrus toy from our WWF Shop. You can also donate to our Climate Crisis Fund and support vital projects that will help fight climate change
How are walrus impacted by climate change?
Walrus are facing the reality of the climate crisis. The ice they need for resting and breeding is melting right before them. This causes them to rest on overcrowded beaches, putting them at risk. They will need to swim further to reach their food, which is also being impacted by the climate crisis. Walrus can also be disturbed by shipping traffic and industrial development as the Arctic becomes more accessible to such activities when sea ice is lost. This project will help us learn more about this species, so we can better safeguard their future.
EMAIL US
To help us answer your enquiry quickly, you can email us using the form below: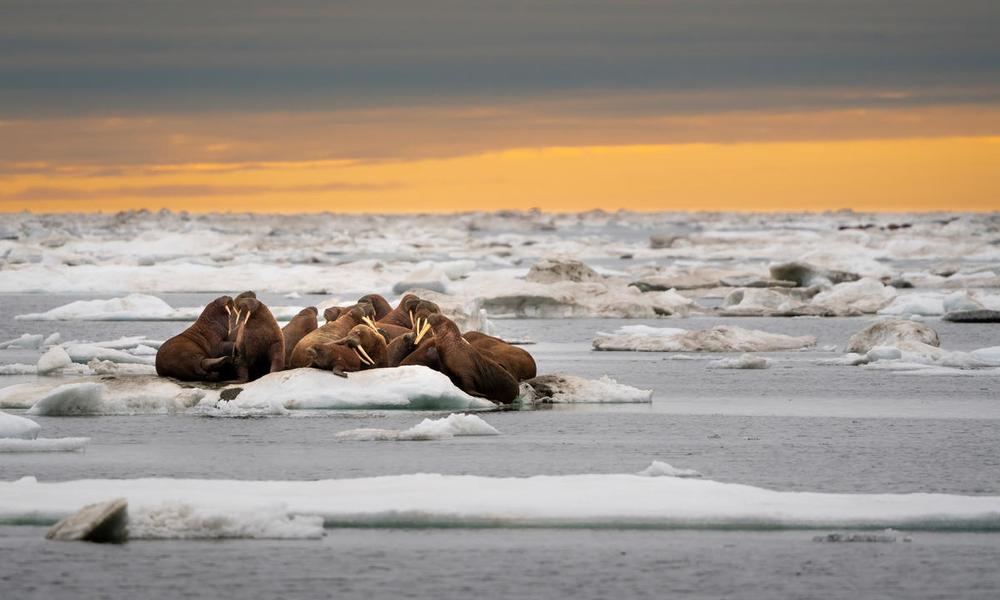 © Richard Barrett
Call Us
You can call us on 01483 426333 and select option 5. Our opening hours are 8am - 8pm, Monday to Friday and 9am - 5pm on Saturdays.
Chat To Us
You can also get an answer to your enquiry quickly on our award-winning Live Chat. Look out for the icon in the bottom right hand corner of this page and start a chat.
Walrus From Space - Getting Started Guide
01: Register & Log In