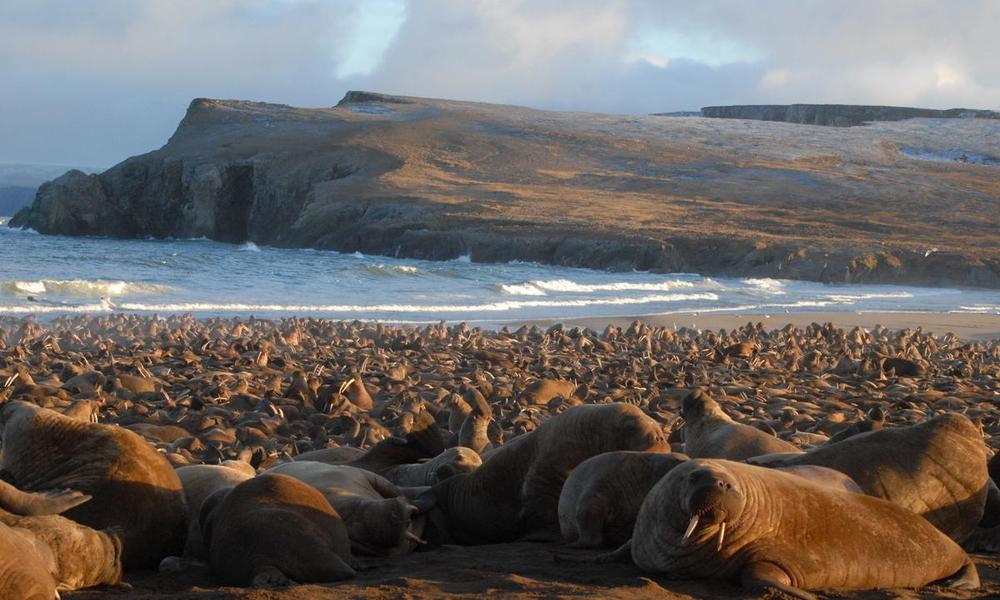 © Anatoly Kochnev
Why are we doing it?
Right now, walrus are facing the reality of the climate crisis.  
With the Arctic warming more than twice as fast as the global average, their world is changing around them as sea ice retreats dramatically.  
With a lack of sea ice, walrus have no choice but to gather on land in much larger numbers. When tens of thousands of walrus 'haul out' on to overcrowded beaches, the consequences can be fatal.   
As the Arctic is a vast, remote and changing landscape, we simply don't know enough about how many walrus there are, and how the climate crisis is affecting them.  
To protect walrus from the impacts of climate change and ensure a healthy future in the Arctic, we must understand them better.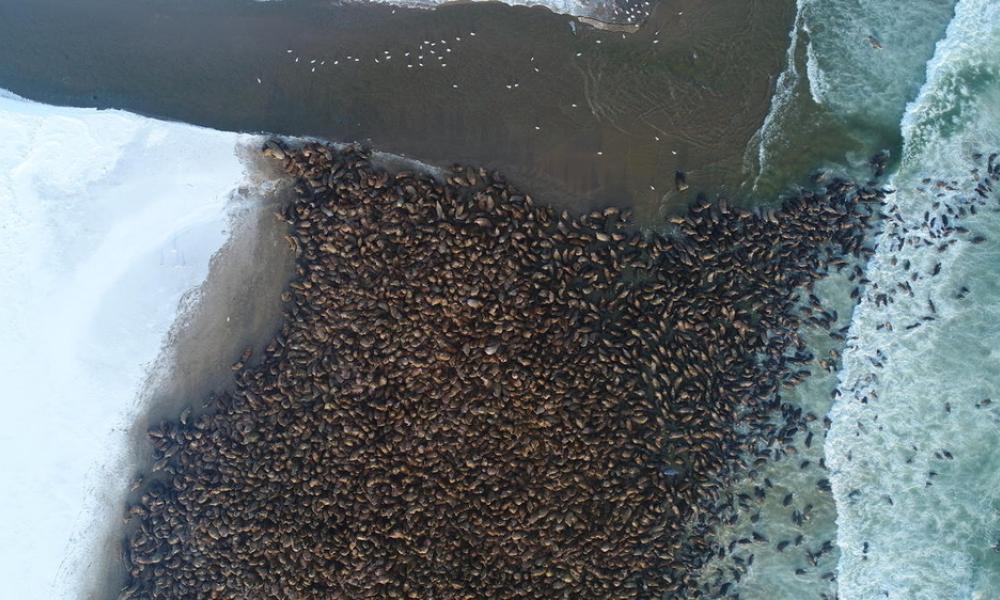 © Maxim Chakilev
What are we doing?
Satellites high in the sky are collecting images that allow us to detect walrus across the whole of the Arctic, without disturbing them.   
The satellites will capture imagery of the Arctic coastline covering an area over twice the size of Wales including sites that would normally be difficult and time consuming to access.   
From these high-resolution images, we will be able to count or estimate how many walrus there are in different areas, and predict how their numbers change in comparison to sea ice loss and their changing environment.  
This first ever global census of the species using satellite imagery will give scientists a clearer picture of how the population is doing.   
By contributing towards the understanding of walrus population trends, we hope to share our findings with Arctic scientists, governments and communities to help manage walrus so they can have a healthy future.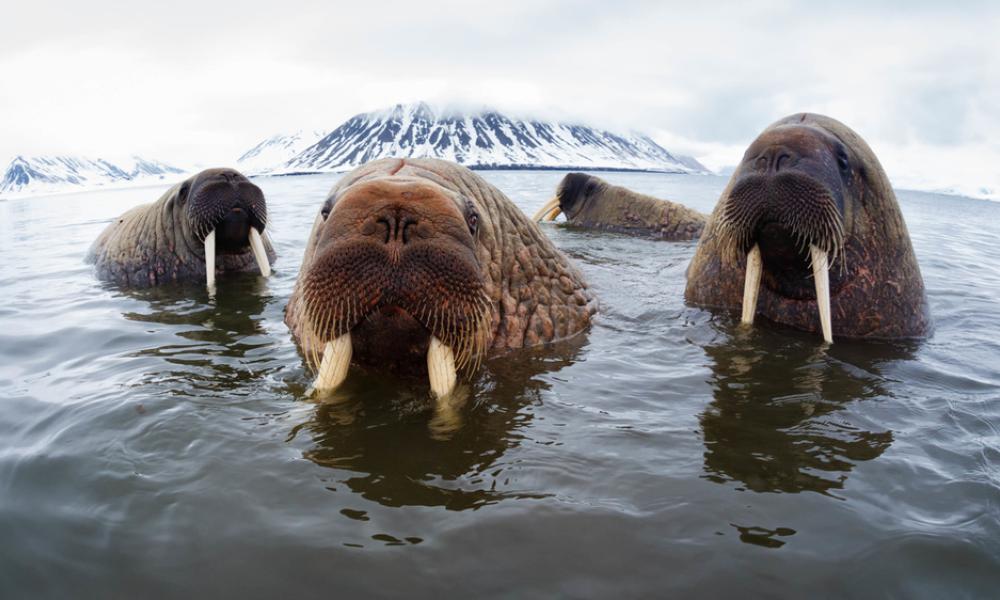 © naturepl.com / Tony Wu / WWF
How to get involved?
You can help count walrus in the thousands of images that will be gathered by the satellites over the next five years.    
In 2021 we will test a counting platform with scientists and some volunteer groups, with the aim of opening the platform to the general public later in the year.  
Our collective actions add up to something powerful and over the next five years we hope to engage over 500,000 citizen scientists through our walrus count. 
Watch this page for updates on when you can take part in the project, or sign-up to our newsletter for updates on this project and our wider work around the world  
Watch this video to hear more about walrus and climate change