Thanks so much to the Team Panda cheer squad at the London Marathon today! Fantastic support!
Volunteer roles
Volunteer as a Cheer Squad champion  
Each year hundreds of amazing supporter join the race to save our world by taking part in an event and fundraising in aid of WWF.  They're running, walking, hiking, cycling and they need an amazing team of volunteers to keep them going and reach the finish line. As a cheer quad champion you can expect lots of fun on the day and you'll meet some fantastic people who also support our cause.  
Be part of the Meet & Greet Crew 
This rewarding volunteer role can bring you even closer to our heroes who take on the wildest challenges to save our planet. Activities include welcoming our runners, walkers or cyclists at our charity marquee after they cross the finish line and making sure they get all the attention they deserve! Offering a cup of tea, helping with celebratory photos can easily contribute to our participants' five-star experience and in the meantime you can enjoy the exceptional buzz of the finish area.  
Massage Therapist  
Qualified massage therapists are essential at some of our events. If you have great interpersonal skills, some experience in sports therapy and insurance that covers practicing therapy at our event, join us!  
Photographer   
Are you passionate about photography? It's key to capture the heroic moments at the most amazing challenges our supporters take on. The photos can help our runners, hikers and cyclists treasure these memories of their epic day forever. This is a vital volunteer role as your work will inspire other people to join the race to save our world. You will need your camera and some expertise of taking photos at sporty events.  
Thank you Team Panda supporters for your amazing energy at RideLondon - it was greatly appreciated!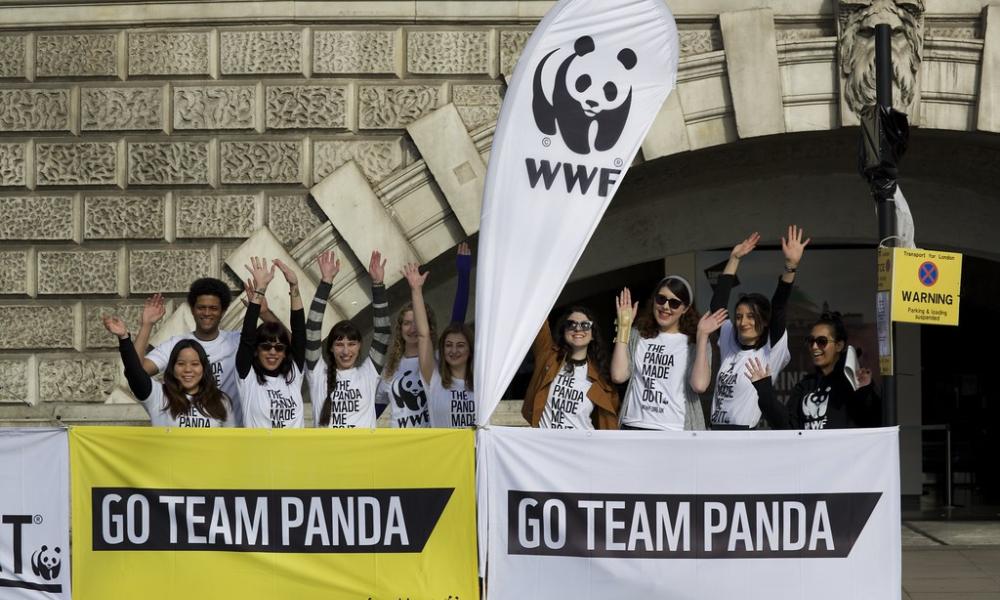 © WWF
Why volunteer for WWF
Every year hundreds of runners, walkers and cyclists take on a challenge to support WWF and race to save our world. They wouldn't be able to cross the finish line without the fantastic support of volunteers who join us at WWF events.
Whether you have a friend or family member taking part in the event, want to get some valuable volunteering experience on your CV, a great team building experience with work or simply want a fun day out... we are the team for you!
All you need to do is complete our simple form and we will be in touch!