Earth Hour Fun Day
Earth Hour Fun Day
Date: Saturday 24 March 2018
Times: 12pm to 4pm
Free admission
Think you can generate enough energy to make a cup of tea? Know your recycling from your waste?
Join us at our Earth Hour day on Saturday 24 March at WWF's Living Planet Centre.
Tackle our environmental challenges, take part in one of our family friendly hands on activities, or sit back with the children and be inspired by our fascinating storyteller.
You'll also find out the small actions you can take to help to protect the planet – what will your Earth Hour promise be?
BOOK YOUR STORYTELLING PLACE
Elephantastic Easter Activities
Join us at the Living Planet Centre during the Easter holidays to join in a range of exciting activities taking place. From storytelling, painting and mask-making to creating with clay - there's lots to get involved in!
Also don't forget to join us for our fun Easter egg hunt - crack the puzzles and claim your chocolate egg! Takes place Tuesday to Thursday throughout the holidays.
There sessions being run are:
Easter fun: Storytelling with Cindylou: 3rd April
Elephant masks: 5th April
Clay elephants: 10th April
Colourful painting: 12th April
Visit the booking pages for more information on each of the activities we have coming up. 
Book your place
Amazing Habitats
Tuesday 29 and Thursday 31 May
Everywhere from oceans to grasslands and rainforests, animals have adapted to their surroundings in amazing ways. Come and join us as we explore these extraordinary habitats and find out some fun facts.
Use your imagination to create an egg box animal home - can you design the perfect habitat?
Sessions take place at 10:30, 11:15 and 12noon.
Booking available soon
Suitable for children aged 4+
A Night with Big Cats
Thursday 17 May 2018
Doors open at 6pm, talk starting at 6.30pm
£5 per ticket, includes drink on arrival
Emmanuel Rondeau, award winning Film Director and Photographer, has travelled the world over the last six years to capture amazing images of the most elusive big cats of the world.
Emmanuel's talk will inspire with surprising images and stories, bringing awareness about how important, beautiful and endangered big cats are. He will share the behind the scene adventures of what it is like to do everything you can to make the images you dream about.
Emmanuel's work has been published and broadcast by organisations such as BBC Wildlife and National Geographic.
BOOK YOUR PLACE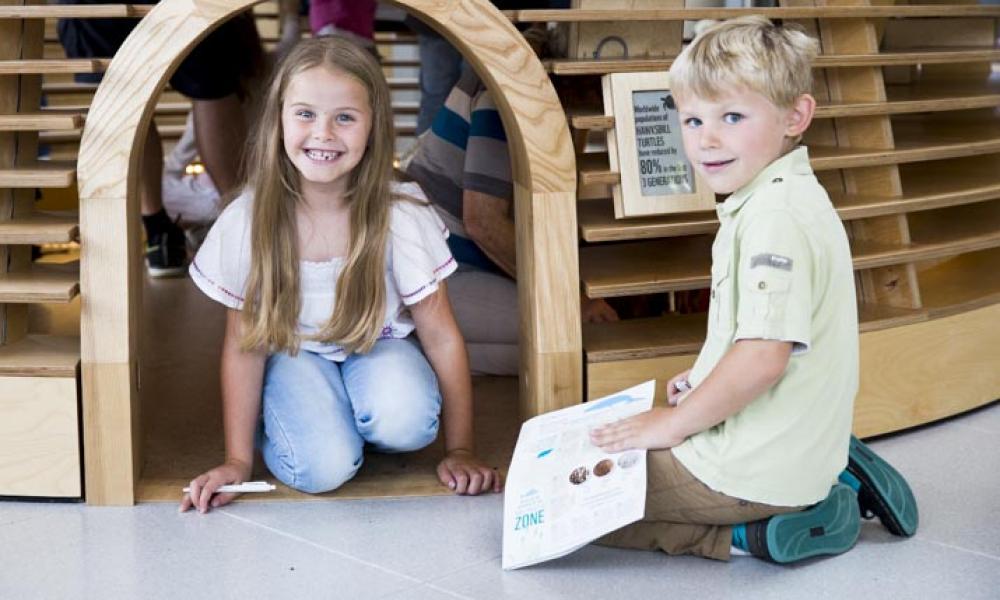 Useful Information
Please note that in the busy school holiday periods the workshops and the car park underneath the building can become full quickly. Please book onto your chosen workshop and arrive in good time to avoid disappointment.  
If you do arrive early, you can enjoy our fantastic WWF Experience interactive exhibition while you wait.