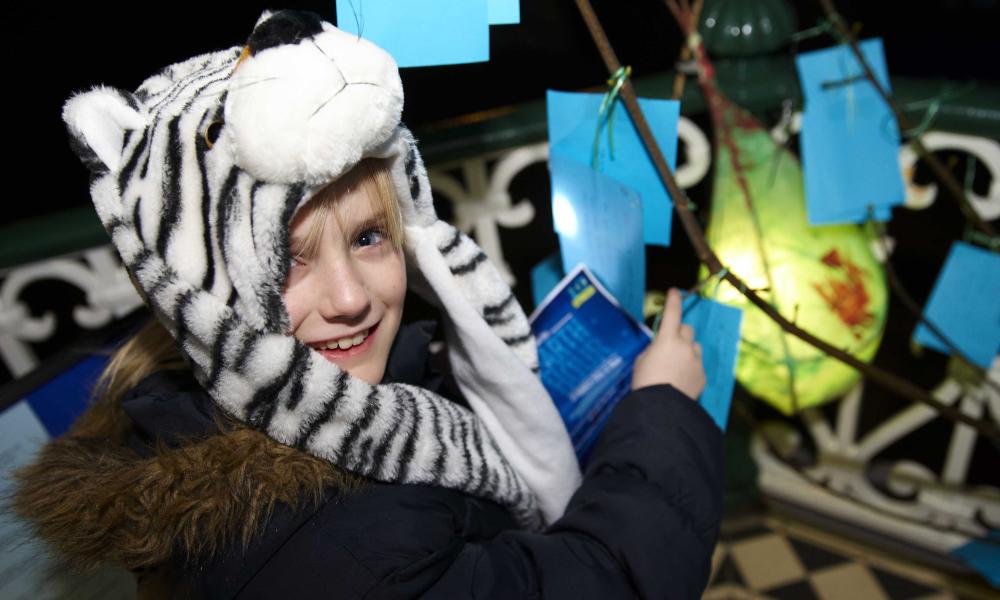 We're all connected
We all share one beautiful home, Earth, which provides us with everything we need: the water we drink, the food we eat, the materials to build our homes and the energy to power our lives. But today our planet faces a very uncertain future. Your pupils have a vital role to play in achieving a more sustainable world and, by taking part in WWF's Earth Hour, they can make a promise to protect it for future generations.
At 8.30pm on Saturday 24 March 2018, hundreds of millions of people across the world will be switching off their lights and coming together to celebrate Earth Hour.
Register your school
Read our school stories 2017
Facing the future competition
Thank you for entering our Facing the Future competition, we have received an amazing amount of entries, so thank you!
We will be announcing the winners shortly.
Register your school
Our Polar expert
Rod Downie joined WWF in 2011 having previously spent 14 years with the British Antarctic Survey – including more than two-and-a-half years living and working in the Antarctic. Here's a taster from his recent trip to Canada in his blog highlighting the importance of understanding polar bears and how climate change is affecting them. Join us and take part in Earth Hour 2018.
Rob Downie's latest blog