Thank you
Thank you for making Earth Hour the biggest and best yet! We had over 7,000 schools across the UK take part and celebrate our amazing planet!
OH WHAT A NIGHT!
On Saturday 24 March, a record breaking 188 countries and territories around the world took part in Earth Hour; globally over 17,000 landmarks switched off their lights for our brilliant planet, including famous UK buildings like Buckingham Palace and Nelson's Column in London, Manchester Old Trafford, the National Waterfront Museum in Wales and Edinburgh Castle in Scotland.
This Earth Hour the pupils have developed an understanding of how everything is connected and I am proud of their commitment to make a change.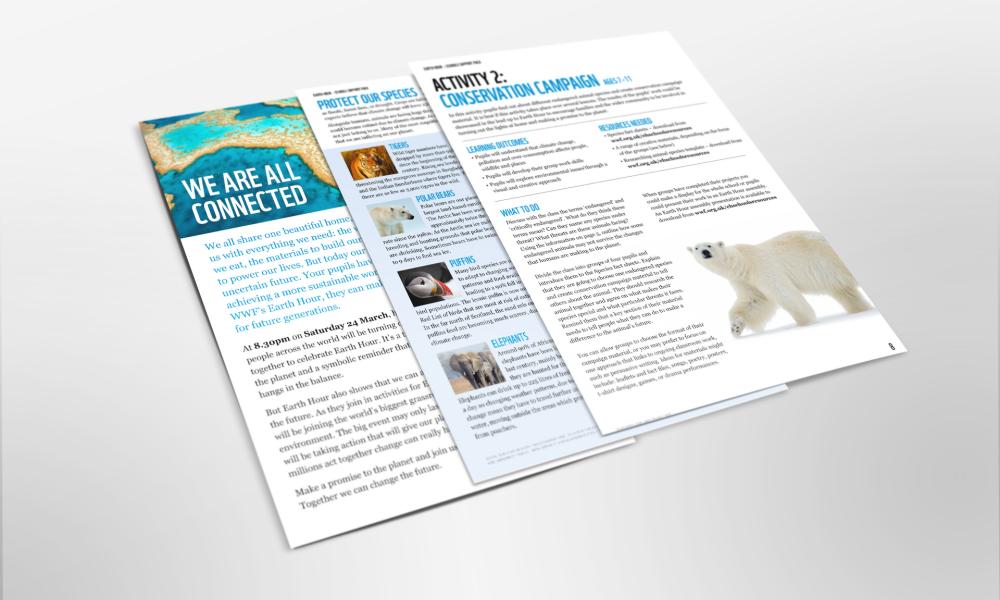 Earth Hour Resources
Earth Hour is WWF's largest climate change campaign. We have a range of fantastic resources for KS2 and KS3 pupils, to help them to be part of our global campaign and take action on climate change!
Who is it for: Key Stage 2 and Key Stage 3
Materials included: Teacher support pack, lesson plans, activity sheets and assembly presentation slides.
Access Resources
Facing the future competition winners
BREAKING NEWS: We're delighted to announce the winners of our 'Facing the Future' Earth Hour competition. Huge congratulations to Archie from Pate's Grammar School in Gloucestershire, Russhunna from Harris Academy in London, and Olivia from Robin Hood Junior School in Surrey; who caught the eye of our judges as budding young climate change reporters. Check out their very special climate change news reports and their #PromiseForThePlanet...
READ MORE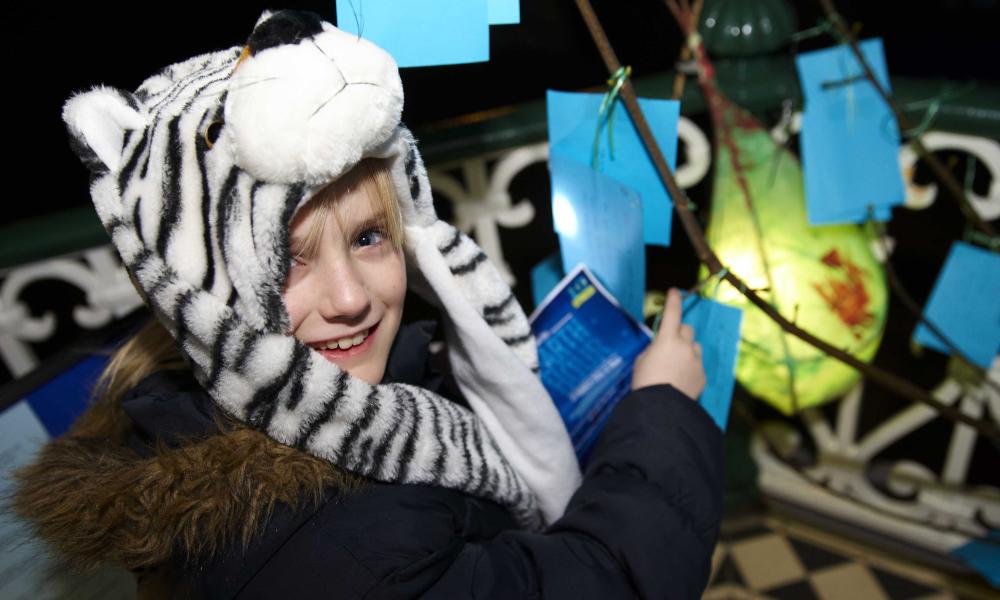 MAKE A PROMISE TO THE PLANET
As part of Earth Hour this year, we're asking people to make a #PromiseForThePlanet.
Will you and your pupils commit to making one simple change to within your everyday lives, such as refusing plastic cutlery with takeaway food, walk or cycle for short journeys instead of going in the car? Your promise might seem fairly small individually, but millions of people taking these actions together will have a massive and powerful impact.
Register your school