Show you care about the future of our planet
Earth Hour is the moment every year when millions unite around the world to show they care about the future of our planet. More than a symbolic event, Earth Hour is a global environmental movement to stop the destruction of nature. And during these difficult times, we need more than ever to find ways to connect with each other and inspire hope for the future.
2020 Classroom Resources
Our educational Earth Hour activities are designed for both primary and secondary school pupils and can be adapted for use with different ages and abilities. They can be used in class - or at home - in the days and weeks leading up to Earth Hour, or even after the event itself. You can also share your Earth Hour plans with us to gain access to our new Earth Hour Certificates.
Sew your support!
Our new 2020 embroidered Earth Hour badges are made from 100% recycled post-consumer water bottle felt. They're great not just for personalising clothes but for sewing onto blankets, pencil cases, caps and jumpers and more!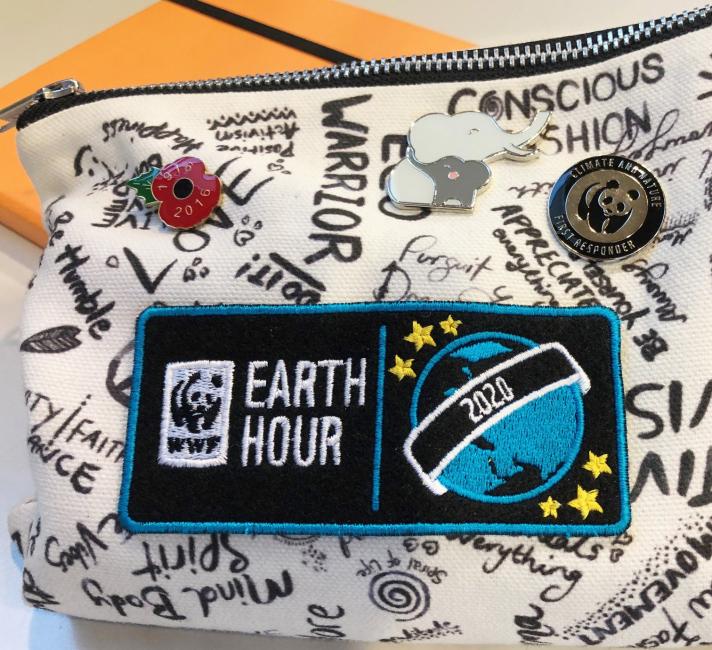 WWF
Get your Earth Hour certificates!
Tell us your school's Earth Hour plans to access to our all new Earth Hour certificates and reward your star pupils. Simply complete our short online form below, or write to us at schools@wwf.org.uk.
---
Subscribe to our education newsletter
All of our classroom resources are freely available to schools, teachers and pupils. You can also register your school to receive our free educational email updates, including invites to events, teacher panels and much more.
Switch off for your world
02/05/2020
Join millions for the global lights out event and be part of the generation who are choosing to fight for our world.