Show you care about the future of our planet
Earth Hour is the moment every year when millions unite around the world to show they care about the future of our planet. More than a symbolic event, Earth Hour is a global environmental movement to stop the destruction of nature. 
This year, it's the start of an important decade for climate and nature action. By 2030, nature and wildlife could be recovering all around us. We could have green jobs, cleaner air and a healthier future for the next generation. Everyone has a part to play in making that happen. And it all starts with a single switch...
2021 Classroom Resources
This year our resources are focussing on nature and wellbeing activities for your students to enjoy in the lead up to Earth Hour – or on the night itself. 
You might also like to ...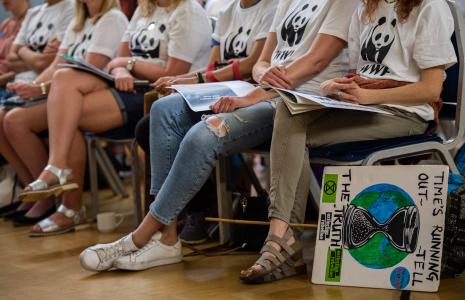 Join our Facebook group
Have your say, share your ideas and connect with like-minded teachers in our Learn to Love Nature group.
Join our group