Tiger-themed resource for pupils
Tigers! They prowl through the stories of our youth, and stalk the literature and poetry of our adult lives, beautiful and powerful.
Tiger Tales is WWF's newest educational species resource for schools that enables pupils to find out more about our planet's most iconic, and one of the most endangered, big cats. With links to the National Curriculum in England, Northern Ireland, Scotland and Wales, Tiger Tales features 7 engaging classroom activities that encourages 7 to 11 year olds to find out more about this magnificent species and the threats it faces; and develop their own ideas and opinions on environmental issues through creative and persuasive writing.
Engaging tiger-themed classroom activities
Our exciting classroom resource features engaging activities to help pupils develop their understanding of the natural world and to reflect on how their own actions can help shape the future of this endangered species.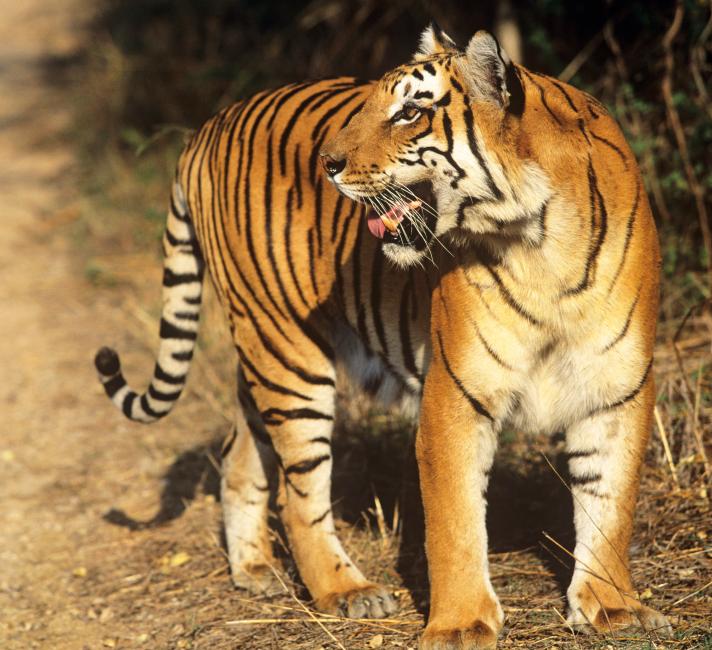 © David Lawson
Tiger Tales Taster Resources
Our Tiger Tales classroom resources have been produced to help schools get involved in our ambitious programme to double the number of tigers in the wild by 2022, the next Chinese Year of the Tiger, and encourages 7 to 11 year olds to find out more about this iconic animal, and the threats it faces.
Primary School Classroom Resources and Activities
Sign up for exclusive content
All of our classroom resources are freely available to schools, teachers and pupils. You can also register your school to receive exclusive digital content, including invites to events, teacher panels and much more. Registration is FREE, so sign up today →