Walrus from Space
Become Walrus Detectives with our brand new 'Walrus From Space' teacher guide and classroom presentation.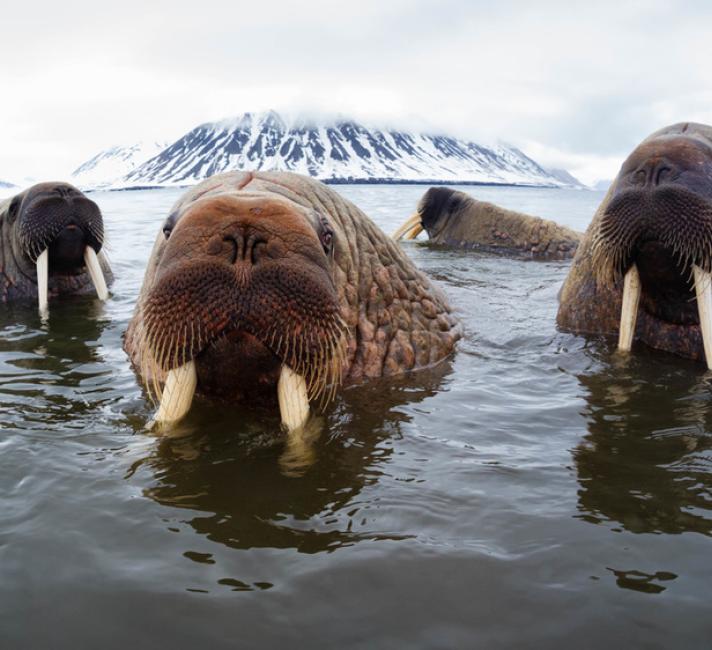 © naturepl.com / Tony Wu / WWF
Help us find walrus from space
Walrus are facing the reality of the climate crisis and we need to know more about how they are affected.
WWF and the British Antarctic Survey (BAS) are asking teachers and students to become 'Walrus Detectives' and help contribute to conservation science by searching for walrus in thousands of satellite images taken from space!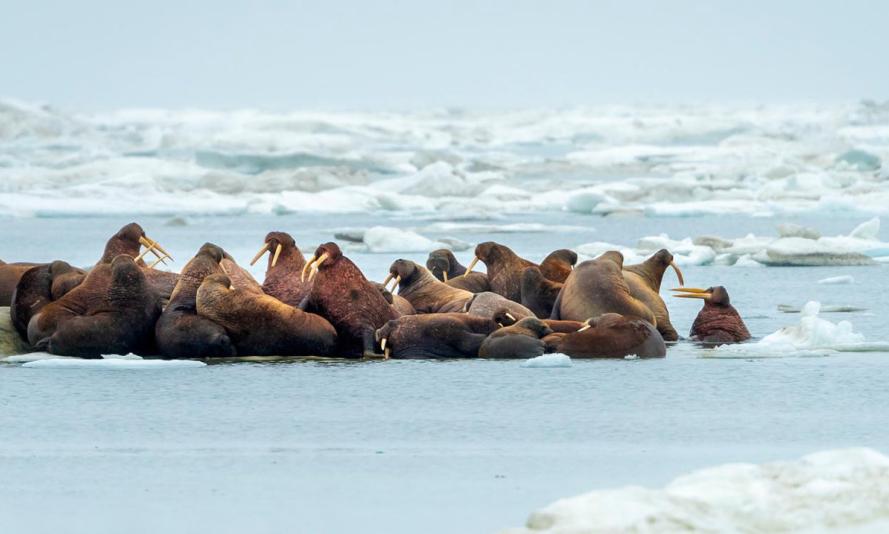 Classroom resources
Take a look at our teacher activity guide and class presentation below to find out how you can get involved in the walrus count as well as discovering fascinating walrus facts, playing your own walrus coordinates game and conducting a sea ice experiment! Once you've completed one of our activities make sure to download your Walrus Detective certificate for your class or star pupils!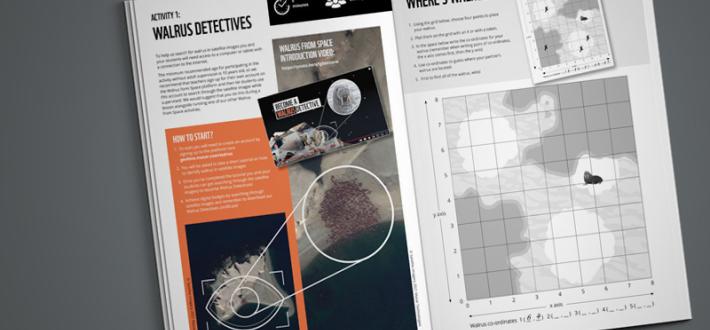 Teacher activity guide
This teacher guide provides simple activity ideas based on the topics of walrus and climate change as well as instructions on how students can become 'Walrus Detectives'.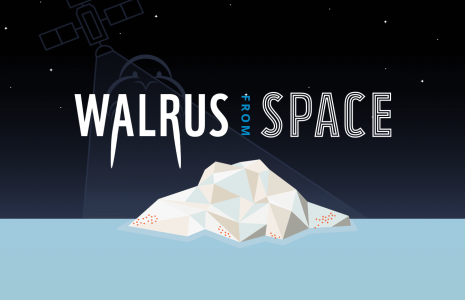 Classroom presentation
We recommend that you use our 'Walrus from Space' class presentation in a lesson or assembly before running these activities with your students.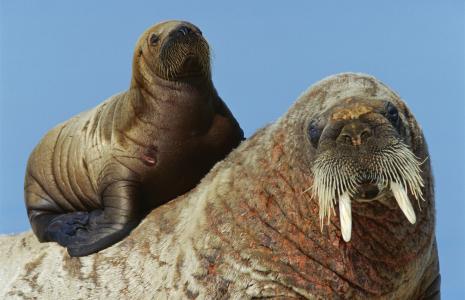 Help us count walrus
Your students can help search for walrus in the thousands of images that will be gathered by satellites over five years. All you need is access to a computer or tablet and an internet connection to take part.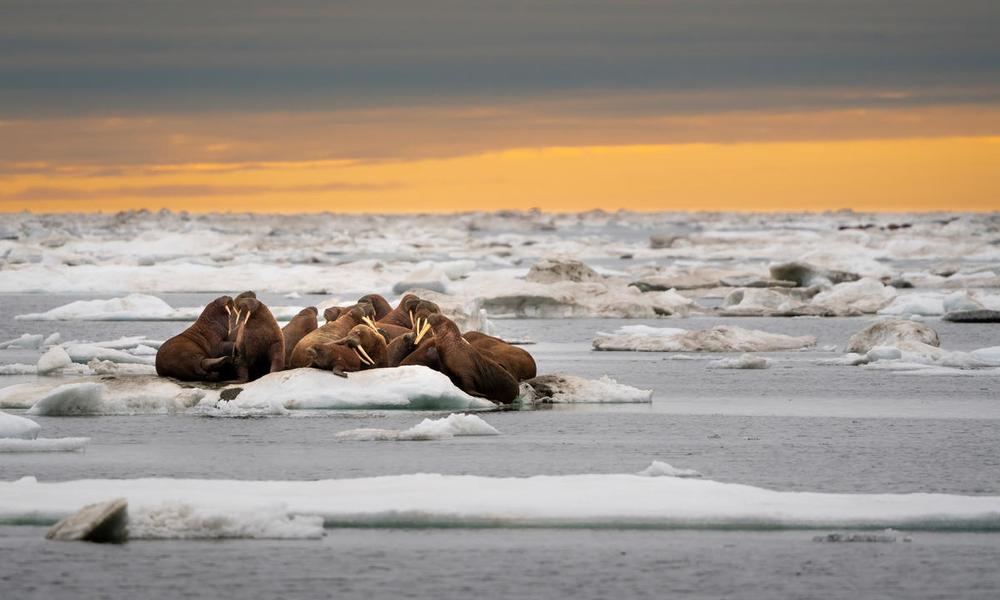 © Richard Barrett
Free Walrus from Space Live Lesson
Register your class for a free live lesson to find out all you need to know about our wonderful walrus and how you can become Walrus Detectives to help WWF and British Antarctic Survey (BAS). For primary school students only.
Claim your Walrus from Space certificate
If you have taken part in Walrus from Space, or run one of our Walrus from Space class activities, you can earn a Walrus Detective certificate for your class! Tell us which activities you've taken part in using our short online form below.