Activities and programme ideas for scouts
WWF has been announced as one of the Scouts A Million Hands partners. We'll provide ready-made activities and programme ideas centred on six national themes, chosen by the young people themselves. WWF will be working with Scouts to support young people who want to get involved in the Protecting Our Environment theme.
Our world is under threat like never before and we're fighting to protect it while there's still time restoring habitats, bringing species back from the brink and tackling the root causes behind nature's decline such as climate change, the food system, habitat loss and the way we live our lives. Young people are key stakeholders in building a brighter, more sustainable future. If they understand our planet, they can change the world. This partnership will help scouts to re-connect with nature, develop environmental literacy and be part of youth led action for our world.
Earn your Community Impact Staged Activity Badge
Being part of A Million Hands is one-way Scouts can achieve their Community Impact Staged Activity Badge by taking practical action in the service of others, in order to create positive social change.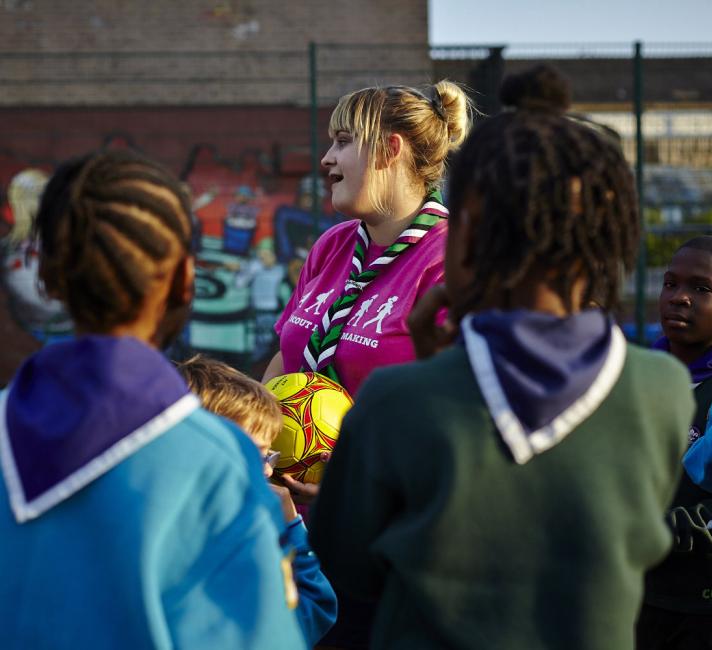 © Scouts UK
Free resources for scouts
Working in collaboration with Scouts we'll support leaders every step of the way to inspire group members to take action for their world. You can download a whole host of fun WWF activities and games for the first phase of this exciting project on the Scouts' website to set your group on their way to achieving their Community Impact Staged Activity Badge whilst making a tangible difference to their local environment. Why not start by downloading these brand new explainer posters on four themes: food, climate, biodiversity and plastic?
From grey to green!
Buildings, roads and piles of rubbish have turned our world grey. Follow these tips to create a green space and look after nature where you live.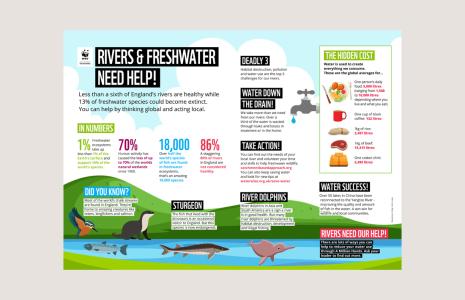 Rivers and freshwater
Less than a sixth of England's rivers are healthy while 13% of freshwater species could become extinct. You can help by thinking global and acting local.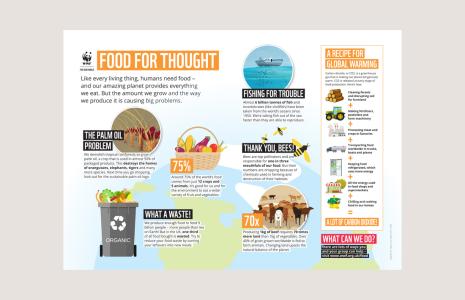 Food for thought
Like every living thing, humans need food – and our amazing planet provides everything we eat. But the amount we grow and the way we produce it is causing big problems.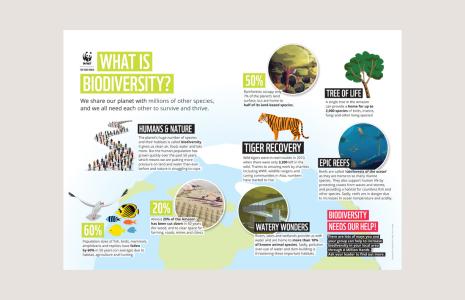 What is Biodiversity?
We share our planet with millions of other species, and we all need each other to survive and thrive.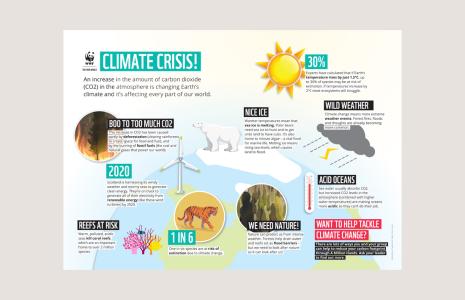 Climate Crisis!
An increase in the amount of carbon dioxide (CO2) in the atmosphere is changing Earth's climate and it's affecting every part of our world.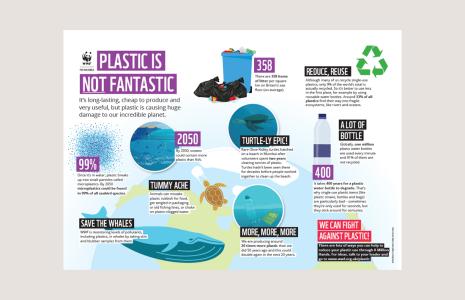 Plastic is not fantastic
It's long-lasting, cheap to produce and very useful, but plastic is causing huge damage to our incredible planet.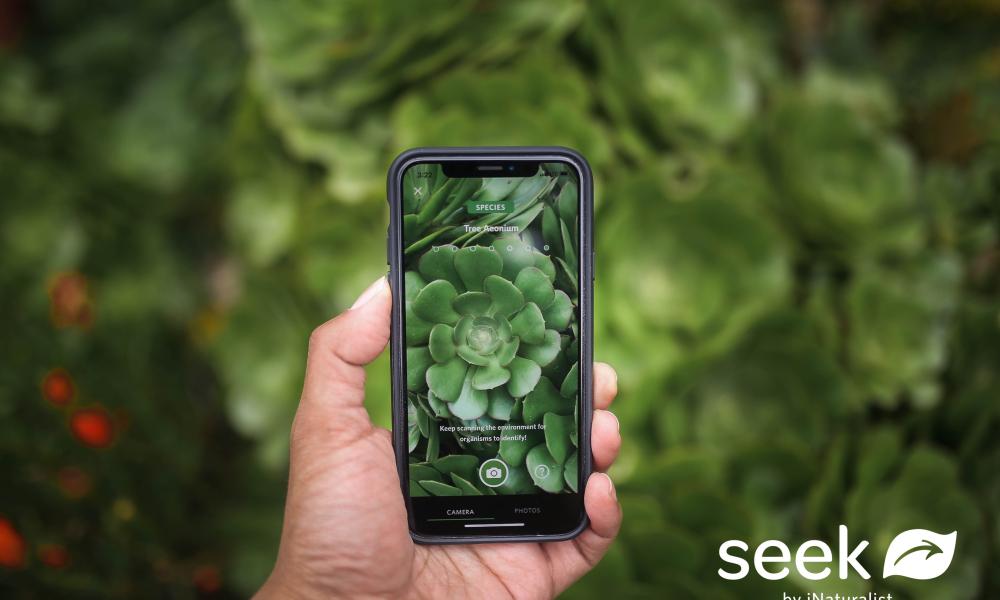 Discover nature on your doorstep
Get the Seek App
You don't have to travel far to find weird and beautiful wildlife. With the free Seek by iNaturalist app you'll be able to identify any living thing in your patch - plants, flowers, insects, fungi, birds and animals. It's like having a naturalist in your pocket!