Activities and programme ideas for scouts
WWF has been announced as one of the Scouts A Million Hands partners. We'll provide ready-made activities and programme ideas centred on six national themes, chosen by the young people themselves. WWF will be working with Scouts to support young people who want to get involved in the Protecting Our Environment theme.
Young people are key stakeholders in building a brighter, more sustainable future. If they understand our planet, they can change the world. This partnership will help scouts to re-connect with nature, develop environmental literacy and be part of youth led action for our world.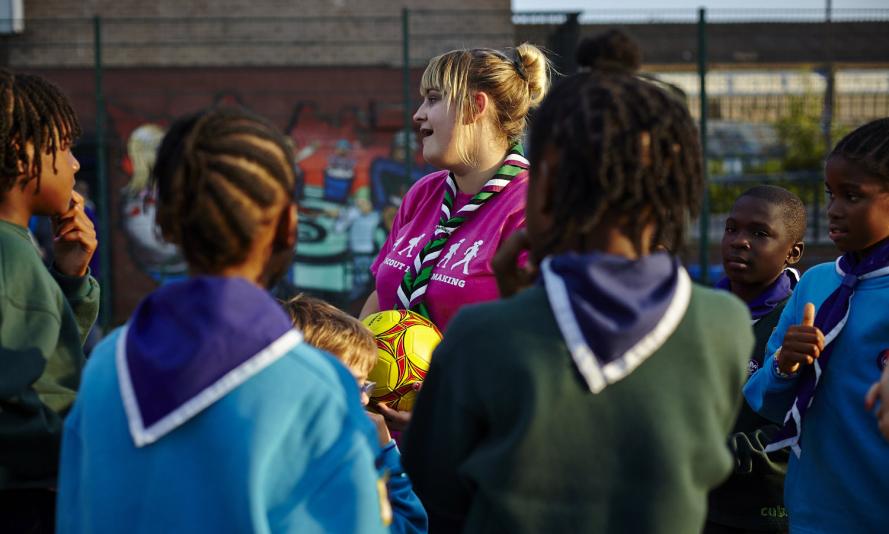 Earn your Community Impact Staged Activity Badge
Being part of A Million Hands is one-way Scouts can achieve their Community Impact Staged Activity Badge by taking practical action in the service of others, in order to create positive social change.
Protecting the Environment: Free posters for Scouts
Working in collaboration with Scouts we'll support leaders every step of the way to inspire group members to take action for their world. You can download a whole host of fun WWF activities and games for the first phase of this exciting project on the Scouts' website to set your group on their way to achieving their Community Impact Staged Activity Badge whilst making a tangible difference to their local environment. You can also start by downloading these brand new explainer posters...