WWF and the Government of Cambodia have released details of their surveys of the Mekong River's critically endangered river dolphin, reporting an increase in its numbers - the first in twenty years.
Over the past two years, the census has reported dolphin numbers increasing from 80 to 92 individuals. In 1997 – when the first official census began - there were an estimated 200 Irrawaddy dolphins in the Mekong. Sadly this figure has gradually fallen, with only 80 left in 2015. But now the decline appears to be reversing.
In their key areas around the world, river dolphins face multiple threats – from habitat loss, bycatch, hydroelectric dam building, use for bait, use of illegal gillnets and poaching. In the Mekong, the Irrawaddy dolphins have been affected mostly due to bycatch and habitat loss. In some countries gillnetting is banned – such as the temporary ban on gillnet use for large scale fishing in the Upper Gulf of California in 2017, which put the vaquita porpoise on the brink of extinction.
Over the past two years 358km of illegal gillnets – almost double the length of the dolphins' remaining home range – have been confiscated from core dolphin habitat. This action, plus patrolling of waters by river guards and the reporting of poaching and gillnet activity by tour boat operators, has improved the numbers of river dolphins in this region.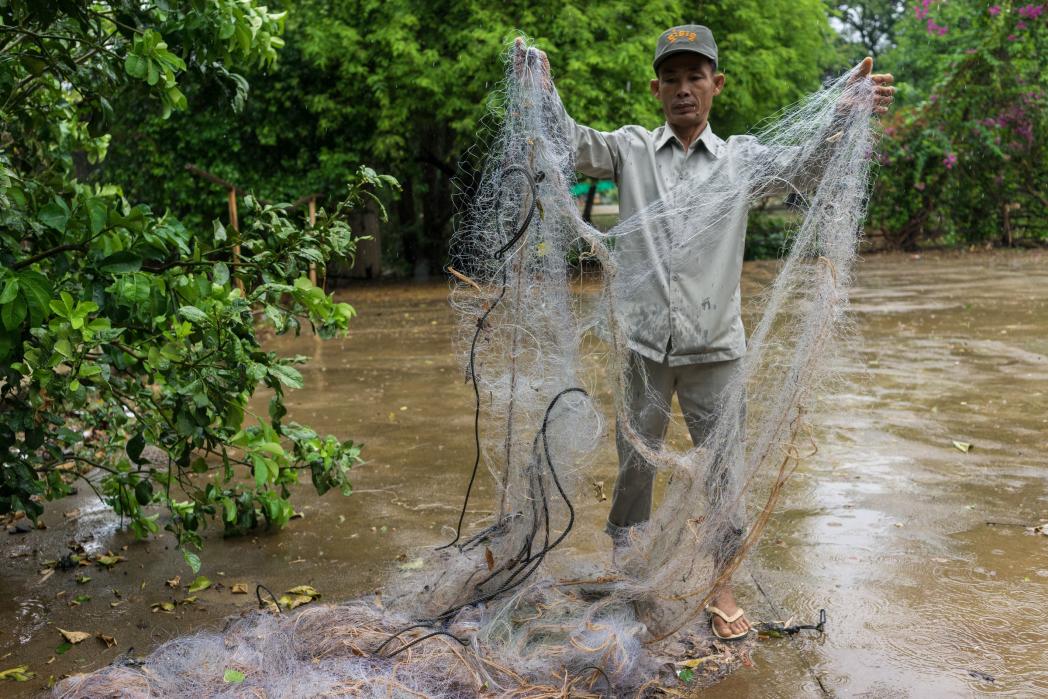 © Thomas Cristofoletti for WWF-UK 2014
It's not just short term positive results for river dolphins. The surveys also point toward encouraging signs for the long-term health of the population. An improvement in the survival rate of dolphins into adulthood indicates an increase in the number of calves and a drop in overall deaths. So the long-term prospects for this magnificent fresh and brackish water porpoise has much improved.
However, there's still a lot of work to be done to secure a future for river dolphins, and for WWF to continue it's instrumental work in helping to turn around the decline, as WWF Cambodia's Country Director, Seng Teak, explains:
"We celebrate this good news, but now is not the time for complacency. As threats to their survival persist, we need to re-double our efforts to protect the dolphins both for their future and that of the river and communities that live alongside it."