Stephen Hay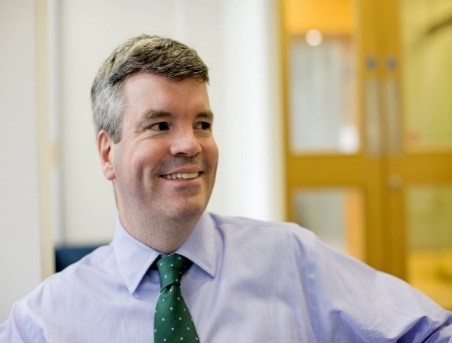 Between 2016 and 2019 Stephen was Deputy Chief Executive and Executive Director of Regulation at NHS Improvement with responsibility for all regulatory issues across the provider side of the £130 billion English healthcare system.  Prior to 2016 Stephen was Chief Operating Officer and then Managing Director at Monitor, the regulator of Foundation Trust hospitals in the UK. Stephen set up Monitor in 2004 as a new regulator to deliver the Government's 2003 reform agenda and then in 2010-12 was instrumental in its redesign to become a full economic regulator. In these various roles he was responsible for strategic planning, finance, board appointments, sector performance, regulatory interventions and the design/operation of the health sector's failure regime.
From 1988 to 2003 Stephen worked for KPMG in a variety of roles within Corporate Finance, Transaction Services and Assurance services. He advised corporate and private equity clients on mergers and acquisitions, IPOs, due diligence and risk management. For 15 months in 1999-2000 he was seconded to the Virgin Group as Head of Risk Management.
For six years from 2009 to 2015 Stephen was a Non Executive Director on the Board of the Department for Communities and Local Government where he was also Chair of the Audit and Risk Committee. The department has a £30 billion budget with responsibility for regional growth, housing, planning, local government and regeneration.
In July 2019 Stephen was appointed as a Senior Adviser to PwC specialising in healthcare and regulatory systems in both the UK and internationally. He is also a Board adviser to a number of early stage healthcare businesses.  Stephen is a qualified Chartered Accountant (ICAEW) and married with two children.