Land of Plenty is WWF's blueprint for how the agriculture and land use sectors in the UK can help fight climate change and bring nature back to life.
UK governments have set ambitious and welcome climate and nature commitments, but there is no shared vision for what our landscapes will look like in a net zero world and a distinct lack of detail when it comes to the role of agriculture and land use. The UK Net Zero Strategy set out unambitious emissions reductions plans for the English agriculture, land use and food sectors, with little clarity on the policies to meet these weak targets. This is echoed in equivalent strategies in Scotland and Wales.
WWF are calling on governments around the UK to urgently set out their own decarbonisation strategies for agriculture and land use, as part of their commitments to net zero and nature's recovery.
In Land of Plenty we aim to fill in some of the detail and consider what the agriculture and land use sectors across the UK need to do to put us on a nature-positive pathway to meeting our climate commitments in 2030 and beyond. The independent analysis we have commissioned has convinced us that it is possible and necessary to:
Reduce UK direct agricultural greenhouse gas (GHG) emissions by at least 35% by 2030 and 51% by 2050 on 2018 levels
Switch UK land from a net source of GHG emissions to a net sink by 2040 at the very latest
Halt and reverse the loss of UK nature by 2030
Cut UK farming's overseas carbon footprint particularly relating to soy feed and fertiliser inputs by at least 31% by 2030 and 57% by 2050 on 2018 levels
Our analysis shows that reducing emissions from agriculture and land-use should start with the principle of also seeking to use our land for nature's benefit as well as for climate reasons. Moving towards regenerative farming practices, tackling nitrogen waste and restoring nature-rich ecosystems in the right places all have a major part to play, while shifts in diets are needed to support this. All of these have support from the public.  Our pathway also acknowledges the need to address more than just domestic emissions (particularly the use of land and emissions associated with producing the animal feed and artificial fertiliser we import), so that we are only exporting our high-quality meat and vegetables, not offshoring our emissions and impacts on nature. These are not currently represented in the UK's climate accounts.
We have produced 10 key areas for action that all governments around the UK can take to deliver these emission reductions in ways that also help to recover our wildlife, cutting across food production, consumption and landscape change. The future we see for UK landscapes in a net zero world is one bursting with life, where the connections between the food people eat and how it has been produced are re-established, where growers and producers get a fairer share of the market, where nature thrives within and outside farmland and where shifts in diets support high quality livestock production in circular, regenerative systems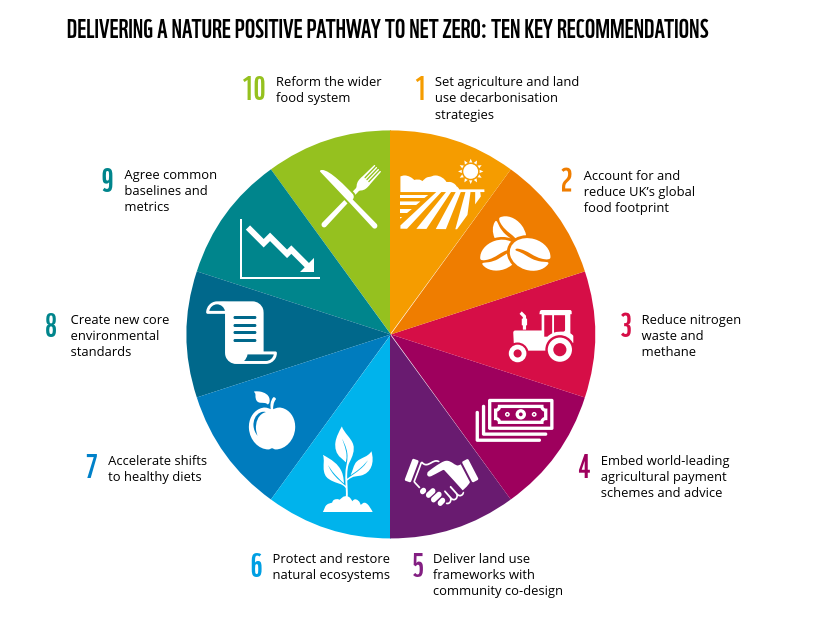 Unless we radically change how our land is used and what we eat, we will not be able to tackle climate change and recover our precious natural habitats. Yet we also know that in reality we are dealing with living, working landscapes and supply chains, with all their complex beauty, challenges and trade-offs. We recognise that farmers, working hard to maintain their businesses within rural communities and are at the sharp end of the changes needed; they must be supported throughout this food and land use system transition, and their efforts not undermined by lower-standard imports or supply chain demands. Indeed, we all have a part to play: as well as governments, food businesses, including our supermarkets, have significant influence over how food is produced. As consumers, we can all support change through the food choices we make. All of this needs to come together as part of wider reform to the food system, all the way from farm to fork.
A healthy and productive farmed environment, ablaze with wildflowers, buzzing with bees and butterflies and rich with the sounds of skylarks singing and salmon splashing. A future where food production, nature restoration and tackling climate change go hand in hand. That is our vision for UK landscapes at WWF and one we hope, in reading this report, that you will share. Land of Plenty offers a message of hope that there is already much that we can and must do before it's too late - the time for action is now.
Download the reports here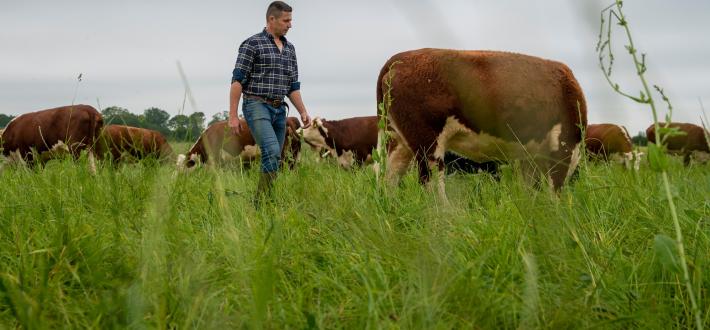 Farmer Facing Guide
A practical, easy to use guide to help farmers reduce their greenhouse gas footprint (Innovation for Agriculture)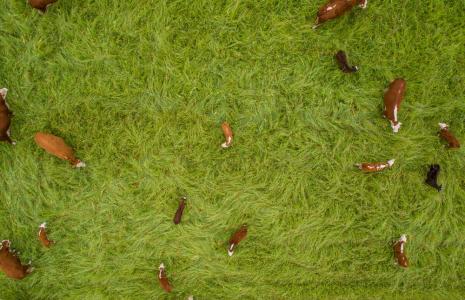 The Opportunities of Agri-Carbon markets -Summary
Exploring carbon sequestration in agricultural landscapes (Green Alliance)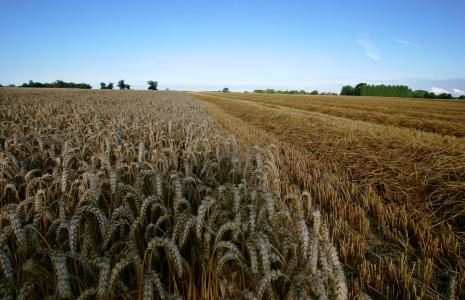 The Opportunities of Agri-Carbon markets - Full report
Exploring carbon sequestration in agricultural landscapes (Green Alliance)
ELMS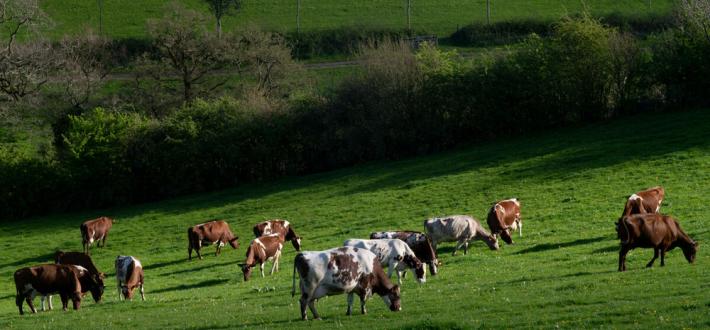 Enhancing the environmental land management schemes - Policy vision
WWF's Environmental Land Management schemes (ELMs) policy vision
Enhancing the environmental land management schemes - Joint statement
We are united in support of the Environmental Land Management (ELM) schemes, as the foundation of supporting English farm businesses through a sustainable and just agricultural transition.