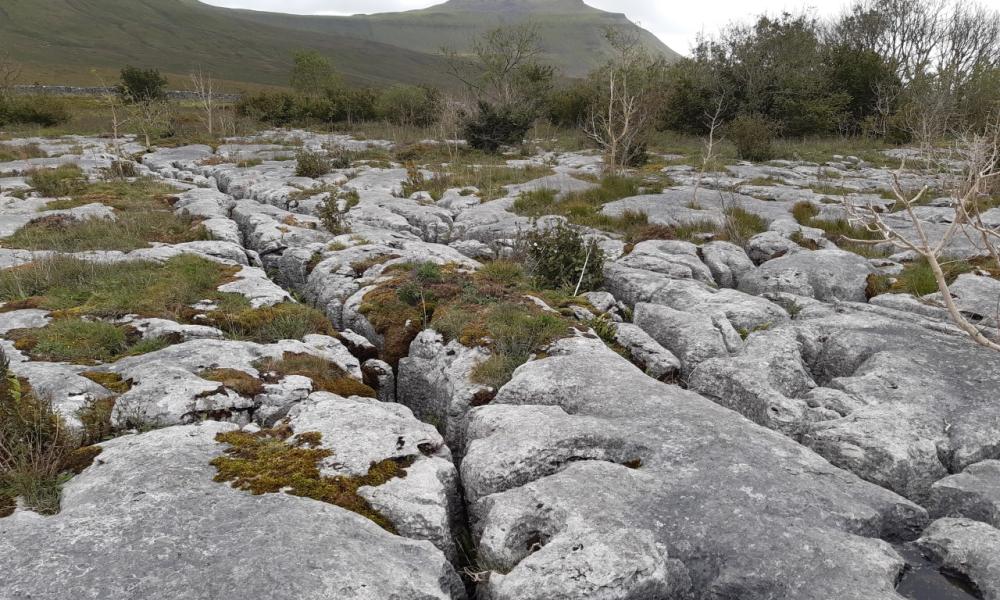 © Wild Ingleborough
A partnership for wildlife restoration
A partnership has formed between Natural England's Ingleborough National Nature Reserve team, Yorkshire Wildlife Trust, The University of Leeds, The United Bank of Carbon, The Woodland Trust and WWF, to develop a project to further the restoration of wildlife habitats around Ingleborough in the Yorkshire Dales National Park.  
The partnership aims to undertake landscape-scale restoration of wildlife from the valley floor to the top of the mountain. This will aid nature's recovery in this part of North Yorkshire by supporting low intensity farming and helping wildlife to be more resilient in the face of the climate emergency and other pressures.
© Wild Ingleborough
Looking to the future
Some areas will see woodland creation through planting native trees and in other areas the vegetation will be allowed to regenerate naturally. Grazing animals, especially cattle, will be used to create a patchwork of different habitats and with time, scattered trees and shrubs may grow on the upper slopes of the mountain.  
The lessons learnt from the project will inform the design of future policy that will help sustain resilient rural communities. The importance of working with local people will be crucial as we explore different options for a positive vision of our landscapes, with people, climate and nature at its heart.