The UK is home to iconic rivers, lakes and streams. As well as providing habitats for much-loved wildlife such as brown trout, otters and kingfishers, they're used daily for drinking, washing and many other needs. Britain's rivers have been crucial for the growth of our towns and cities, providing fresh water from drinking and farming, and for our business and transport over centuries.
Some of our most beautiful rivers are chalk streams. Their clear water comes from underground chalk aquifers and springs, flowing across flinty gravel beds – they're ideal habitats for lots of wild creatures, like otter, water vole, kingfisher and salmon. The wonderful English chalk streams are especially ours, a gift from England's unique layers of geology, climate and human history. There are just over 220 in the world, and most of them are in the southern half of England (with a few in northern France).
However, beneath the surface, not all is well. Over three-quarters are failing to meet the required health standards and face a multitude of threats, including physical modification, over-abstraction, pollution from sewage works, septic tanks and agriculture; and increasing pressure from a growing population, climate change and non-native invasive species.
And not enough of our chalk streams are protected. In fact, only 12 out of our 224 have protected status.
What are we doing?
We're working with the government and businesses to find ways to use less and waste less fresh water.
Crucially, we know what needs to be done to safeguard our chalk streams and restore them to good health:
Reduce abstraction
Decrease pollution
Revive natural river processes and improve habitat
Promote better river management.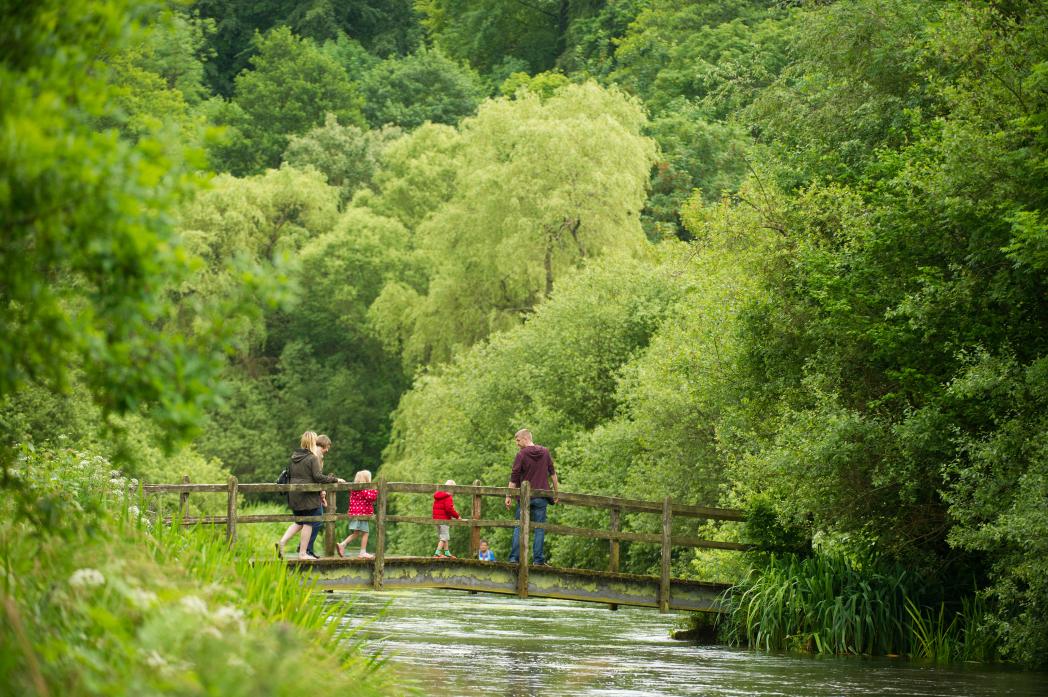 © Andrew Parkinson / WWF-UK
We are working with Coca-Cola, the CamEO Partnership and Norfolk Rivers Trust to reduce the pressures facing chalk streams in East Anglia where pollution from farms is a significant problem.
We're working directly with farmers to help deliver water sensitive practices that will reduce the pollution currently harming the catchment's chalk streams. This will include on-farm interventions, such as installing silt traps to reduce sediment running off fields into rivers.
We're also providing support to farmers and land managers in the region to help enhance soil quality and improve water efficiency, aiming to increase yields while reducing the damage caused by run-off pollution and over-extraction.
This work is being done through WaterLIFE, a three year project funded through the EU's LIFE+ Programme for the Environment, being implemented by The Rivers Trust, Westcountry Rivers Trust and WWF-UK.
So far we've improved 7km of river and replenished 300 million litres of water, working across 2,000 acres of land. Within three years we're aiming to have reached at least 2,000 farmers across the country, and engaged with communities and businesses to promote better water stewardship. It's not too late to restore our rivers and streams to their former glory.