Brazil is the largest economy and greenhouse gas emitter (mostly from land-use, energy and agriculture) in Latin America, and is the fifth largest emitter in the world. But Brazil's success since 2004 in reducing the still high rate of deforestation, was responsible for an effective reduction of yearly emissions. This is why we're focusing on influencing Brazil's policies on forests, climate change and energy.
It's a challenging time at the moment – the impeachment of President Dilma has created political uncertainty, while the economic downturn has led for calls to relax environmental protection and ramp up development and infrastructure projects. That makes our work all the more crucial.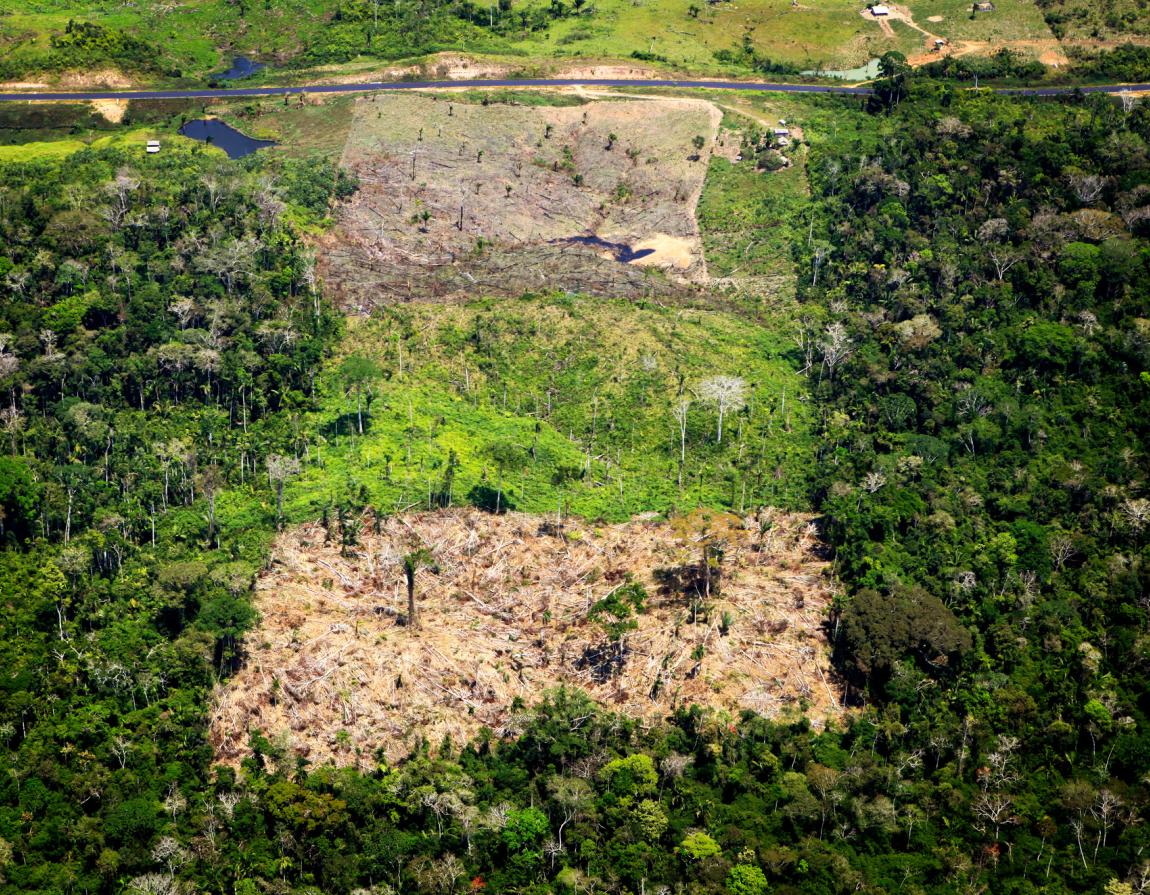 Some of the key areas we're focusing on are:
Climate laws – Brazil's government has ratified the Paris Climate Agreement, and now we're working to turn the climate actions it promised into law. These include a pledge to restore a massive 12 million hectares of forest by 2030 – that's an area almost the size of England.
REDD+ – we're helping Brazil deliver its REDD+ strategy, at national and state level. REDD+ – which stands for reducing emissions from deforestation and forest degradation – is a scheme backed by the UN climate process, where tropical forest countries receive incentives for conserving forests. In the Brazilian Amazon, we're working in Acre state to help implement their state policy on valuing ecosystem services (known as SISA) which includes a REDD+ programme.
Securing protected areas – there's political pressure to downgrade the status of some of Brazil's protected areas and indigenous territories, some of which we helped to identify. This could be disastrous for the climate, people and biodiversity, and we're strongly resisting it. 
We're also pushing to ensure Brazil's Forest Code – which requires landowners to conserve a set proportion of natural vegetation on their land – is properly implemented.
Environmental licensing – with many new large-scale infrastructure projects like dams and roads being fast-tracked, we're working with the Brazilian government to provide suggestions to environmental licensing laws to improve social and environmental safeguards.
‭Stopping soybean from causing deforestation – the Soybean Moratorium is a pact between ‭the productive sector, government and civil society that prevents the sale of soybean from ‭deforested areas of the Amazon. We're helping coordinate this initiative, which in ‭2016 was permanently extended.
Payments for ecosystem services – we're backing a proposed policy that would provide rewards and ‭compensation for people who look after natural habitats such as forests and water that provide ecosystem services, such as flood defence, soil protection and carbon storage. We helped make recommendations on this law, which pushed it forward.