Resources Hub
We've put together material and resources to help you and your business understand and reduce your impact for a better, more sustainable future.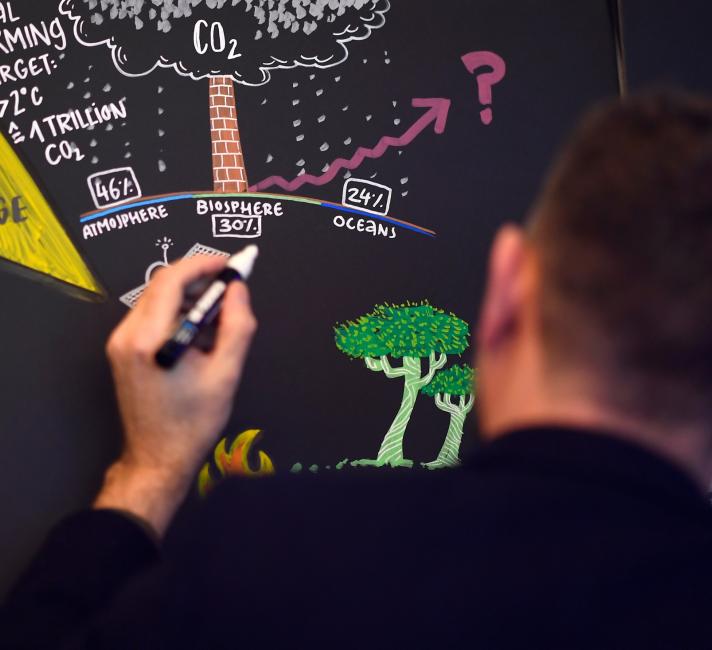 © World Economic Forum / Valeriano Di Domenico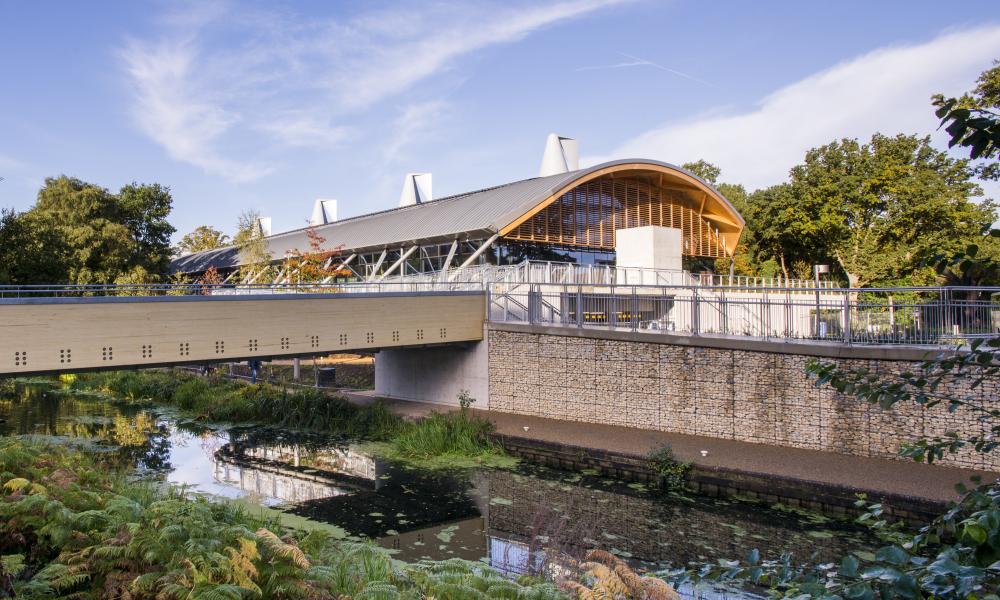 © Richard Stonehouse
1. Sustainable office
Our planet is being pushed to its limits. We are consuming resources at a rate that is unsustainable, and this is leading to effects such as climate change, pollution, and the loss of wildlife and wild places.  
The good news is we can all play our part to stop this – at home and at work. This guide helps organisations to consider their environmental footprint and make positive changes to become more sustainable. 
It covers 11 key topics: energy, water, waste, travel, procurement, plastic, paper and printing, meetings and events, biodiversity, sustainable finance, and giving back.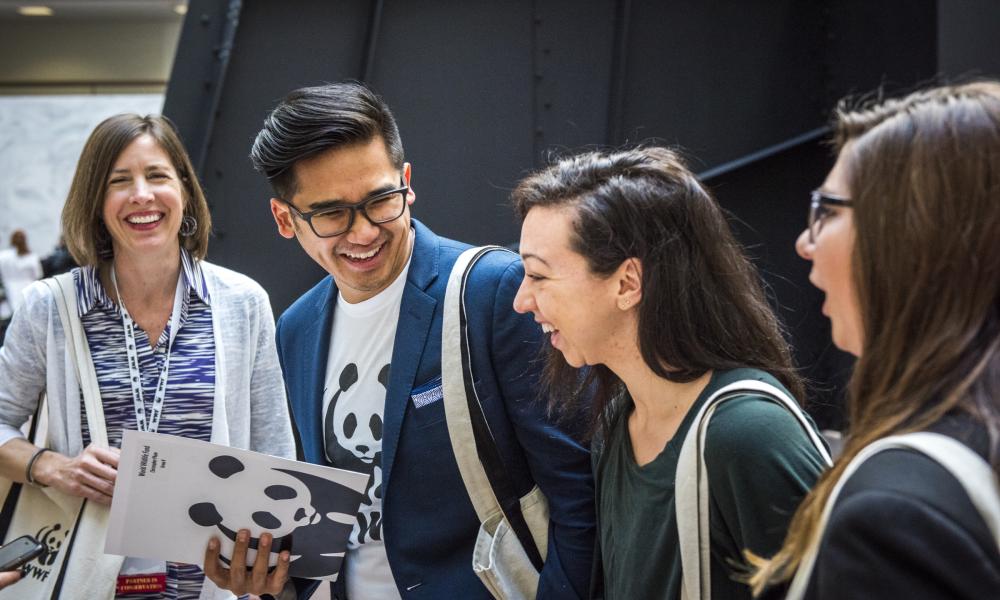 © WWF-US / Darren Higgins
2. Walking the talk: our policies
We try to lead by example, "walking the talk" and practising what we're preaching to others. As a result, we are often asked for copies of our policies so organisations can implement similar advice and guidance.
You can download 5 of our policies (we update them every year following the latest external and internal scientific advice).
Environmental procurement policy
Meetings and events catering policy 
Paper, timber and print purchasing policy 
Sustainable travel policy
Single-use plastic policy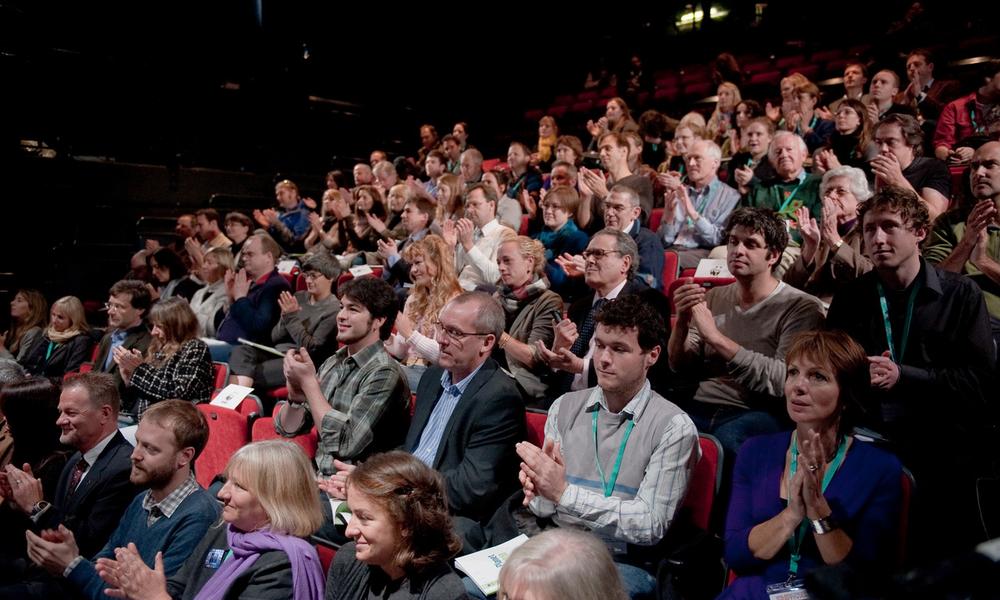 © WWF / Richard Stonehouse
3. Our films
Created by the Emmy® Award-winning Silverback Films and WWF, Our Planet: Too Big To Fail and Our Planet: Our Business have been produced specifically for a business audience and can be used to engage colleagues on what climate change and nature loss mean to your business.
The films show what is at stake from a changing planet and provide inspiration on how any business, of any size, can get involved in the solutions. 
Tackling the climate and nature crisis needs everyone to be on board, including businesses, who have a critical role to play in the fight for your world.
The private sector can drive the change we need today at the scale and pace an emergency demands, and a growing number of companies are demonstrating that it's possible to use their business to make a positive contribution to society and our environment.  Are you one of them?  
If so, we're here to help you on the most crucial parts of your journey towards sustainability, from emission reporting to setting up SBTs to greening your pensions...find below all the tools you need for a more sustainable business.
EMISSION REPORTING
HOW TO GREEN YOUR PENSIONS?
SCIENCE BASED TARGETS (SBTs)
THE ROAD TO NET ZERO: WHAT ABOUT TRANSITION PLANS?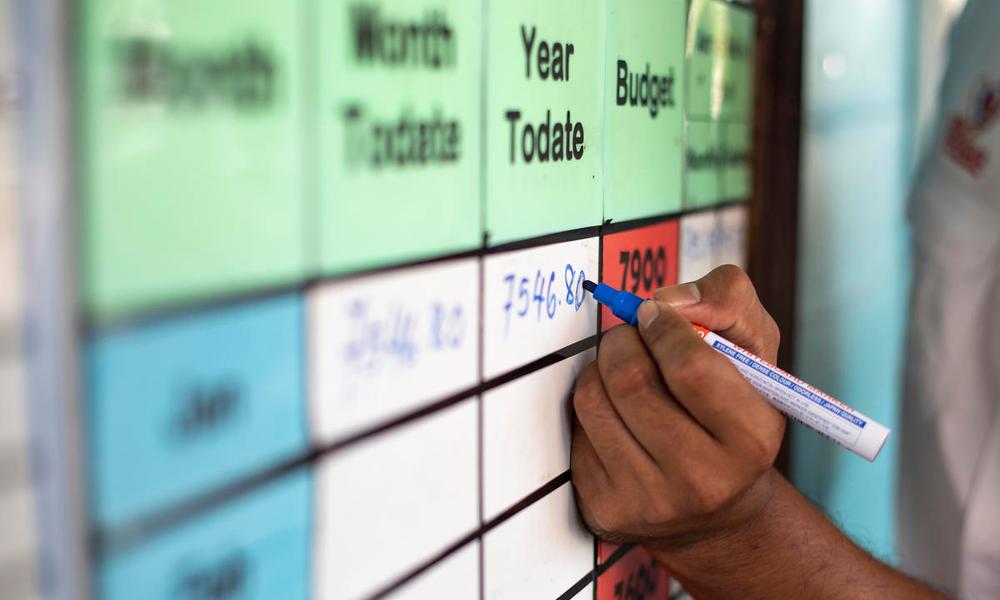 © Aaron Gekoski / WWF-US
5. Latest reports and publications
Search for and download all of our published reports and resources here