Live Lesson: A Life On Our Planet
Register your class for a free live lesson exploring the themes within 'David Attenborough: A Life on Our Planet'. For secondary school students.
© Joe Fereday / Silverback Films
Inspired by the recent documentary 'David Attenborough: A Life on Our Planet' join one of our WWF educators to discuss the themes within the film and discover some of the solutions to help tackle global issues.
Dates: Multiple dates available between 10th May and 25th June 2021 (subject to availability)
Lesson duration: 45 Minutes
Venue: Virtually; using Zoom or Microsoft Teams
Cost: FREE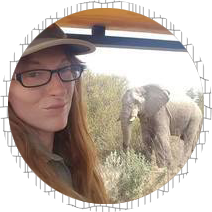 Book a live lesson
Search for an available date and register for your FREE live lesson with Caroline, our Secondary education officer.
© Martin Harvey / WWF
A Life on our Planet - Learning objectives
Recall some of the threats facing our natural world and understand how these threats are related to human activity. 
Understand some of the solutions to environmental issues and how we can all make sustainable choices to reduce our impact on the planet. 
Curriculum links Key Stage 3 / Third Level:
England: Biology: Relationships in an ecosystem. Geography: Human and Physical geography
Scotland: Sciences: Planet Earth: Biodiversity and interdependence; Processes of the planet; Topical Science. Social Studies: People, place and environment
Northern Ireland: Geography: Contributors to Society, Contributors to the economy and the environment. Science: Organisms and health, Contributors to Society, Contributors to the economy and the environment
Wales: Science: Interdependence of organisms, The sustainable Earth, How things work. Geography: Locating places, environments and patterns; Understanding places, environments and processes
Supporting resources: