Badge-tastic seasonal activities!
We know how much young people just love getting outside and expressing their creativity! Our seasonal activities have been designed for children of all ages, and have been developed to encourage wildlife into your local area and explore their love of nature. 
From foraging tips to crafting a butterfly feeder, all of our activities use freely available – or recycled – materials and are suitable for children of all ages. Many of these seasonal activities support the badges for Girlguiding UK and The Scout Association. Leaders can also choose to reward their members with our fabulous WWF badges along the way.
Exploring the Natural World
Our seasonal activities are designed to encourage young people to explore the natural world, share their love for it, and become inspired to safeguard it. By helping young people to experience the wonders of nature, we can inspire them to become informed and caring 'green ambassadors' for our planet.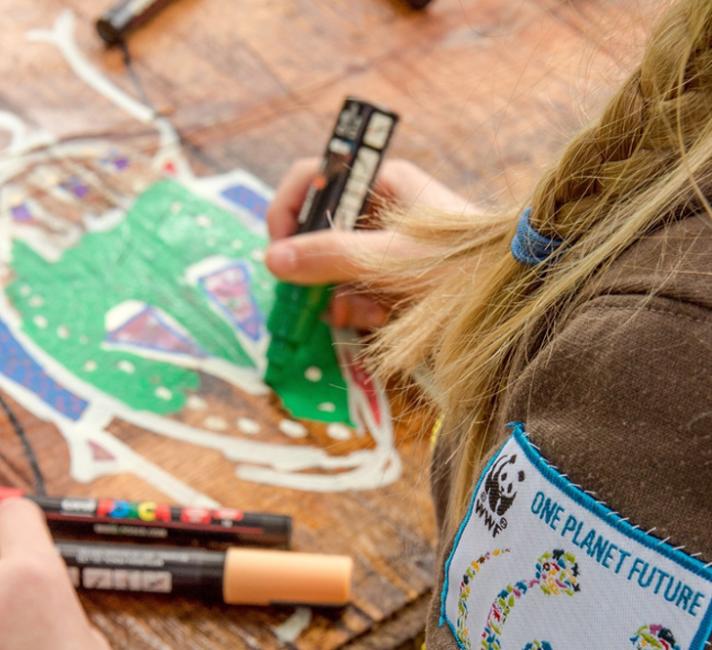 Fun seasonal activities
Our seasonal activities have been designed for young people between the ages of 6 - 16 years and will encourage your members to take practical action at home, at their meeting place and in the community. You can download them for FREE below. You can also register your group to access exclusive content and activities designed especially for our WWF Youth Groups.
Sign up for exclusive content
All of our youth group resources are freely available to youth groups and their members. You can also register your group to receive exclusive digital content, including invites to leader events, focus groups and much more. Registration is FREE, so sign up today →