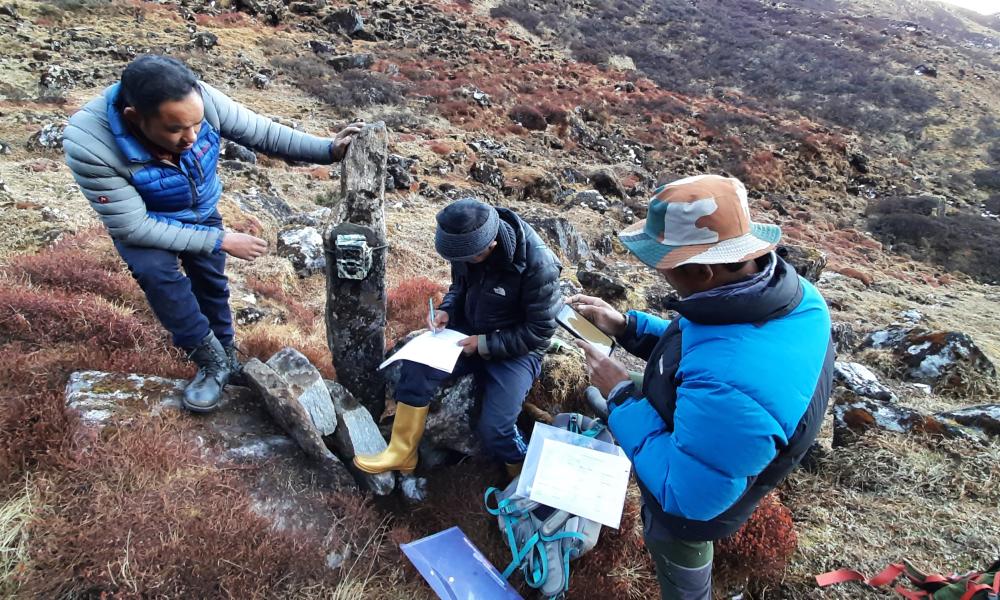 © Rohan Pandit
Himalayan Snow Leopard Expedition to Install Camera Traps in Sikkim, India
Little is known about snow leopards. They live in harsh, remote, mountainous landscapes with threats including habitat deterioration, conflict with people, poaching and illegal trade. Climate change is also adding additional pressure. With as few as 4,000 individuals remaining in the wild across 12 range countries, additional research is critical. A 2021 WWF report found that only 3% of the big cat's habitat has been rigorously studied.​ 
​WWF is supporting research wherever possible in the snow leopard range countries, in collaboration with national governments and other organisations, to build a more accurate picture of the snow leopard's global status. In Spring 2021, A dedicated team of WWF conservationists embarked on a 10-day expedition in the western part of the Khangchendzonga National Park, Sikkim, India. Trekking high into the mountainous terrain of the Himalaya, they checked the 28 camera traps that had been deployed just a few months earlier at altitudes between 4000m and 4800m and looked for signs of snow leopard prey species.  
Remarkably, images recorded by the camera traps have confirmed the presence of snow leopards in at least 3 locations so far, including an incredible sighting of a mother with two cubs. The team will continue analysing the thousands of images, using this important data to gain vital information on the presence, distribution, population and prey of snow leopards, so we can better understand how to protect them.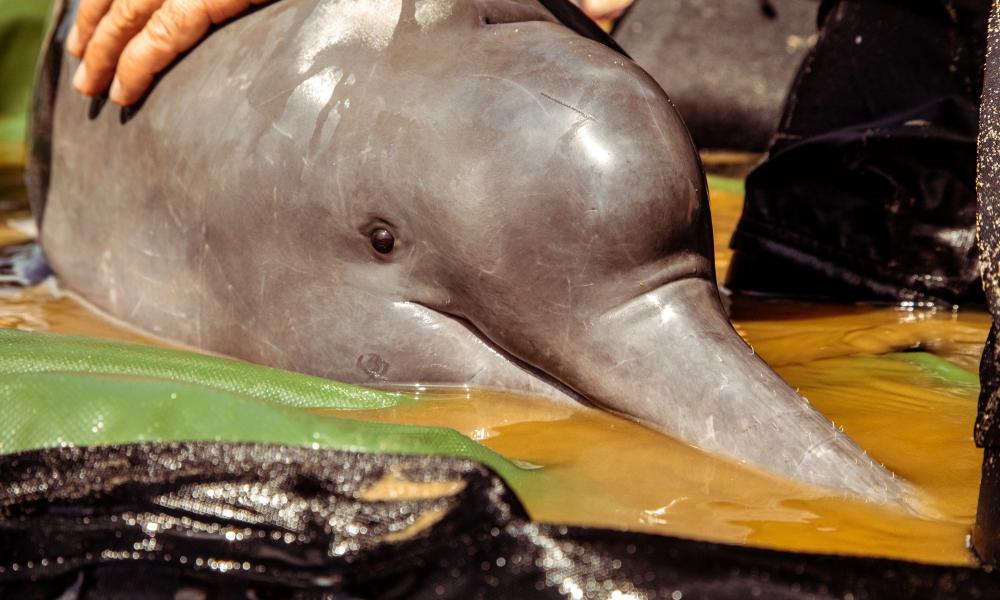 @camilodiazphotography - WWF Colombia
Tagging River Dolphins in the Colombian Amazon
For decades, the Guaviare river in the Colombian Amazon was inaccessible to conservationists due to the nation's civil war and the area being occupied by militants of various factions. This meant studies on this river and its surrounding areas were impossible, despite them being a key landscape for wildlife and endangered species such as the Amazon river dolphin. ​ 
​However, for the first time since a historic peace agreement in November 2016 put an end to the conflict – and also since the outbreak of the global COVID pandemic – scientists were able to conduct a 10-day expedition on the Guaviare river in February 2021. Supported by WWF-UK, a team of 20 researchers cruised over 400km of the river to analyse the abundance of river dolphins and other species. 
The team, which included WWF staff, observed 188 Amazon river dolphins and successfully attached satellite transmitters to two individuals - a mother and her calf. This brings the total number of tagged dolphins in Colombia to 16. The transmitters will allow the team to track the movements and habitat use of the animals, so we can identify important reproduction and rearing sites that need protecting. During the voyage, the team were also able to analyse species of freshwater macroinvertebrates, butterflies, dragonflies, fish, amphibians, reptiles, birds, bats, and plants.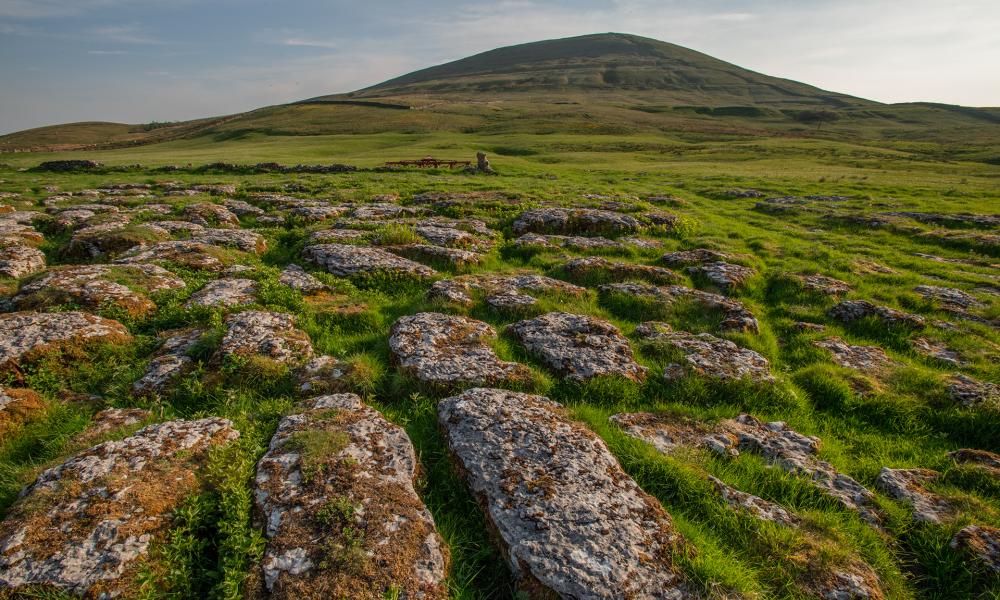 © Andrew Parkinson / WWF-UK
Wild ingleborough
We have partnered with Yorkshire Wildlife Trust, Natural England, University of Leeds, United Bank of Carbon, and Woodland Trust to restore over 1,150 hectares around Ingleborough in the heart of the Yorkshire Dales. We are working together with local communities and farmers to share skills and knowledge to create a wilder future for this iconic landscape.  
Covering an area from the River Ribble up towards the mountain summit, Wild Ingleborough will see the restoration of peatlands and the expansion of native woodland and scrub, to remove and store carbon, helping to tackle the climate emergency. By supporting nature's recovery, the project will protect and restore wildlife-friendly habitats for animal species such as red squirrels and curlews, and plants such as the globeflower and nine species of ferns that can be found in the area. In some places, vegetation will regenerate naturally. In others, we'll connect areas of woodland by planting 30,000 trees over the next year. We'll also restore areas of blanket bog – an ancient habitat which is important for storing carbon, as well as being home for many wading birds.  
Already, 300 hectares of land are being restored as part of the first phase of the project, with 3,000 native trees planted, including rowan, hawthorn and hazel, and hundreds of metres of drystone wall rebuilt. We hope that this project will provide a living example of how the UK's uplands can be restored, allowing both people and nature to thrive.