How we made a difference in 2020
This year our work has made a real impact - we couldn't do what we do without your support.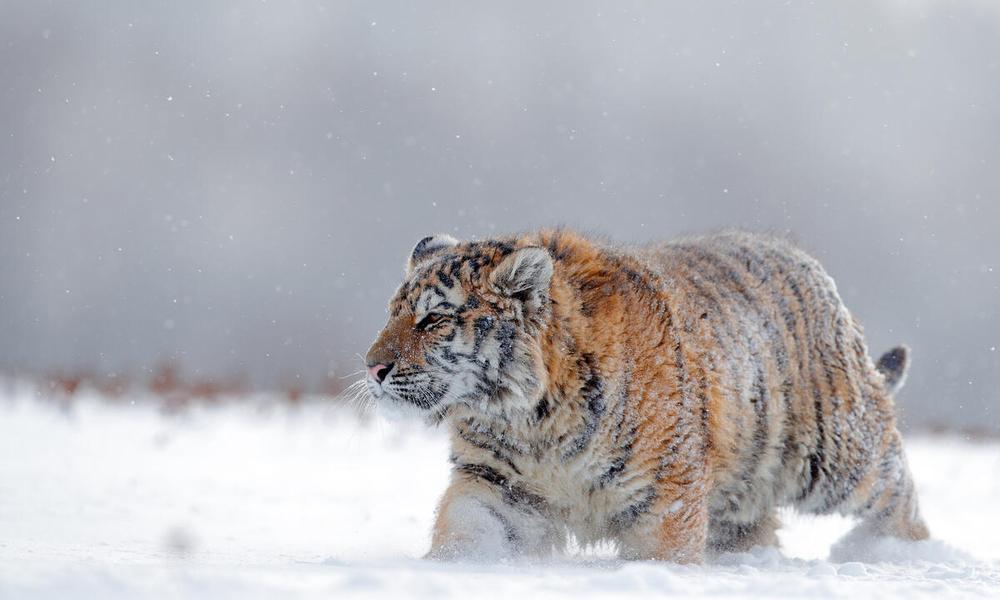 © Shutterstock / Ondrej Prosicky / WWF-International
Russian tigers roar back
Tigers had been almost wiped out in the province of Evreiskaya in the Russian Far East. But with your support we worked with partners to release tigers from the rehabilitation centre back into the wild. A survey revealed there's now a stable population with an estimated 20 individuals. Even better, they're successfully breeding: the survey found three tigresses with litters of one, two and three cubs. 
Sir David Attenborough inspires millions in new film
During his lifetime, Sir David Attenborough has seen first-hand the monumental scale of environmental change caused by human actions. Now, he's sharing his vision for the future in David Attenborough: A Life on Our Planet, a stunning film produced by Silverback Films and WWF.  He outlines how we can tackle this crisis, inspiring millions of people to take action for our planet, including decision-makers and key influencers. The film had the widest release of any documentary in UK cinemas and was also launched on Netflix, with many holding digital screenings for their communities to help spread the word.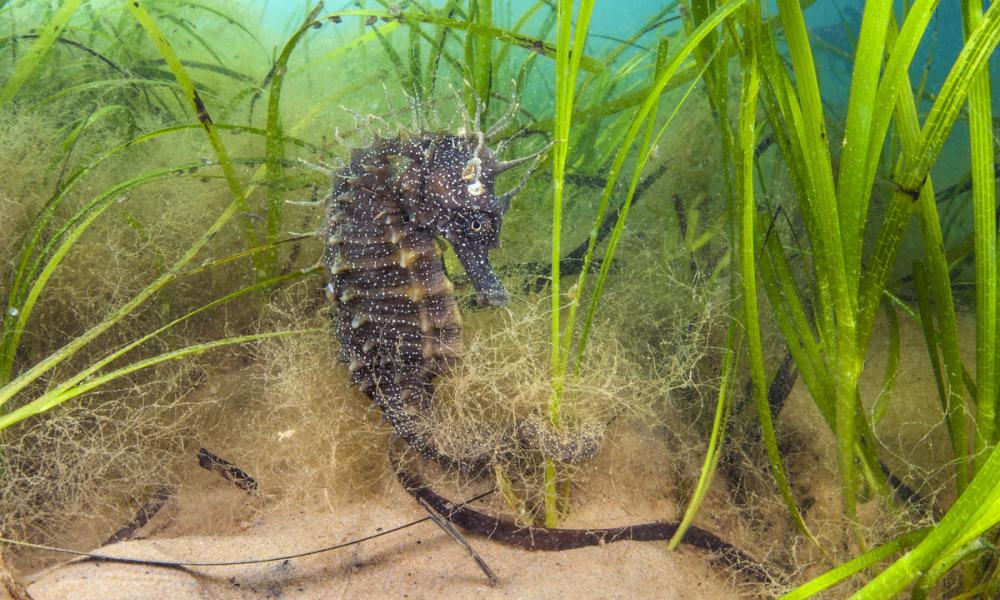 © naturepl.com / Alex Mustard
Our research shows how we can turn things around
Our Living Planet Report 2020 warned that global wildlife is in freefall. Population sizes of mammals, birds, fish, amphibians and reptiles have fallen an average of 68% globally since 1970 – more than two-thirds in less than 50 years.  
This year's report included new research from a global group of scientists which confirms for the first time the actions that can halt and reverse the downward spiral of wildlife loss. The research shows that, with urgent and ambitious global action in both conservation and the food and agriculture system, it may still be possible to put nature on a path to recovery by 2030. 
Restoring the UK's marine habitat 
We're working with Sky Ocean Rescue, Swansea University and Project Seagrass to bring incredible underwater meadows back to life. Together we've planted over 1 million seagrass seeds in Pembrokeshire, restoring 20,000 sq metres of vital seagrass habitat. This is part of the biggest seagrass restoration project ever undertaken in the UK, where up to 92% of our seagrass disappeared in the last century.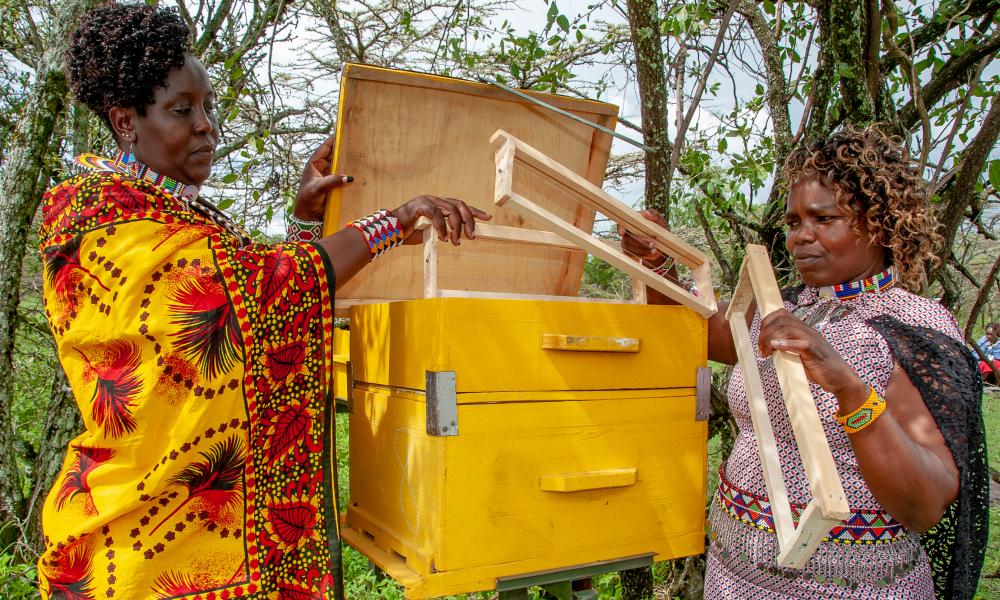 © Austine Okande / WWF-Kenya
Supporting community-led conservation
In November we launched our Land for Life appeal, raising urgent funds to secure the livelihoods of more than 27,000 people in Kenya and Tanzania, as well as the precious wildlife that shares their home. The project is due to start in mid-2021 and will be led by WWF-Kenya and WWF-Tanzania in collaboration with local communities and partner organisations. Through conservation that's owned and driven by communities, we can support local people to manage their natural resources sustainably, with benefits for people and wildlife. 
Phasing out polluting vehicles 
This year the UK Government announced the speed-up of the move to electric vehicles, with the sale of new petrol and diesel cars set to be banned from 2030. This is great news for the climate, for air quality and for our health. We've been calling for this to happen for several years – producing two reports back in 2018 that showed how bringing forward the date we phase out polluting vehicles will put UK companies in the driving seat, improve the health of the nation and cut our emissions.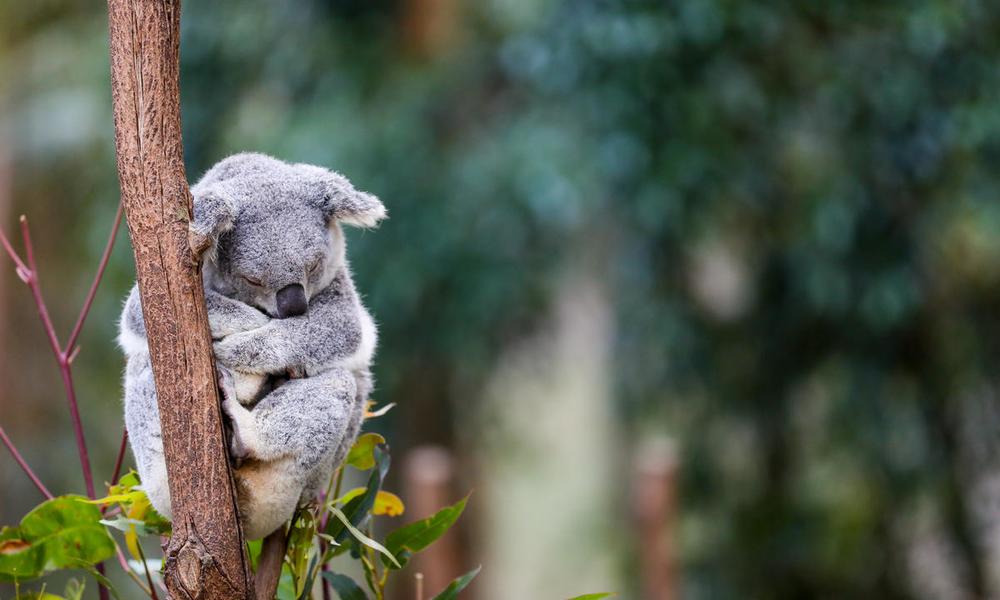 © Shutterstock / Spill Photography / WWF
Emergency help following Australia's bushfires
You donated more than £2.7 million to our Australia bushfire emergency appeal. Up to 190,000 sq km of forest were destroyed by the fires, and nearly 3 billion animals were estimated to be affected, including 60,000 koalas. Your support helped us partner with organisations providing veterinary care, food and water for starving animals, and even deploying sniffer dogs to find surviving koalas. It's also helping us assess the damage, protect and replant forest habitat, and advocate for better climate policies from the Australian government. 
Tougher laws for nature 
With the support of thousands of you, we stood up for nature this year and played a key role in campaigning for new laws to be added to the Environment Bill.  Once passed, the new laws will mean that many of the riskiest products imported to the UK can no longer be linked to illegal deforestation. This is a huge win – getting us one step closer to stopping the UK's involvement in damaging nature overseas for good. 
But we still have work to do. We'll be pushing for stronger laws in the new year to ensure forests and habitats around the world are protected from all destruction, not just destruction classed as 'illegal'.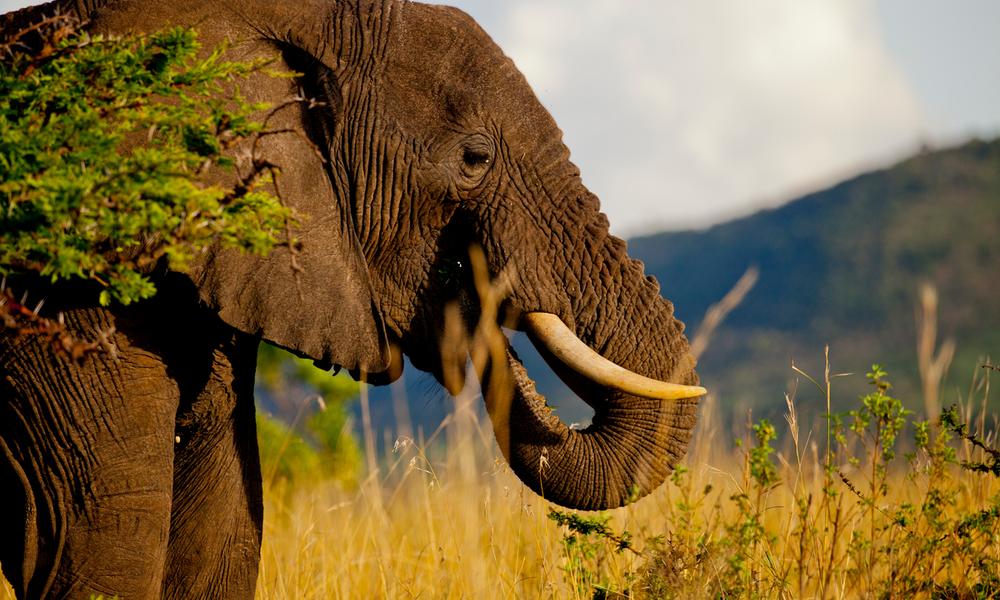 © Greg Armfield / WWF-UK
Driving down elephant poaching
Elephant poaching has been falling in one of Africa's most iconic landscapes, the Mau-Mara-Serengeti. Historically, more than 60 elephants were killed by poachers here each year, but for each of the past five years, numbers have been down to single digits. A vital part of that success is working with communities in Kenya, who are the guardians of their lands and who play a crucial role in protecting wildlife. With your continued support, we can reach our goal of zero poaching in the region. 
Protecting our standards
With your help we stood up for our food, animal welfare and environmental standards in trade deals—to protect our health, our countryside and our planet. We joined forces with Bite Back, Jamie Oliver and Greener UK to 'Save Our Standards' and push this issue to the top of the agenda. Through a powerful combination of media coverage, local scarecrow pop ups, targeted advertising, polling and using social channels to inspire people to contact their MP, the government heard us. They have passed new rules to give farmers and experts a stronger voice on final trade deals, making it much harder to trade away our standards. 
© Jeremiah Armstrong / WWF-Canada
Millions unite for Earth Hour
On Saturday 28 March at 8:30pm millions of you united around the world for Earth Hour to show you care about the future of our planet.  
This year, as well as switching off your lights, many of you joined in online in different ways, from virtual cycle rides and silent discos to live quizzes and online meditations. We were so inspired to see a global community come together at a time like this in support of each other and the planet, our shared home. 
Stopping new dams in the Mekong 
Plans to significantly increase dam building in one of the world's most biodiverse rivers have been put on hold. Following years of campaigning by WWF and others, Cambodia has called a 10-year halt to the development of new hydropower dams on the mainstream of the Mekong river. The dams would have caused irreversible damage to unique ecosystems, harming the livelihoods of millions of people; and to the home of the world's largest population of endangered Irrawaddy dolphins.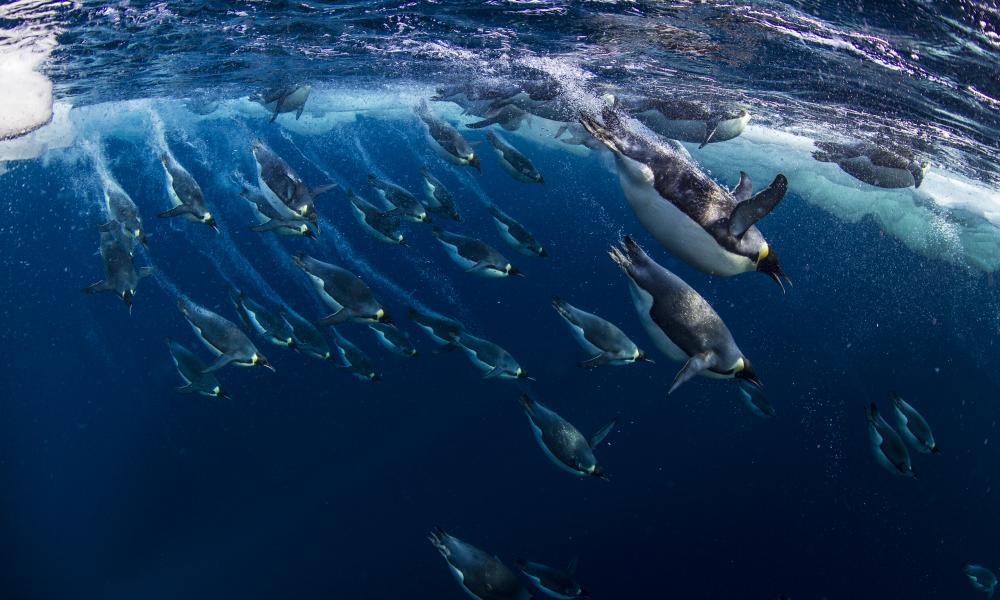 © National Geographic Creative / Paul Nicklen / WWF
Over a decade of research comes together to secure protection for penguins
More than 70 scientists from 12 nations have used satellite and electronic tracking data, gathered over a period of more than ten 10 years, to map over 4,000 individual animals in Antarctica. This data will help us secure long-term protection for crucial wildlife habitats in the Southern Ocean. 17 different species were involved in this huge study, including five species of penguin, whales, seals and other seabirds. As Antarctica experiences rapid climate change, it's vital that these key wildlife feeding areas are protected from current and future threats. 
Sniffing out wildlife crime 
Thanks to your support, eight more sniffer dogs and their handlers have graduated their training school and will be joining the ranks of India's "Super Sniffers", working to tackle illegal wildlife trade. India's wildlife sniffer dog force (supported through TRAFFIC) is now 74 strong. For the first time, dogs will be deployed by the Railway Protection Force on India's busy rail network where they will work in critical locations used to smuggle wildlife contraband such as tiger bones and elephant tusks.