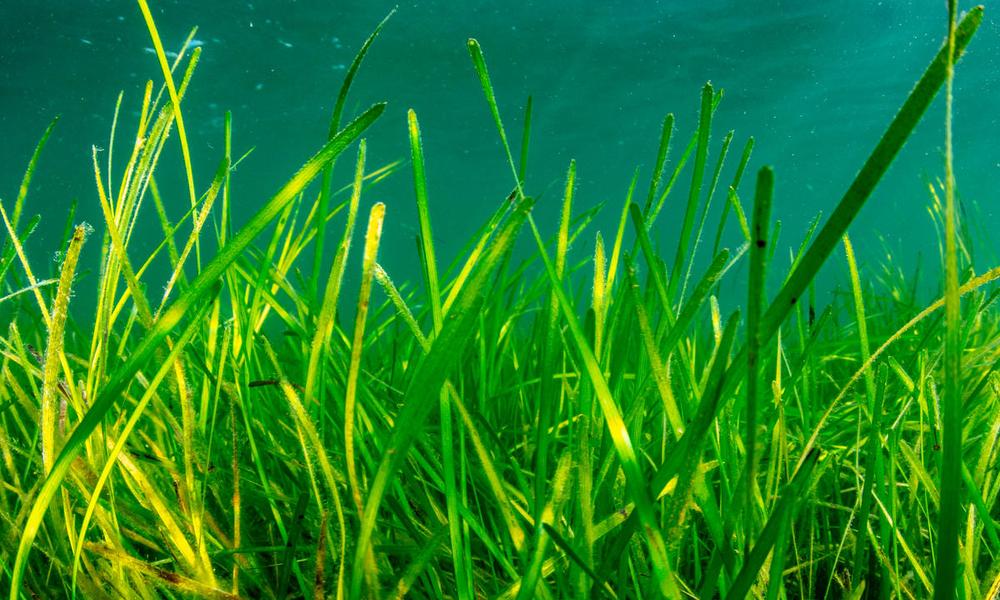 © Lewis Jefferies / WWF-UK
What is seagrass?
Seagrass is the world's only flowering plant capable of living in seawater and an incredible ally in the fight against climate change. Globally, seagrass captures carbon up to 35 times faster than tropical rainforests, accounting for 10-18% of total ocean carbon storage despite covering less than 0.1% of the seafloor. Seagrass can also help protect our coast from damaging storms and erosion through dampening the force of waves and is very effective at removing pollutants from our waters.
In the UK, seagrass meadows are a vital habitat for marine life. They support biodiversity by providing essential nursery habitat for important fish species, such as cod and plaice, and charismatic species such as octopus, dogfish, and seals. Globally, 10,000 m2 of seagrass habitat can support 80,000 fish and over a million invertebrates.
Yet, over the last century, we have lost up to 92% of our seagrass meadows in the UK. Global estimates suggest we lose an area of seagrass equivalent to two football pitches every hour. The reasons for this decline include pollution, coastal development, and anchor damage.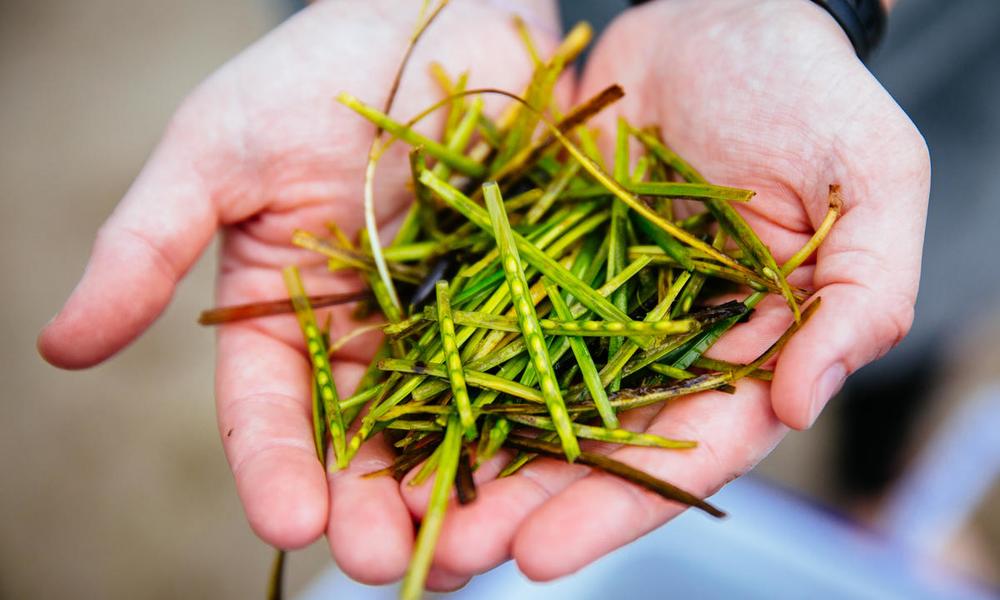 © Greg Armfield
What we are doing to help: Seagrass Ocean Rescue
WWF is working with several partners and donors to bring these incredible underwater meadows back to life, by launching the biggest seagrass restoration project ever undertaken in the UK.
Seagrass Ocean Rescue is WWF-UK's ambitious plan to help the UK restore 15% of seagrass habitats by 2030. We are working to plant up to 18 hectares of seagrass by 2026 and develop a mechanised restoration approach that will enable future restoration efforts to dramatically upscale future plantings. Communities are at the heart of the Seagrass Ocean Rescue projects and WWF aims to empower people to improve their local environment, while developing invaluable skills and a lifelong interest in marine conservation.
We are also busy advocating for change to ensure that there is an enabling policy environment in place to scale up coastal restoration efforts. We are urgently calling on our government to make the UK a global leader in restoring ocean health and combating climate change.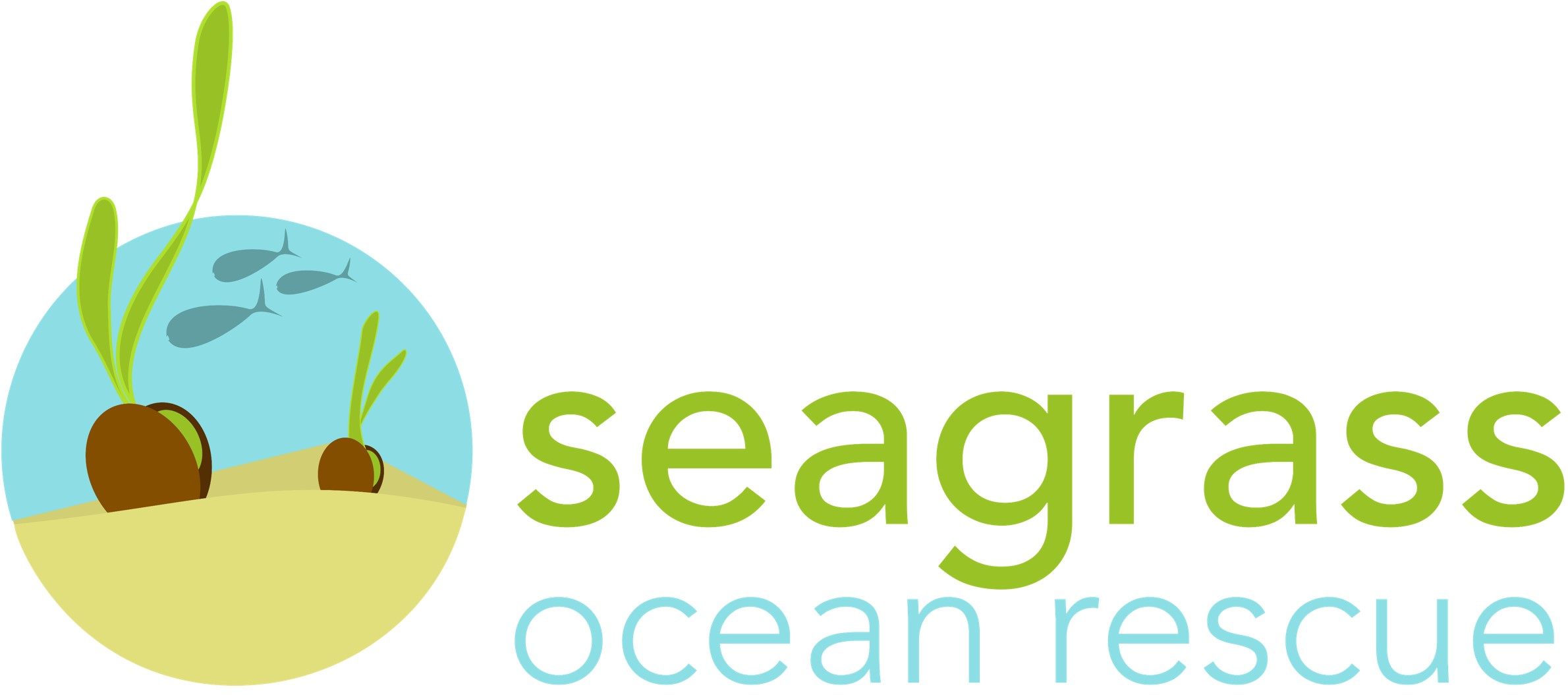 Our Seagrass Ocean Rescue Partners
Seagrass Ocean Project is made possible thanks to our fantastic delivery partners (Swansea University, Project Seagrass, North Wales Wildlife Trust, Pen Llŷn a'r Sarnau SAC, Royal Botanic Gardens Edinburgh, Edinburgh Shoreline Project, Heriot-Watt University, Scottish Seabird Centre, The Ecology Centre, Marine Conservation Society), funders (Sky, DPD, Liz Earle Beauty, Carlsberg, Aviva, Scottish Power Foundation, National Lottery Heritage Fund, NatureScot) and philanthropic donors.
Find out more about the work we are doing below.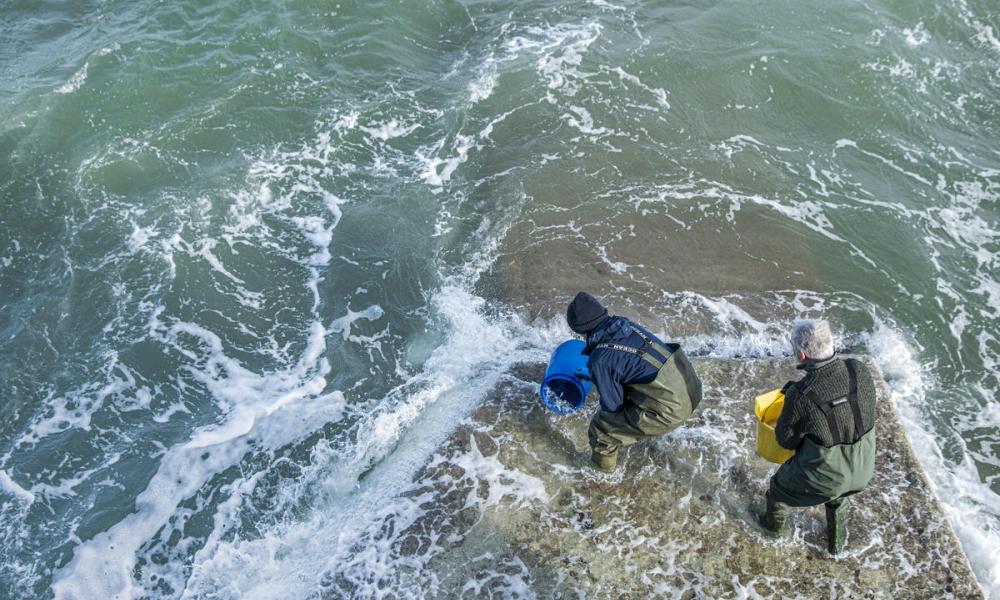 © Joseph Gray / WWF-UK
North Wales
In North Wales we are working with local communities and volunteers to restore 10 hectares of seagrass meadow (larger than 18 football fields!). Alongside Project Seagrass, Swansea University, North Wales Wildlife Trust and Pen Llyn a'r Sarnau Special Area of Conservation we are developing the most ecologically sound and community centric programme of restoration across the Llyn Peninsula and Anglesey.
To upscale restoration efforts, we are also trialling mechanisation of some elements of the process, from seed collection and seed processing, right through to seed planting. This work aims to make it easier and quicker to restore larger areas of seagrass.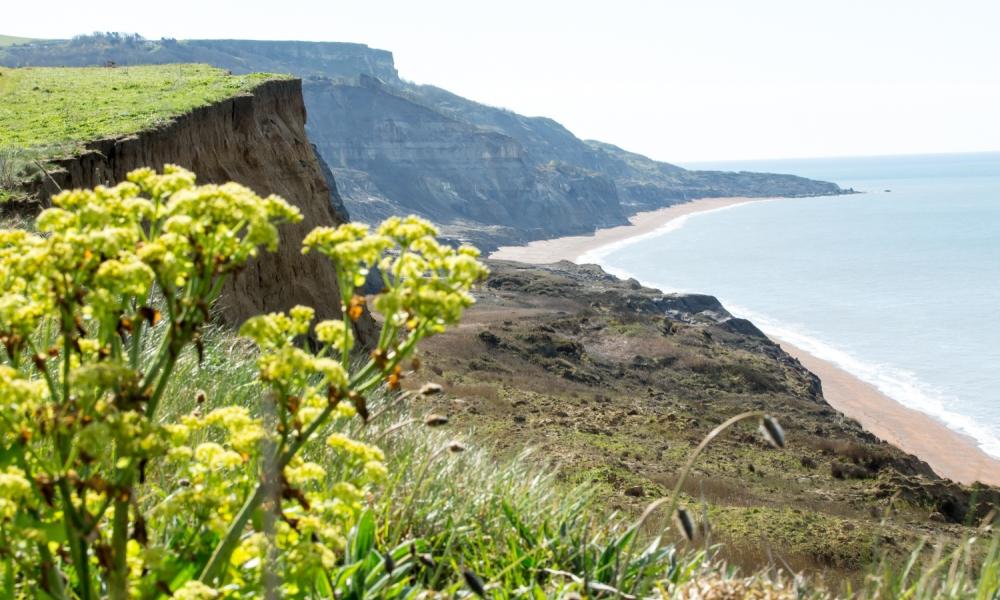 © Action Challenge
The Solent and Isle of Wight, England
In the Solent area and Isle of Wight, WWF, Project Seagrass, Swansea University and Arc Consulting are working closely with Natural England to test a variety of innovative methods for seagrass restoration. This work will determine the very best technique to use for all future restoration work and provide a blueprint for seagrass restoration in England.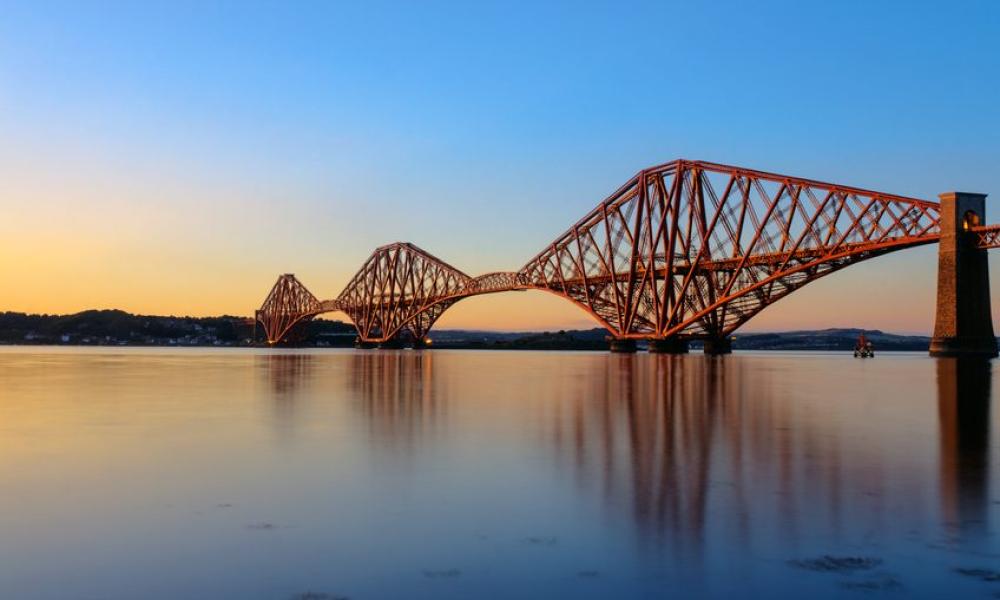 © istock
Firth of Forth, Scotland
Our unique project in the Firth of Forth is restoring both seagrass and oysters in combination! Community is truly at the heart of this project, and it is hoped that the restoration work being undertaken will be replicable and scalable by the local people into the future, inspiring greater local stewardship of the marine environment. Our work in Scotland is undertaken in collaboration with a multitude of fantastic local partners including the Royal Botanic Gardens Edinburgh, Edinburgh Shoreline Project, Heriot-Watt University, Scottish Seabird Centre, The Ecology Centre, Marine Conservation Society and Project Seagrass, all bring a wealth of invaluable knowledge to the project.
What have we already achieved?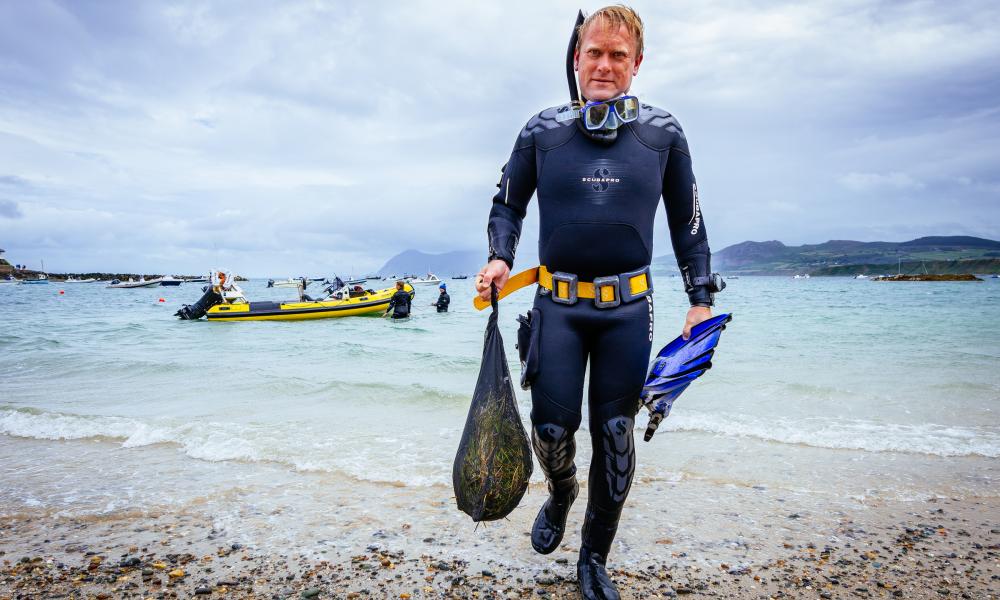 © Lewis Jefferies WWF-UK
Dale, Wales
Together with Sky Ocean Rescue, Swansea University and Project Seagrass we collected and planted approximately 1.2 million seagrass seeds across 20,000m2 in Pembrokeshire, Wales.
Between 2019 and 2021, WWF worked with 2,108 volunteers from 44 separate organisations to do this, amounting to over 4,500 hours of volunteer time. Seagrass restoration like this will benefit local coastal economies, support fisheries, help to improve water quality by removing excess organic material and nitrogen, as well as help address climate change through ecosystem services seagrass provides for climate change mitigation and adaptation.  
The project involved extensive work with local stakeholders and the communities – who helped choose the exact location of planting in Dale Bay - to ensure that it has a positive benefit for all. The project additionally established a local Seagrass Community Group to advise on the future management of the restored seagrass which still runs today.
As we stare a climate and biodiversity emergency in the face, it's fantastic to see the enthusiasm and hard work of so many people of all ages and walks of life supporting our project to help combat these global emergencies. To realise the larger scale benefits of seagrass restoration for helping mitigate climate change and supporting our beleaguered fisheries, we need the UK government to commit to a programme of ocean recovery as part of its net zero commitment.