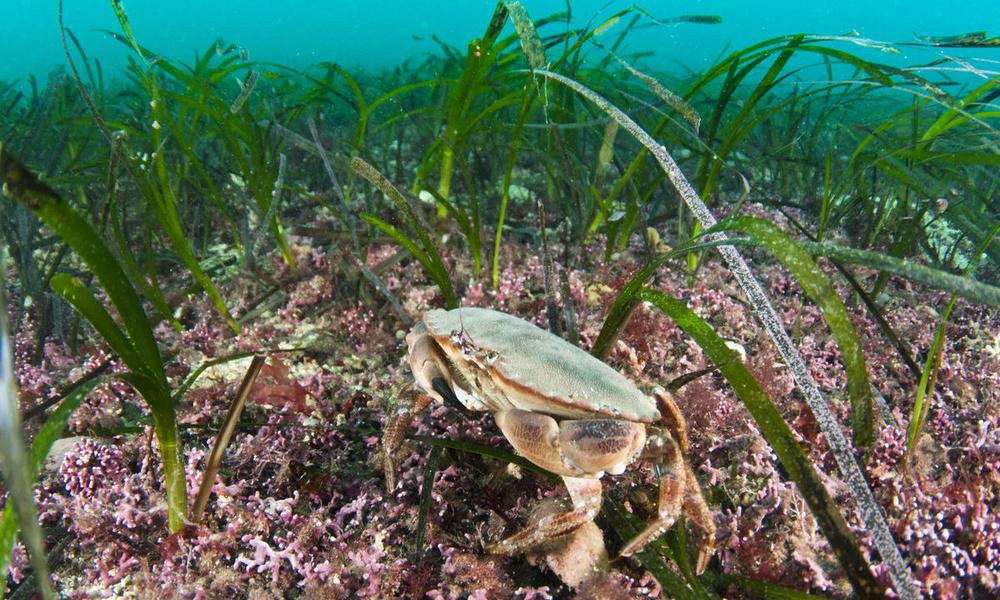 © naturepl.com / SCOTLAND: The Big Picture / WWF
Seagrass - our ally in tackling the climate and nature crisis
The ocean has great potential in helping us adapt to and mitigate the effects of climate change and reverse the loss of nature. But it can only do that if it's in a healthy state and its resources are being used sustainably.  
Seagrass absorbs and stores carbon and provides a vital home for nature. Healthy meadows can also help protect communities from the impacts of coastal erosion and flooding. However, we have lost up to 92% of UK seagrass meadows.   
WWF Cymru are working with Project Seagrass to restore seagrass meadows in north Wales and demand large-scale restoration across Wales.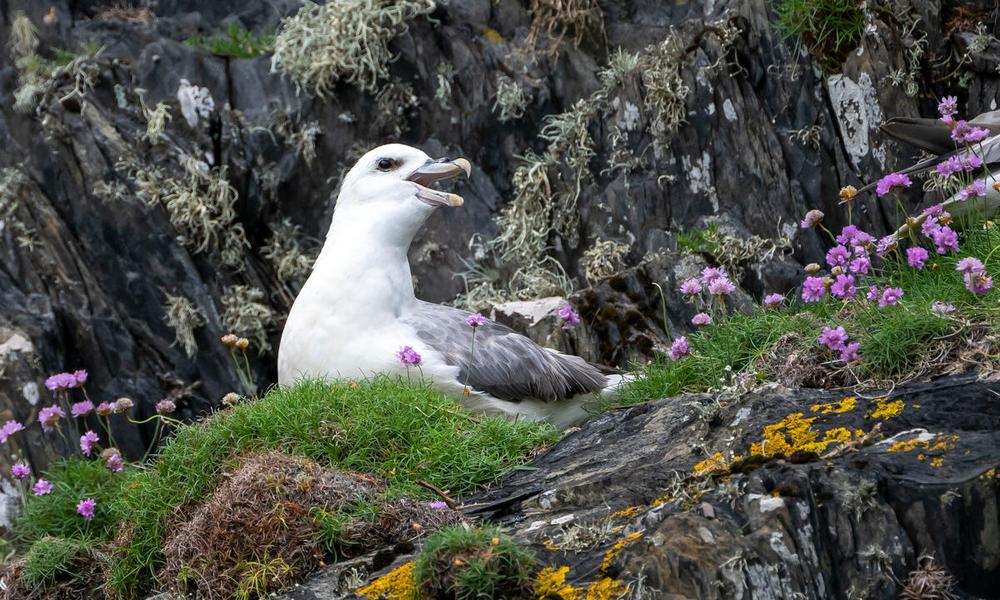 © Matt Horwood / WWF UK
Welsh Seas
The ocean supplies nearly half the oxygen we breathe, absorbs over a quarter of the carbon dioxide we produce, regulates the climate and contributes to food security.
Welsh seas cover 43% of Wales and are home to an abundance of marine life including globally significant colonies of seabirds and important habitats such as seagrass and seaweed. They support industries, livelihoods, cultures and communities.
Yet, the health of our seas is in decline and they are at threat from pollution, unsustainable human activity and climate change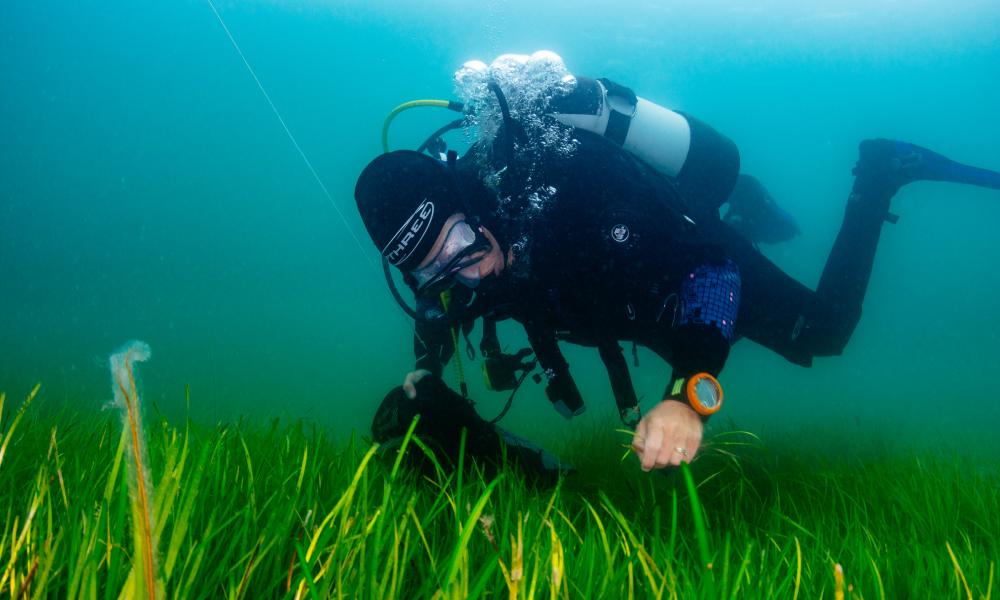 © Lewis Jefferies / WWF-UK
SEAGRASS OCEAN RESCUE
As part of this UK wide project, WWF Cymru are working with local partners and communities to restore seagrass meadows.
In 2020 we successfully planted two hectares of seagrass meadows at a pilot site in Dale, which sits within the Milford Haven waterway.
In 2022 we launched a project  to restore ten hectares of seagrass meadow on the north Wales coast, in the areas of Anglesey and the Llyn Peninsula.  
We aim to plant over 5 million seagrass seeds by the end of 2026. This Winter/Spring planting begins on the Llyn Peninsula.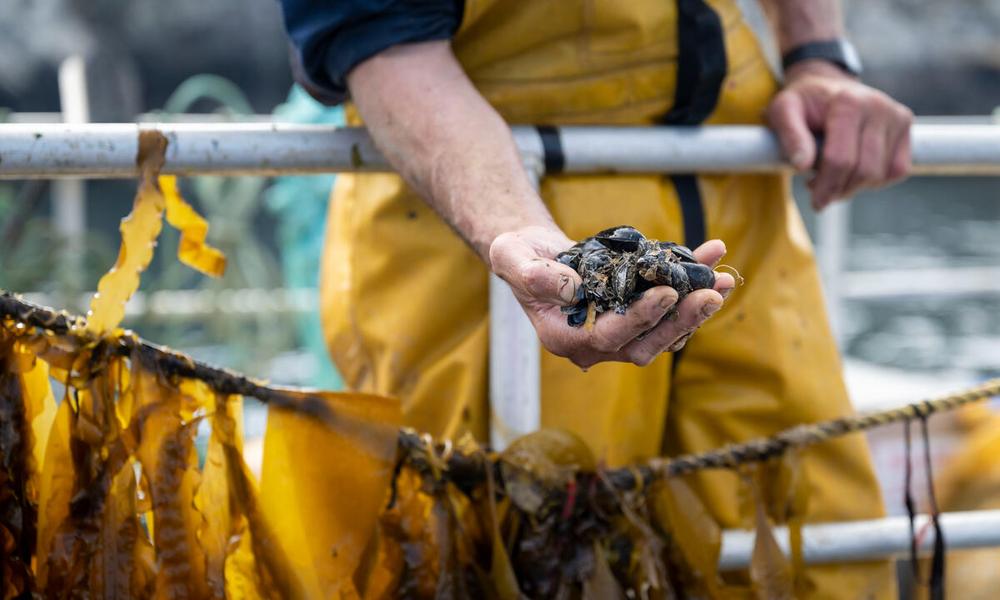 © Matt Horwood / WWF UK
Managing our seas
By better managing our seas in Wales we can make sure they continue to provide us with essential benefits and exciting opportunities for innovation and sustainable livelihoods.
Healthy and resilient Welsh seas can provide a range of benefits including:
food security,

sustainable livelihoods,

protection from coastal erosion

well-being benefits.
They also offer potential for emerging industries that can help us on our journey to net zero.
An example of this is regenerative ocean farming – growing seaweed and shellfish side by side in the wild. Seaweed as a food is full of nutrients and excitingly it has the potential to be used as an alternative to animal feed to reduce methane gases, as a bio-plastic to replace plastic packaging and more.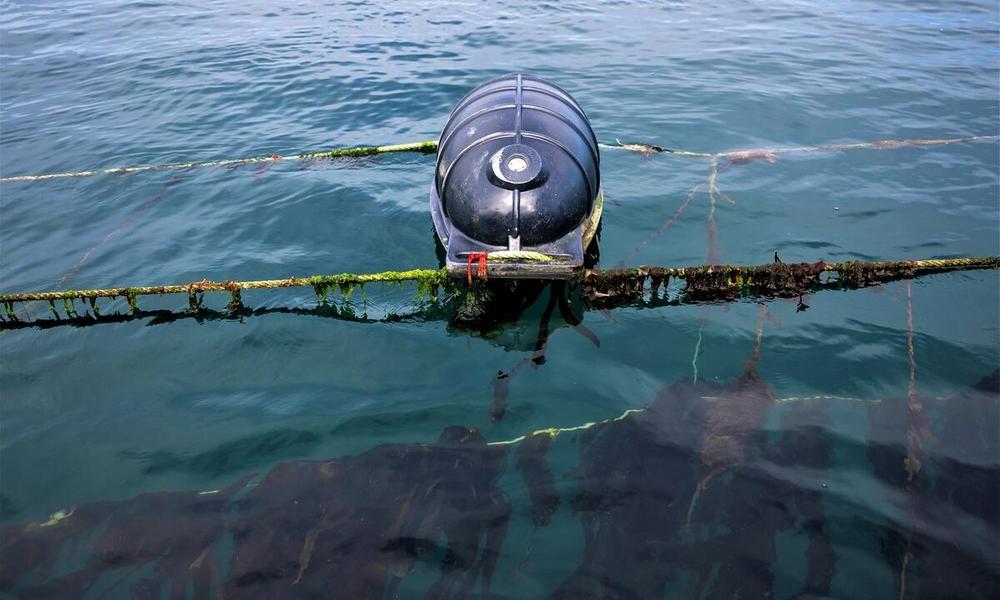 © Matt Horwood / WWF UK
OCEAN FARMING IN PEMBROKESHIRE
We're working with a regenerative ocean farm, Câr y Môr in West Wales, to support the growth of a sustainable seaweed industry in Wales.
Câr y Môr  is the first community-owned farm in Wales and they aim to improve ocean health and support community wellbeing by providing sustainable jobs and volunteering/learning opportunities.
We're working with Câr y Môr to measure the benefit of the farm to nature and the environment and explore the potential role seaweed can play in helping us tackle the climate and nature crisis.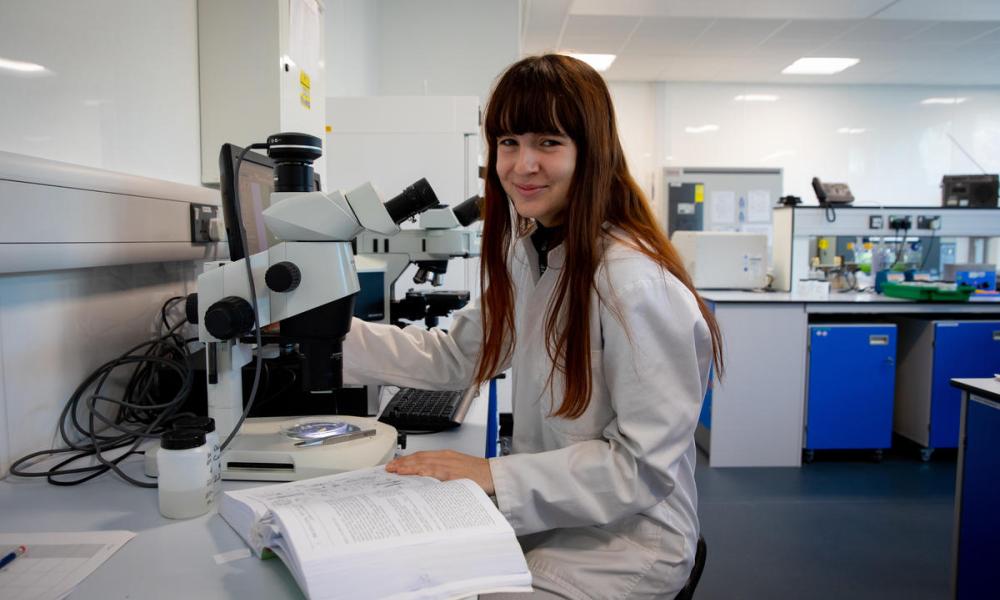 © WWF-UK / Greg Armfield
Making a Difference
Restoring and protecting Welsh seas will need a combined approach from industry, environmental organisations, academic institutions and government. We're calling on the Welsh Government to show leadership and ambition through:
Creating a world-leading ocean recovery programme that is backed by legal commitments and investment.

Working with communities and sea users to manage and protect Wales's remaining healthy seagrass beds.

Investing in an ambitious programme of seagrass restoration along the Welsh coastline.

Supporting the development of innovative, sustainable industries, such as seaweed farming.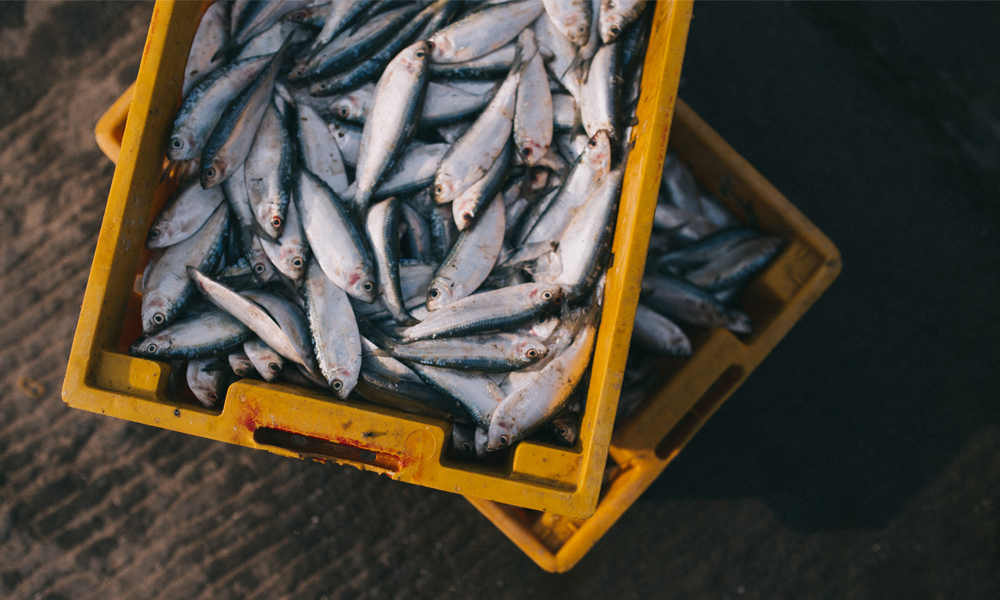 © Nguyen Linh / Unsplash
What can I do?
By following these top tips, you can help to protect the world's oceans and the 800 million people who rely on them for food and income.