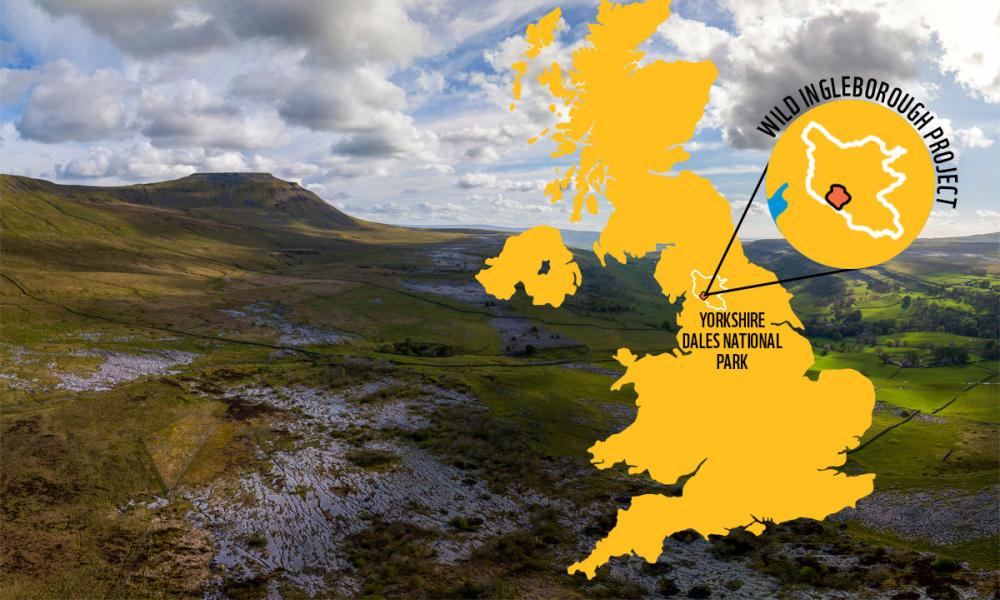 © Andrew Parkinson / WWF-UK
CREATING A WILDER FUTURE
In the heart of the Yorkshire Dales, a beacon of nature recovery is emerging. We've partnered with Yorkshire Wildlife Trust, Natural England, the University of Leeds, the United Bank of Carbon, Woodland Trust and local communities to restore over 1500 hectares around Ingleborough. 
The land around Ingleborough is big, open and breath-taking. The great limestone pavement looks more like the surface of the moon than the earth. It feels wild. 
But the reality is that this land is not as wild as it should be. It should be a patchwork of woodland, heather moorland, lichen heathlands and blanket bog – but over the years its rich diversity has been lost. 
We want to create a wilder future for Ingleborough. We want to bring back ancient woodland, hear skylarks sing over limestone grasslands and witness spectacular displays of wildflowers. 
PROGRESS SO FAR
Around 85,00
TREES PLANTED
62 ha
OF PEAT BOG PROTECTED
304 ha
OF LAND UNDER RESTORATION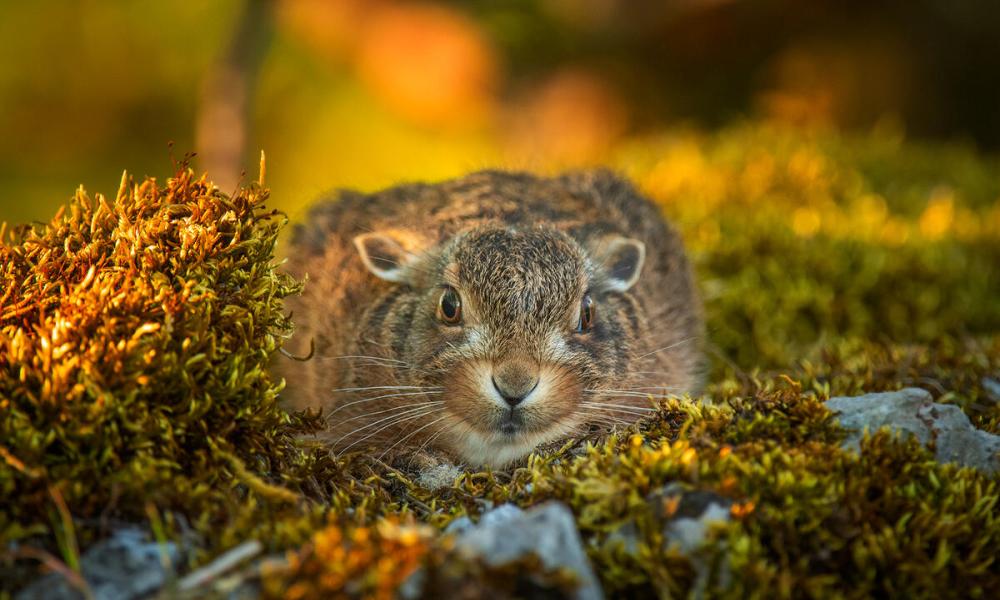 © Andrew Parkinson / WWF-UK
A PARTNERSHIP WITH A VISION
Our partnership is supporting low intensity farming, restoring wildlife-friendly habitats, and sharing skills and knowledge, so we can help make Ingleborough a haven for nature and people. By working together, we can use this project as an example of how we can restore nature and tackle the climate crisis.  
This work is only possible with the wisdom and support of local people. We'll be working with landowners, farmers and communities to share knowledge and support a thriving local economy. 
Local knowledge is helping us create new ways for communities and visitors to get involved, learn more about Ingleborough and discover why its natural recovery is so important.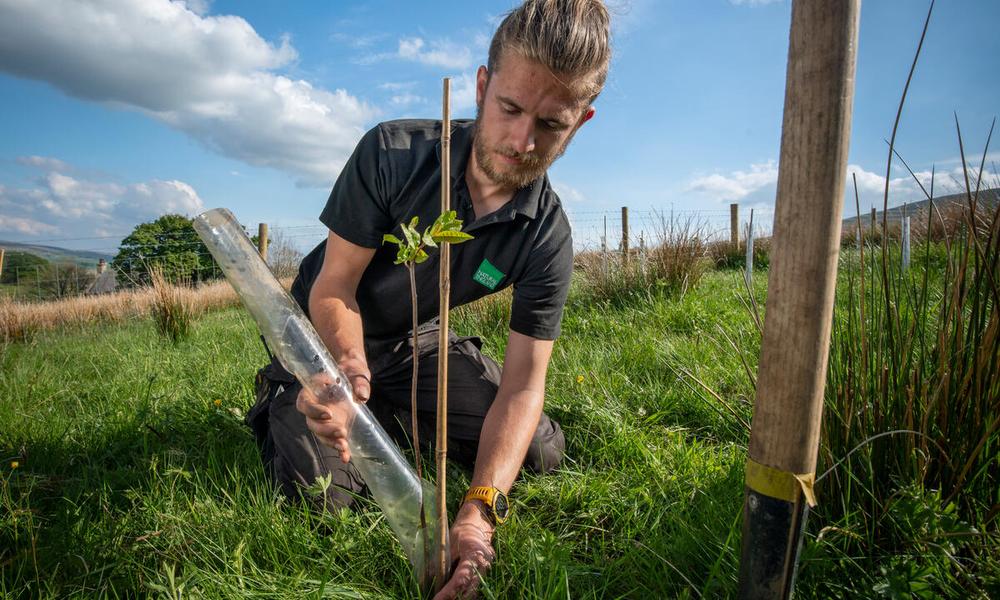 © Joseph Gray / WWF-UK
WHAT WE'RE DOING
Wild Ingleborough will show what's possible when we restore a large area of UK uplands. In some areas, vegetation will regenerate naturally. In others, we'll connect areas of woodland by planting trees in the area. We'll also restore areas of blanket bog – an ancient habitat which is important for storing carbon, as well as being home for many wading birds.  
We are restoring the home of the red squirrels, skylarks, butterflies and all the other wildlife that lives there. We'll also be protecting against flooding, improving the water and soil quality, and enabling more carbon to be absorbed by the land.   
We are only at the beginning. This project will run for many years, acting as an example of community-centred nature restoration, for others to follow in the UK and around the world. 
WHAT INGLEBOROUGH COULD LOOK LIKE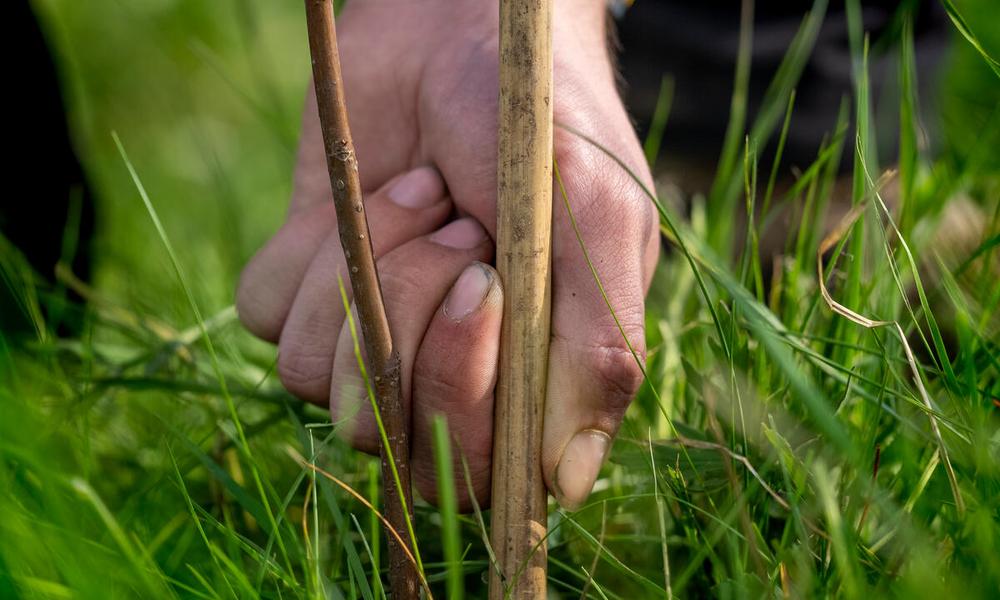 © Joseph Gray / WWF-UK
Tackling the climate crisis
Through planting trees and restoring woodland we are helping to keep carbon in the ground and out of the atmosphere. However, the real star of the show is blanket bog – one of the UK's most powerful carbon stores.   
This habitat could unlock the secret to reducing our carbon emissions. But unfortunately, most of the UK's blanket bog has been damaged or degraded, causing harmful carbon to be released into the atmosphere.  
This makes what we're doing at Ingleborough so vital in tackling the climate crisis. By protecting and restoring one of our rarest, most precious habitats, we can put nature at the heart of climate action. 
Want to get involved?
We welcome volunteers to Wild Ingleborough to help with a wide variety of practical tasks ranging from tree planting to butterfly surveying.
Long-term volunteer opportunities currently available at Wild Ingleborough can be seen here.
We need lots of help with a variety of practical tasks over the coming months. Check out our Wild Ingleborough Practical Conservation Days and book your place here.