WWF-UK are excited to announce that we've recently collaborated with the Art Room team at children's mental health charity Place2Be.
The Art Room uses art to support and enhance children and young people's wellbeing. During the lockdown period, the team created a series of free projects for primary aged children to make at home or school together with parents, carers or teachers.
We've been working with the team to create the 'Growth' project. This project emphasises the importance of children being able to creatively express themselves and connect with nature to enhance wellbeing and improve mental health. The project invites children to explore their roots, environment and how they can grow together with others as a metaphor for personal growth. It takes children on a journey through nature; they can reflect on the past, feel nurtured in the present, and flourish in the future.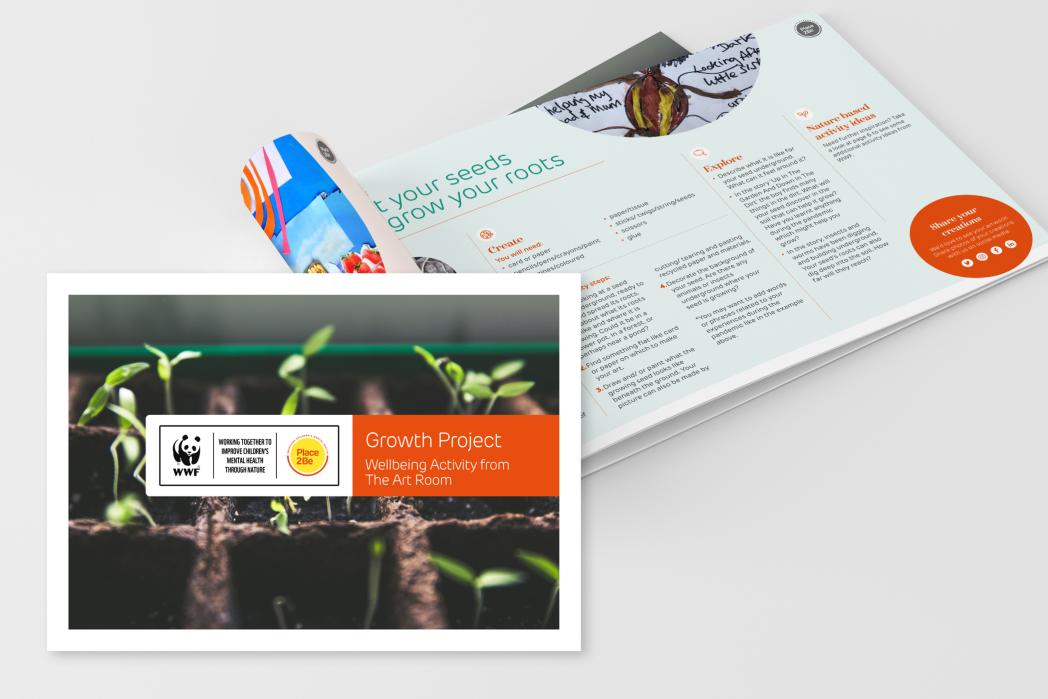 © WWF-UK
Primary teachers can use this resource with their classes to encourage pupils to connect with nature. You could work through the whole resource, focusing on one project per week, or just dip in and out for creative nature projects and outdoor activities to support pupils' wellbeing and relevant curriculum topics. You might also wish to complement the learning with these other resources.
Thriving with Nature (PDF): a guide to making the most of the UK's natural spaces written in partnership with the Mental Health Foundation.
Discover more art-based resources to support children's wellbeing and mental health by visiting place2be.org.uk.
We'd love to see any artwork or nature creations inspired by the Growth project. If you'd like to share them with us, please send to education@wwf.org.uk.