Our work together has focused on fishing, cotton and water; all areas with great potential to make a positive social and environmental impact and introduce more resilient growing and management practices.  
 
Both our organisations recognise the need to protect and maintain the world's natural resources, but we cannot achieve this on our own. Building on our successes to date we're working together on a range of technical sustainability projects. Our joint ambition is to develop and trial approaches that can be adopted by other businesses, and by doing so extend our influence beyond individual supply chains.  
SPARKS card
We're delighted to be one of the charities supported by SPARKS, M&S's members club.
Go into any M&S store to pick up your SPARKS card and register online. Select WWF as your chosen charity and every time you use your SPARKS card, M&S will donate one penny to WWF.
What we're doing
Ensuring sustainable seafood supply chains
As a signatory to our Global Seafood Charter, M&S is committed to working alongside us, the fishing industry, other businesses, government and local communities to safeguard marine wildlife, the natural environment and the livelihoods of those dependent on the oceans for their well-being. 
 
As part of the Seafood Charter, we are supporting M&S to implement a sustainable procurement policy, ensure all new seafood products come from sustainable sources, advocate for reform of government policy, and to ensure traceability for all seafood products.
We've made great progress to date, including participating in a number of fishery and aquaculture improvement projects in Orkney, Canada, the Philippines, Madagascar, Belize and Honduras.
Using 'Better Cotton'
We've worked alongside M&S and the Better Cotton Initiative (BCI) to support farmers in India to introduce ways of producing cotton that use less water and fewer pesticides. As well as being better for the health of cotton farming communities and the environment, this is key to ensuring 70% of M&S cotton comes from more sustainable sources by 2020.
 
So far over 20,000 farmers have been certified as Better Cotton farmers, on average reducing water consumption by 16%, pesticide use by 18% and chemical fertiliser use by 22% when compared to conventional farmers.
Watch the film about our work with M&S on cotton
 
We're building on this success to enable the project to become self-sustaining. This will ensure all farmers involved receive the support they need from national cooperatives to establish farmer federations that will partner directly with the BCI.
Reducing M&S's Water Risk
We supported M&S to identify water risks within its food supply chains. M&S used our Water Risk Filter and strategic advice from us to address these risks and implement water stewardship strategies in priority river basins across the globe.
Learnings will be shared with other companies to help M&S build resilience in its supply chains as well as to forward the water stewardship agenda.
Protecting the lives of people and elephants in India
Our partnership has also funded our work in India to reduce human-elephant conflict.
Asia's wild elephant populations have declined dramatically over the last century due to poaching and habitat destruction. Elephant populations are vulnerable to continuing habitat loss from largescale habitat conversion for agriculture, human settlements, illegal logging and forest fires. This habitat loss also brings elephants closer to people, which can result in conflict between them.  It's estimated that nearly 400 people and 100 elephants are killed each year in India due to human-elephant conflict, and around 500,000 families are affected by crop-raiding elephants.
With financial support from M&S, we've helped communities and elephants live in harmony again. We've established an integrated approach to reducing human-elephant conflict that includes community education, innovative technology such as low-cost solar fencing and national policy work.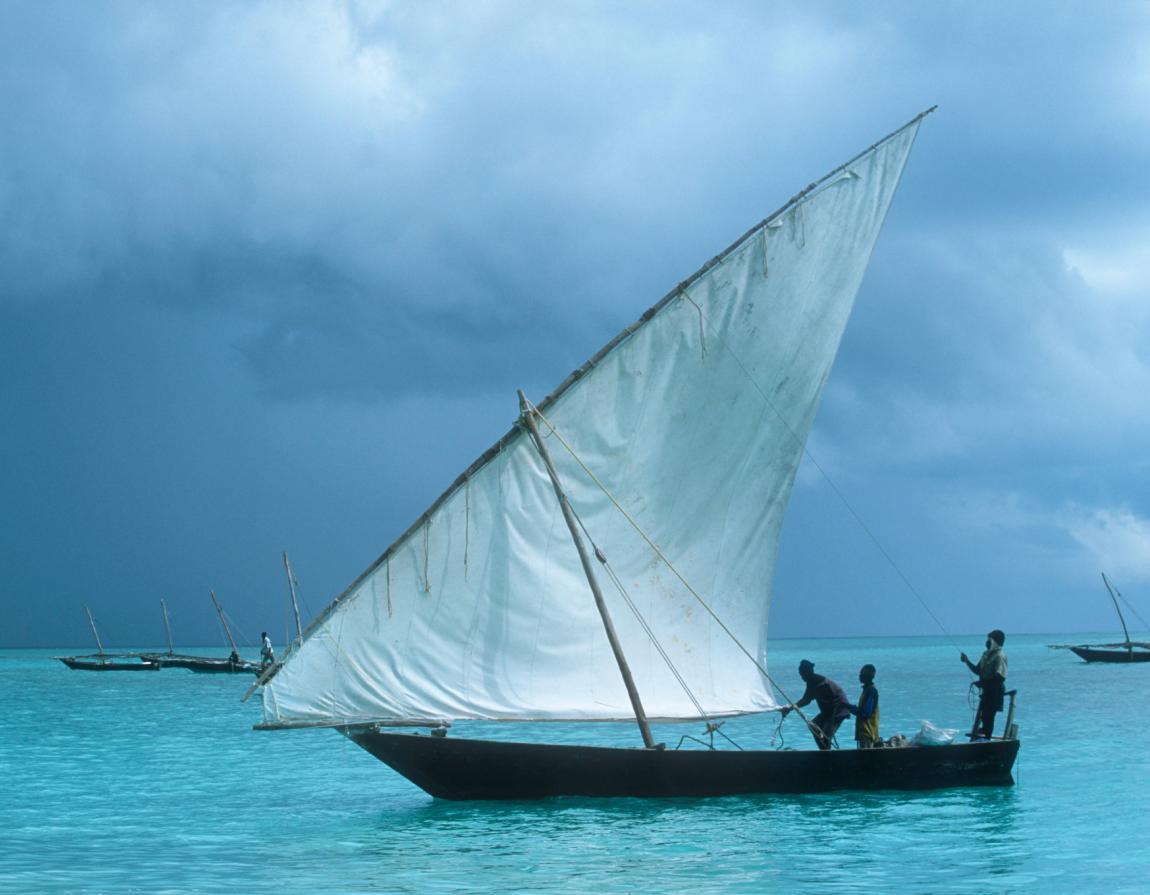 Why we're doing it
We know that some of the challenges we face are too big to be tackled alone:
58% of the world's commercial marine fish stocks are already being fished at their maximum sustainable levels and a further 31% are overfished, yet global demand for seafood continues to rise. With over 250 million people earning their living from fishing and aquaculture – and three billion people relying on fish as one of their sources of protein – the world needs to source seafood sustainably and responsibly
Cotton represents nearly half the fibre used to make clothes and other textiles worldwide. It can take around 11,000 litres of water to make 1kg of final cotton textile. Around 2.5% of the world's crop land is planted with cotton, yet it accounts for 16.5% and 5.7% of the global sales by value of insecticide and pesticides respectively. We need to ensure that cotton production is safe for both people and planet by minimising its impacts on workers' health and ecosystems
Only 2.5% of the water on the planet is freshwater and less than 1% of this is available for people to use. By 2030 almost half of the world's population will be living in areas of high water stress. This poses a major threat to communities, the environment and to businesses, whose supply chain operations need a healthy water supply
We recognise that businesses make a big impact on the natural world and are working with M&S to ensure the responsible sourcing of food and fibres to help minimise this.