At home fundraising ideas
Many of us have found ourselves spending more time at home, so we've got our Top 10 At Home fundraising ideas to inspire and challenge you.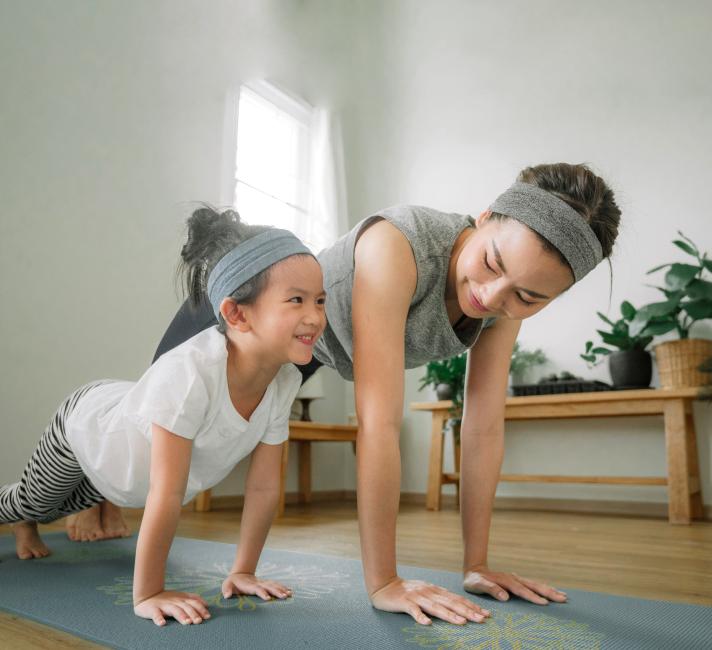 © iStock/WWF
1.

Get moving
Exercise can help relieve tension and stress as well as boosting physical and mental energy, so what will your exercise challenge be? Get sponsored for running laps in your garden, climb a flight of stairs 20 times a day for a week or hold the plank position for as long as you can. The options are endless!
2. Game for your world
Love gaming? Get everyone behind you and stream your games online whilst raising money in the fight for your world. Choose one of our gaming challenges here.
3.

Guess the number of sweets
A great option to do with your work colleagues. Fill a jar with sweets and show it to your colleagues in your online meetings. Ask them to donate to guess how many sweets there are and the closest to the correct number wins!
4. 

Declutter your home and raise money
From clothes to cars, turn your unwanted items into cash for WWF by recycling your household items. Start your clear out today.
5. 

Mile an Hour
Nature needs you. Every second, every minute, every hour. We're challenging you to run a mile an hour, using your remaining time to complete activities that'll help nature. Choose between running 5, 13 and 26 miles, or your own distance. Sign up here.
6. Quiz
There's nothing like a little friendly competition to get your fundraiser going! Make your quiz questions general or themed – it's up to you! There are lots of WWF quizzes on our website to help you get started. Your quizzers can donate to play.
7. Virtual dinner party
Invite friends to a Zoom dinner party and donate the money you would've spent on dinner out to your fundraiser. There're lots of planet friendly recipes on our website. 
8. Celebrate your birthday
Birthday celebrations on hold? Set up a fundraiser for friends and family to donate to. If you're having a Zoom party to celebrate, use our Party Animal resources to get your party started.
9. Get arty or crafty
Crocheting, painting, photography or sewing, which is your talent? Share your arts and crafts skills with friends and family in an online tutorial and ask for donations to watch your masterclass.
10. Coffee morning
Get together with friends, family or your colleagues for a coffee (and some cake!) and donate the cost of a takeaway coffee. Combine this with the 'guess the number of sweets' game for a fundraising boost.
(Sssh! Bonus tip)
Create a JustGiving page so friends, family and colleagues can donate quickly and easily towards your at home fundraising. While you're at it, check out our Top 10 fundraising tips and request our free fundraising pack to help smash your target.