Activities for families
By helping families to experience the wonders of nature together, we can inspire them to become informed and caring ambassadors who are well equipped to take action for our amazing planet.
There are plenty of ways for young people and families to take action with WWF; from participating in simple craft activities at home to using our inspiring and enriching educational content at home. If you'd prefer to explore the natural world all around you, then you'll just love the new new nature ID app - Seek - which is designed for young explorers and anyone curious about our world.
Craft activities
Take inspiration from our hub of fun activities that are designed to encourage young people to get creative and learn about nature and sustainability.
Learn to Love Nature
We're hosting a programme of free live online learning experiences led by WWF experts for families and individuals to join. You can take part in our upcoming events by visiting our YouTube channel.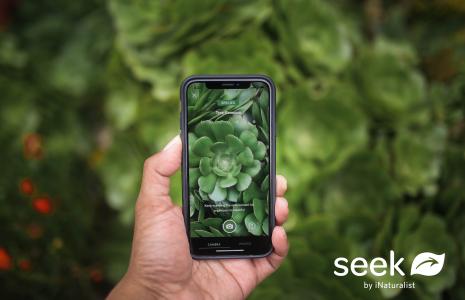 Download the Seek app
Discover nature on your doorstep. Use your smartphones camera to scan the environment and the clever image recognition technology identifies the organisms all around you.
Our popular craft activities
Our activities have been designed for children of all ages, and have been developed to encourage wildlife into your local area and explore your love of nature. From bug hotels to bird feeders, all of our activities use freely available – or recycled – materials and are suitable for children of all ages.
Contact the Youth engagement team
For more information on how WWF are able to support young people and families, please telephone us on 01483 426444 (9am to 5pm, Monday to Friday) or email youth@wwf.org.uk.