Resources to motivate and inspire!
Biomimicry is an exciting way to inspire pupils to observe the natural world and to develop a creative approach to problem solving by looking at nature for sustainable solutions.
WWF and TES are developing a series of Education for Sustainable Development (ESD) materials designed to help young people build their knowledge and understanding of sustainability issues, explore solutions and develop key skills so that they feel empowered to take action. Our Inspiration from Nature classroom resource has been produced to help primary schools engage with sustainable development through the innovative approach of biomimicry.
Learning from nature
The aim of this resource is to encourage 7 to 11 year olds to develop their curiosity about the natural world and work together to explore creative solutions to sustainability, by looking at nature's own designs.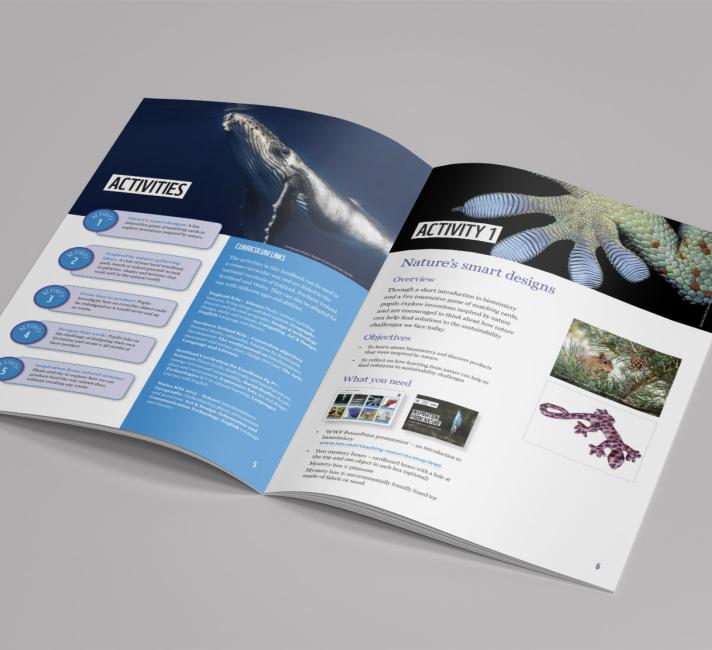 WWF
---
Sign up for exclusive content
All of our classroom resources are freely available to schools, teachers and pupils. You can also register your school to receive exclusive digital content, including invites to events, teacher panels and much more.
This is Our Planet
03/15/2019
Our Planet is a new Netflix original documentary series from Silverback Films, in collaboration with WWF. The groundbreaking eight part series will be released globally on Netflix from 5 April 2019.